---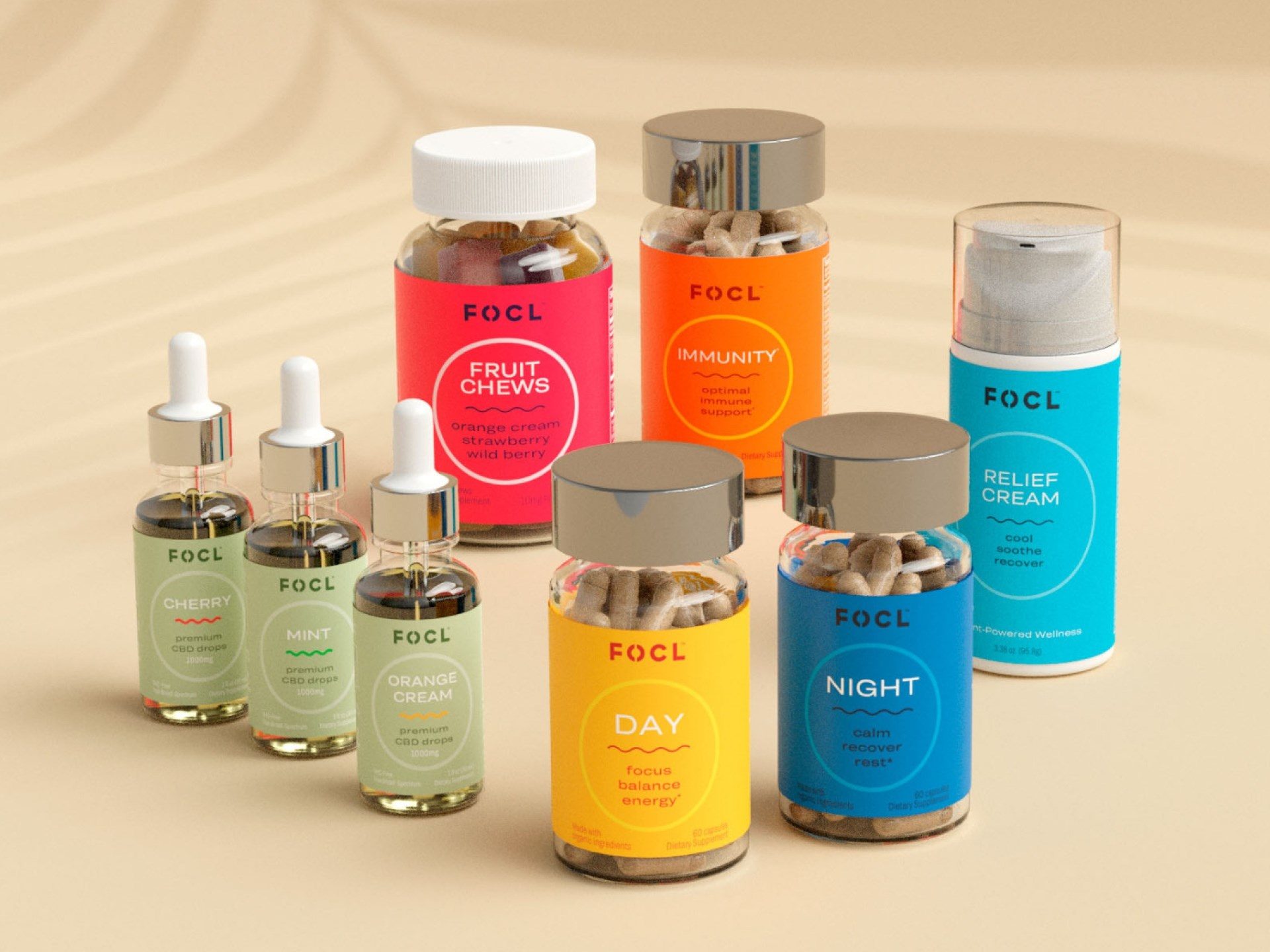 FOCL is a CBD brand that's all about plant-based wellness. They go beyond just utilizing cannabinoids in their products; they use natural ingredients like adaptogens, as well, to enhance the overall experience. This brand boasts their various testimonials from accredited sources — and rightly so! It appears that I definitely wasn't the only one who enjoyed their products.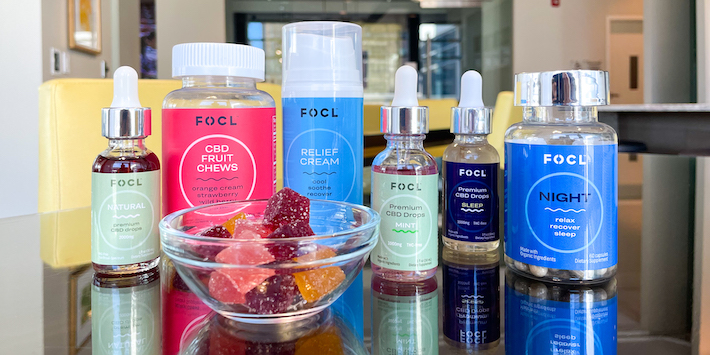 FOCL has a wide selection of products including topicals, gummies, tinctures, and capsules. Each of these products have a specific purpose — Focus, Relaxation, Relief, Sleep, and Immunity — to help you discover what product is best for you. Overall, I was quite pleased with these products: they came in myriad strengths and flavors, with their effects hitting me quickly and with force. All of the products worked just as I had hoped.
HIGHLIGHTS
From packaging to potency, FOCL has got it right. These products are tasty, well-made, work quickly, and produce effects that reflect the products' main purpose. Even though they were slightly pricey, I was so happy with the results of this product line that I couldn't even complain. The brand is transparent, offering COAs and detailed information about extraction. Truly, FOCL leaves you without any reason to complain.
WHAT'S GOOD
Transparent about all product info
Lab tested for contaminants
WHAT'S BAD
The effects may be too subtle for experienced users
Editor's Pick
While many of FOCL's products appealed to me, I was very enticed by their Focus bundle. This bundle contains their 1,000 mg CBD drops and their Focus capsules. Together, I couldn't believe how prepped and ready for work I was. Instead of losing focus halfway through my day, I was able to power through all of my projects without getting too distracted by other things. On their own, these products work well; but, together, they're wonderful for getting your brain back on track.
FOCL CBD Fruit Chews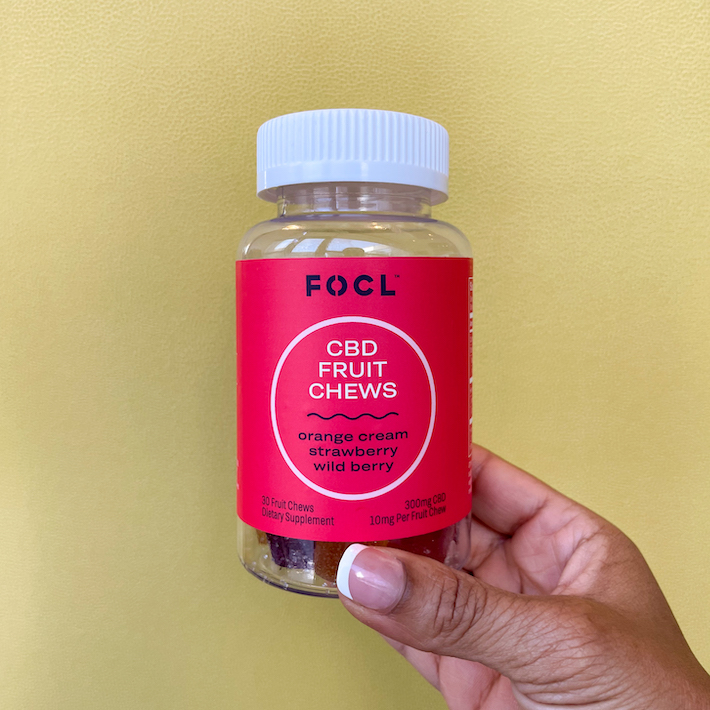 FOCL's CBD Fruit Chews are gummies infused with 10 mg of broad-spectrum CBD, with three flavors in each bottle: orange cream, strawberry, and wildberry. These gummies had a nice texture and a wonderful flavor that didn't remind me at all of hemp.
They took about 90 minutes to fully kick in, but I did notice a subtle feeling of relaxation and focus. I wasn't as stressed about my day, and I was able to get my work done without excess anxiety. While the effects of these gummies were a bit subtle for me, I assume they'd be perfect for a beginner consumer.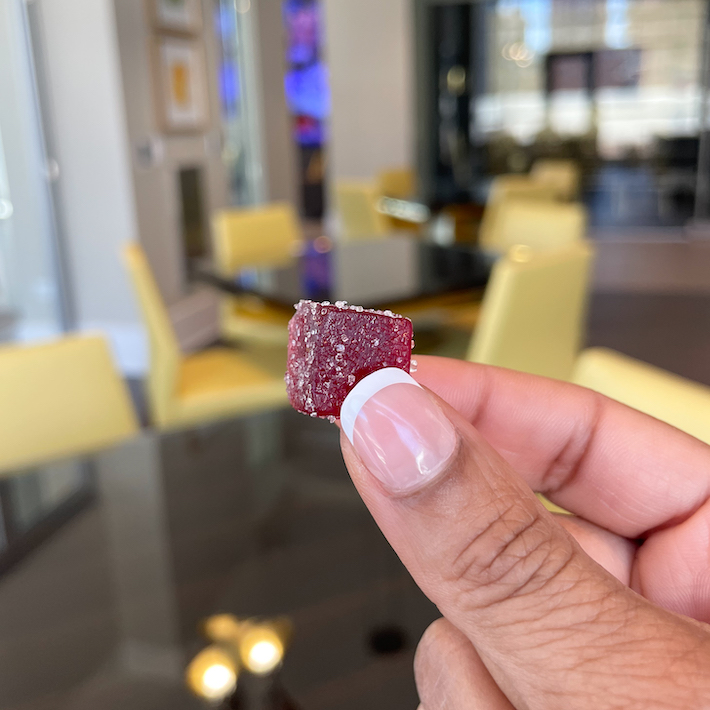 Highlights
FOCL's CBD fruit chews are packaged well, taste great, and provide a nice, subtle dose of CBD. While I do wish these gummies were full-spectrum, I still felt support from their broad-spectrum formula. I felt much better after eating just one, though two may be ideal for more experienced consumers because of the lower strength.
Effects Felt During Testing
Effects: Reduced anxiety, lowered stress, better focus
Good For: Promoting relaxation, reducing anxiety, helping with focus
Not Good For: Experienced consumers
FOCL Premium CBD Drops (Natural)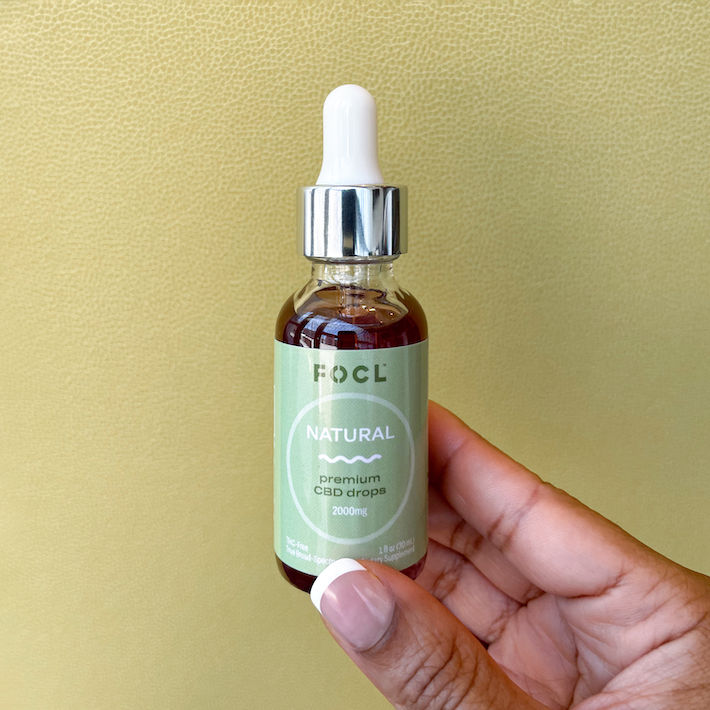 Even without any added flavor, FOCL's Natural Premium CBD Drops still was an incredibly pleasant experience. Unlike other CBD tinctures I've tried, these CBD drops didn't taste much like, well, anything. Instead, it was just an unflavored oil in my mouth for 30 seconds and then that's it! I couldn't complain about the lack of plant-like flavor (though I don't know how they did it).
At 2,000 mg, I was happy with the potency; this oil brought strong feelings of rest and relaxation. After a long day, this oil was ideal for helping both my brain and muscles relax.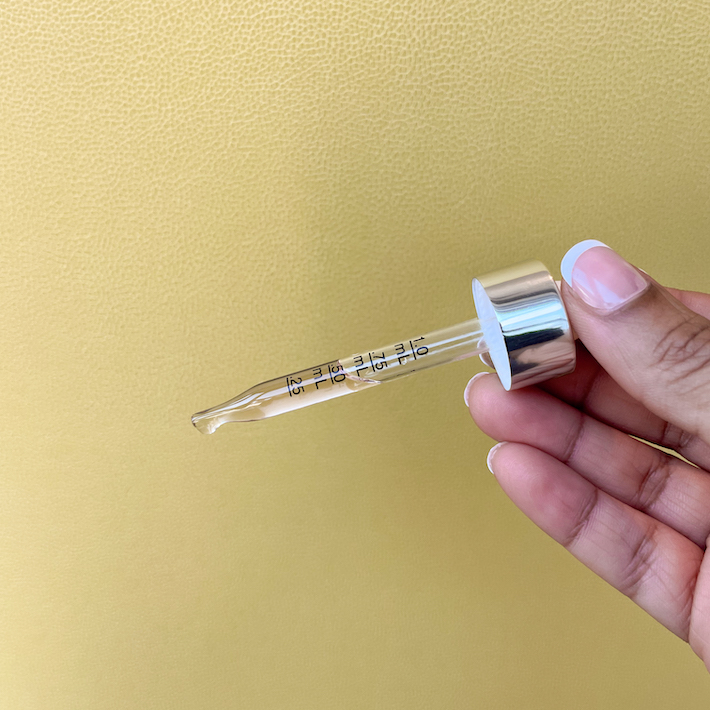 Highlights
FOCL's Natural Premium CBD Drops come with a beautiful mint green label that provides all the information you need to know about your tincture. The oil itself doesn't have any taste — not even hemp. This makes it incredibly easy to consume, and even easier to add into foods and beverages. The effects kicked in about 15 minutes later as my body started to relax and my thoughts became much more rational.
Effects Felt During Testing
Effects: Relaxed, stress free, reduced pain
Good For: Experienced consumers, promoting relaxation, reducing stress
Not Good For: Beginners
FOCL Premium CBD Drops (Mint)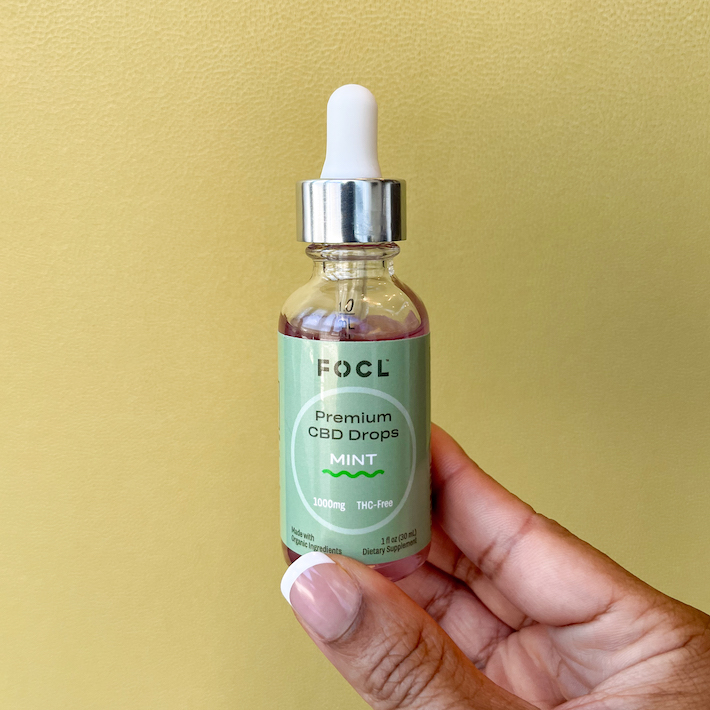 If you don't like to consume unflavored CBD oils, don't worry. FOCL has another option for you. Their Mint Premium CBD Drop comes in a refreshing mint flavor that feels great in the mouth. It is reminiscent of your favorite spearmint gum, leaving a crisp flavor on the tongue once you've swallowed. The flavor wasn't too overpowering, either, like some mint CBD tinctures can be.
At 1,000 mg, this is their lowest potency for this type of CBD, making it ideal for those who are still getting to know CBD. However, even as an experienced consumer, I did still find some relaxing properties from this minty fresh oil.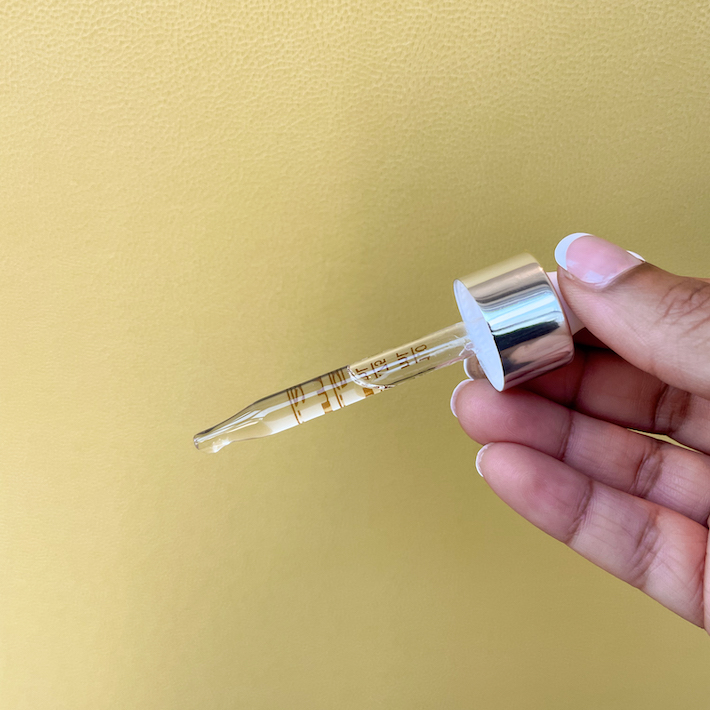 Highlights
This mint CBD oil comes in the same mint-green packaging as their unflavored oil. The flavor of this tincture is very pleasant and refreshing, but not being too minty that you're left overwhelmed. I noticed the effects of this blend kicked in as quickly as the other — around 15 minutes later — but it was much more subdued. The effects were gentle, leaving me feeling relaxed and comfortable. However, this 1,000 mg option is likely best for beginners.
Effects Felt During Testing
Effects: Calm, relaxed, fewer worries
Good For: Beginners, reducing stress, promoting calm
Not Good For: Experienced consumers, morning consumption
FOCL CBD Relief Cream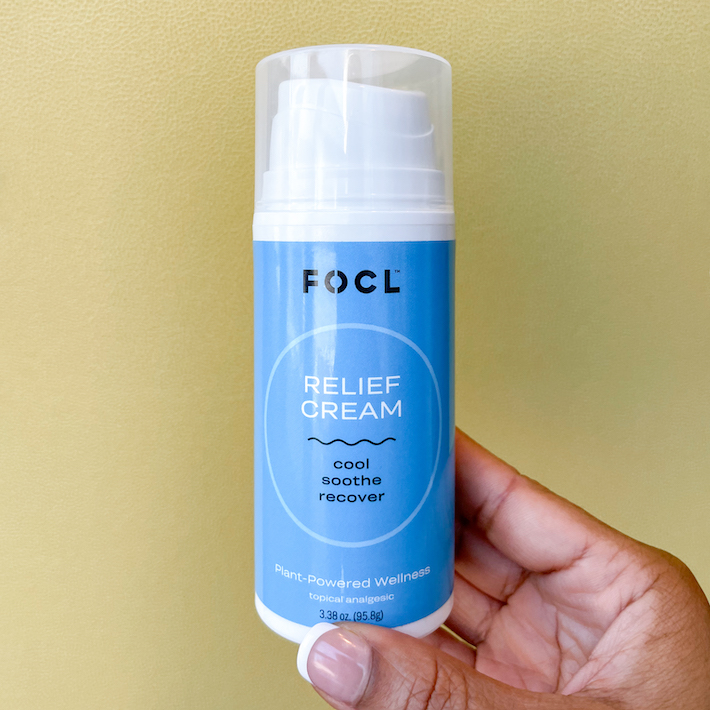 Like we said, FOCL is all about plant-powered wellness — and their Relief Cream is no exception. This soothing topical is packed full of CBD and other natural botanicals to provide a supportive, cooling experience that your sore muscles and joints will love.
The cooling Relief Cream contains 500 mg of broad-spectrum CBD, and the formula blends wonderfully on the skin. You don't have to worry about sticky, oily residue, either; once you massage it into your skin, you won't even realize it's there (until the pain subsides, that is). I used this cream post-workout and found it most effective then for immediate relief of sore muscles.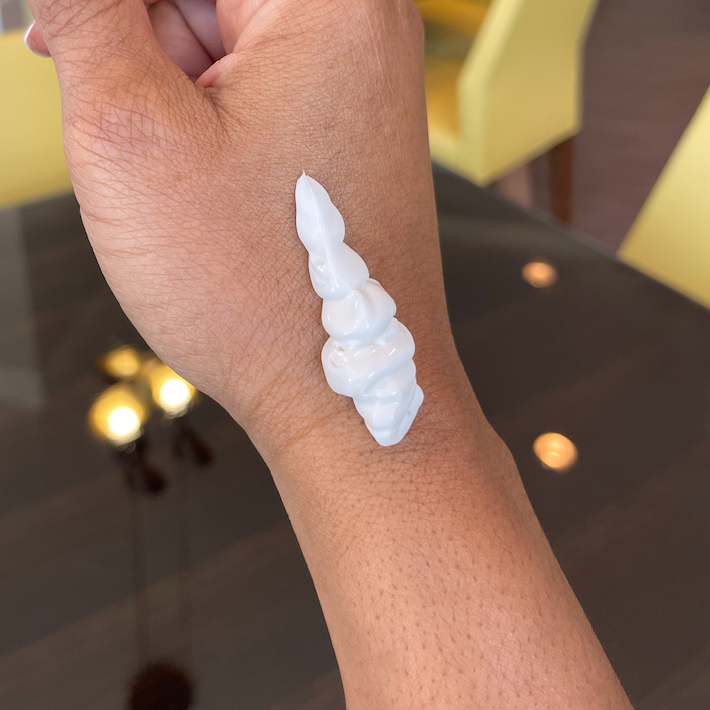 Highlights
If you have sore muscles, FOCL's Relief Cream is a great plant-based option. This topical provides deep-seated relief wherever you apply it. Plus, the formula is easy to use and doesn't feel oily upon application. I noticed relief almost instantly on my sore muscles, but the topical worked best after my intense workouts.
Effects Felt During Testing
Effects: Reduced pain, reduced muscle tension
Good For: Sore muscles and joints, quick relief
Not Good For: Anxiety, everyday pain
FOCL CBD Sleep Drops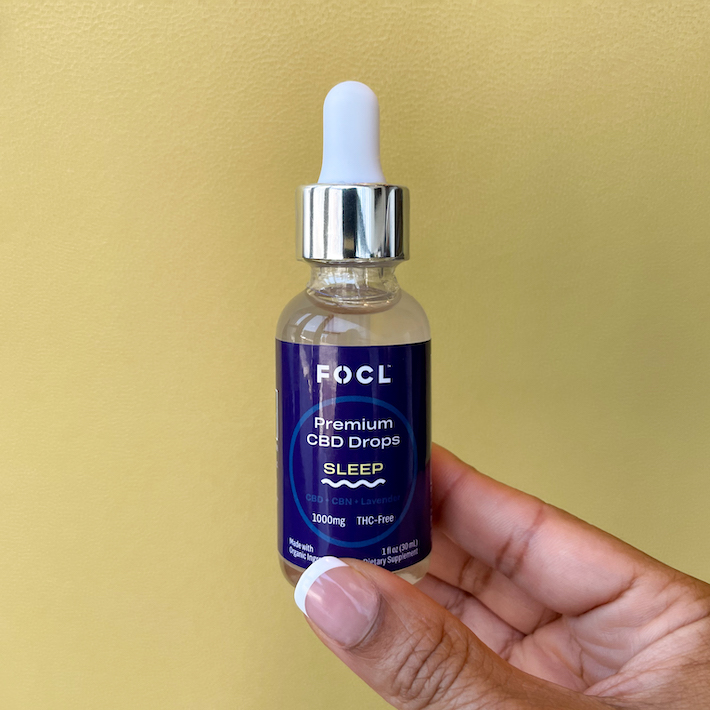 With a combination of CBD and CBN, the FOCL Sleep Drops are sure to get you feeling tired. The entire bottle contains about 1,000 mg of broad-spectrum CBD and 180 mg of CBN, making it ideal for both newbies and experienced consumers. (Though, more experienced consumers may consider taking a double dose.)
This oil is naturally sweetened, tasting vaguely like lavender and peppermint — after all, they include these natural ingredients, too. I took a full dose around 9 pm and found that by 10, I was more than ready to go lay down. When I woke up in the morning, I felt well-rested and not drowsy in the slightest.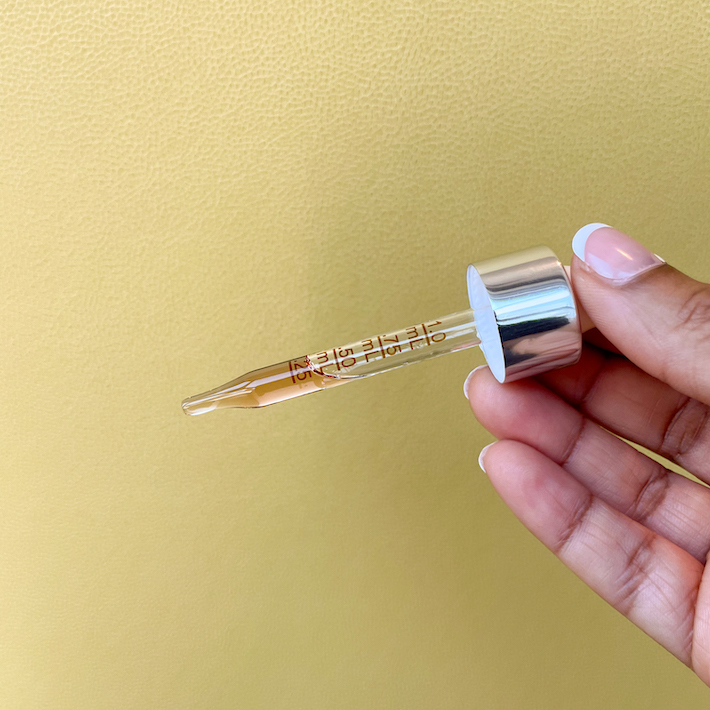 Highlights
These Sleep Drops are ideal for getting your mind and body prepped for bed. This CBD oil is quite potent, but still tastes pleasant. The dark blue label reminds you that it's for bedtime only. I discovered the effects of the formula kicking in fully after about an hour, finding that my mind felt more relaxed and my muscles were a bit heavier. In bed, I felt more comfortable than ever.
Effects Felt During Testing
Effects: Sleepy, relaxed, comfortable
Good For: Sleep support, reducing muscle pain, lowering anxiety
Not Good For: Morning consumption
FOCL Day Capsules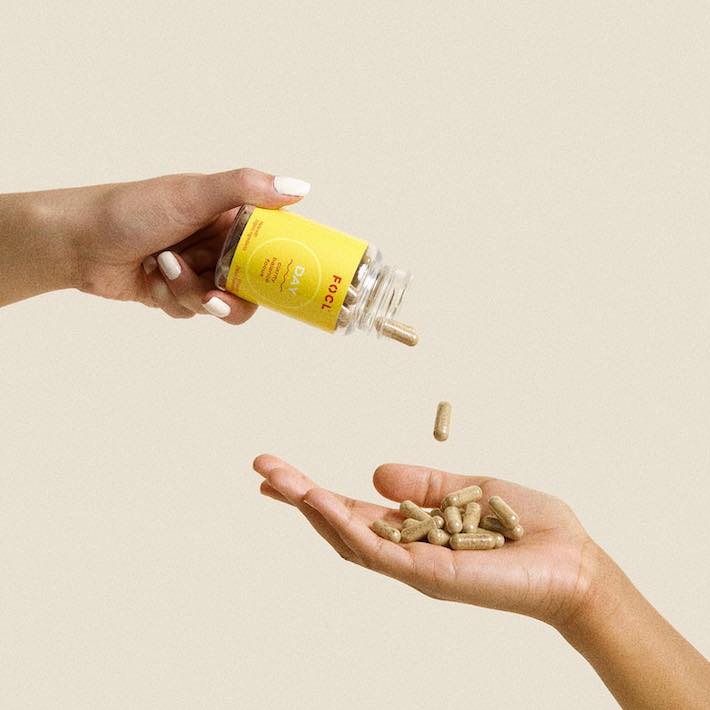 FOCL's Day Capsules are packed full of some of the healthiest, most natural ingredients on the market. These CBD capsules contain additions like Lion's Mane, organic Rhodiola Rosea, L-theanine, and so much more. All of these ingredients are designed to help with brain and cognitive support.
With consistent consumption, you may find yourself feeling more motivated, energized, focused, and calmer overall. When taken at the start of the day, I found these capsules were good for keeping me on task and motivated.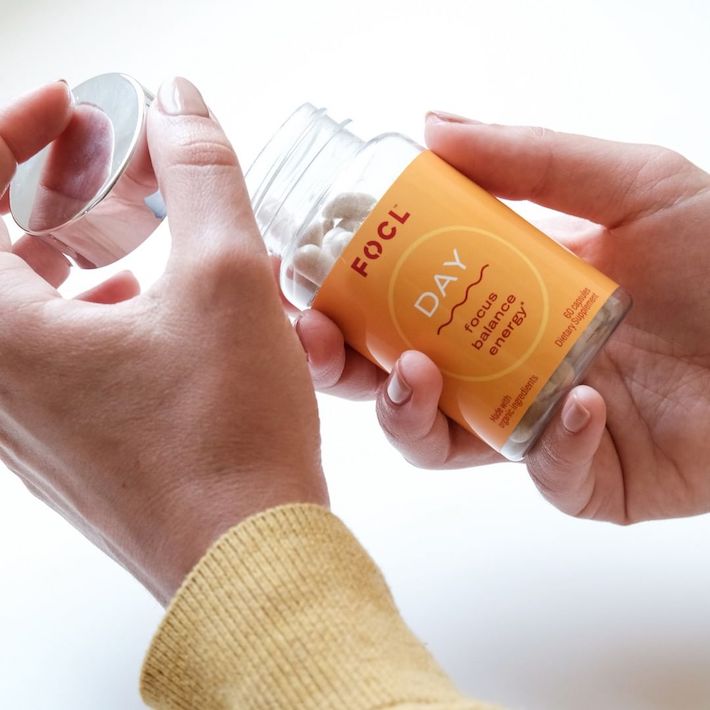 Highlights
Packaged with a distinct yellow label, FOCL's capsules make it obvious that they are designed for morning consumption. These capsules didn't have any residual flavors with them, and they went down as effortlessly as any other capsule. I started noticing effects about 45 minutes after consumption: my mind felt less cluttered. Then, I realized I had gone practically most of my work day without much distraction. I couldn't help but thank the FOCL Day Capsules.
Effects Felt During Testing
Effects: Focused, motivated, balanced
Good For: Daytime consumption, brain health, improving focus
Not Good For: Night time consumption
The Bottom Line
Although research is ongoing, CBD might help ease anxiety and reduce stress. If you're considering adding CBD to your daily routine, choose a respected brand like FOCL to ensure you're buying a quality product.
FOCL aims to change the face of CBD marketing with values of transparency and prioritization of certifications and quality testing.
---
Trending Now