Diamond CBD 2021 Review: An In-Depth Review
---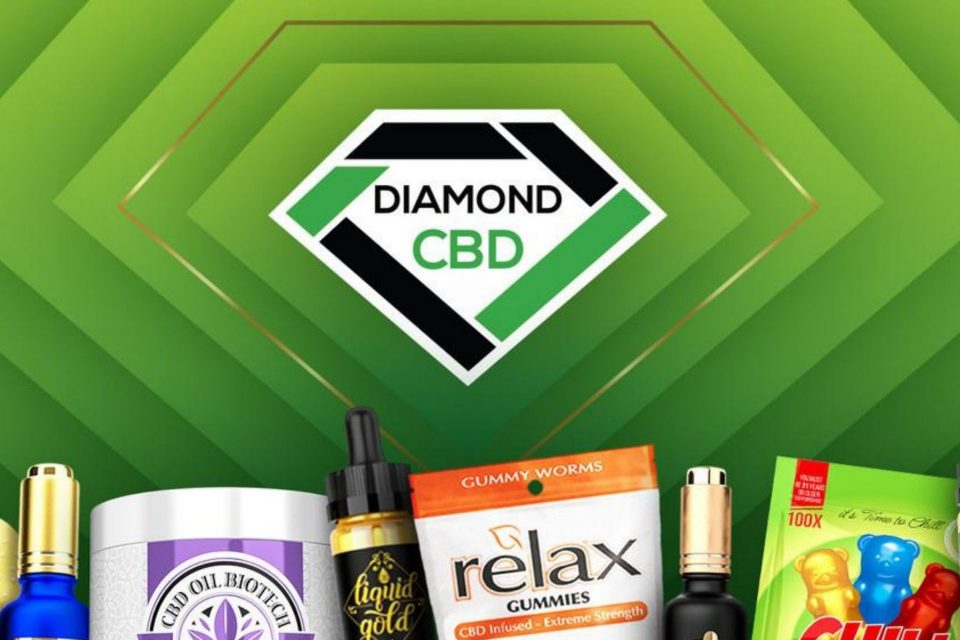 Diamond CBD is a top-rated product in the CBD Industry. Find out if it can truly live up to its claims in this review.
Looking at the long list of products Diamond CBD offers can feel overwhelming. If you aren't careful enough, you might end up picking CBD edibles, oils, and vape products that are either too strong for you or don't meet your health needs.
In this review, you'll learn everything you need to know about the brand as well as its best selling products, particularly Diamond CBD gummies and Diamond CBD vape additives. You'll also get all the information you need to determine if it's the right brand for you.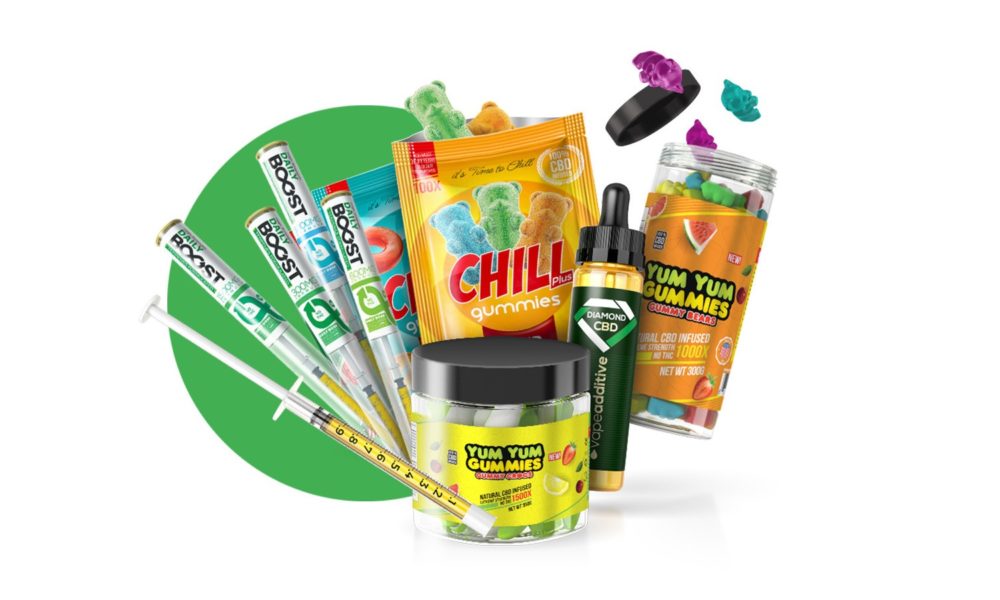 RATING: 4.8/5
Diamond CBD
Wide variety of CBD products
Ships to all 50 states
Discounts available
About The Brand
Diamond CBD sources its hemp materials from Scandinavia and Colorado. It's a good thing because these areas are known for producing really high-quality hemp.
One of the things that will easily catch your attention is the brand's impressive range of products. They offer almost every type of CBD product which we'll talk more about later.
Diamond CBD uses supercritical CO2 extraction to produce their hemp. It's considered as one of the best and safest ways to extract CBD because the process doesn't involve any harsh chemicals.
Additionally, every product they produce is sent to a third-party lab that conducts tests to ensure safety, potency, and purity. The results of those tests are posted online.
---
Diamond CBD Product Highlights
Diamond CBD Oil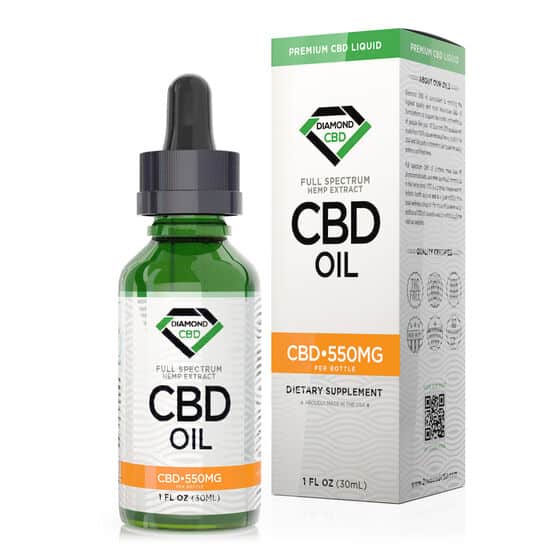 For this category alone, you'll have to go through a really long list. Now, this is both a good and a bad thing.
Good, because you'll have tons of options in terms of flavors, potencies, and even formula. Bad, because you may find the process of picking the right one for your condition a bit confusing and overwhelming.
As an overview, you can focus on the following varieties.
There's the standard hemp oil with potency ranging from 100mg to 3500mg of CBD. You can get it in flavored and unflavored options.
Then, there's the Blue CBD isolate oil and a flavored terpene oil. You also have the option to purchase the brand's full-spectrum oil if you want to experience the "entourage effect" CBD is known for.
You can also find signature label CBD oils from Diamond CBD's brand endorsers.
Diamond CBD Edibles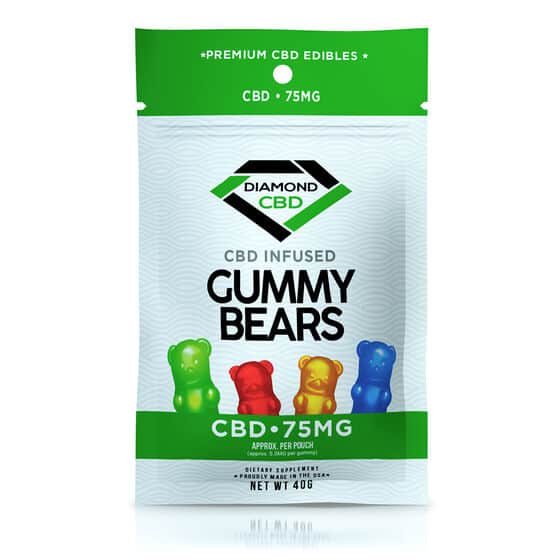 Similar to the CBD oils, you also have tons of choices for the edibles. Diamond CBD has dried fruits, popcorn, gummies, and even CBD chocolate.
Let's start with the brand's best selling edibles- the gummies.
Diamond CBD offers the Relax Gummies with potency ranging from 250mg to 1,000mg of CBD. They taste sweet and tangy which is a good thing if you aren't into the naturally bitter taste of hemp.
Apart from the Gummies, you should also consider trying out one of the 12 different types of dried fruits. The CBD Honeypot is another great product to try, too.
Diamond CBD Crystal Dabs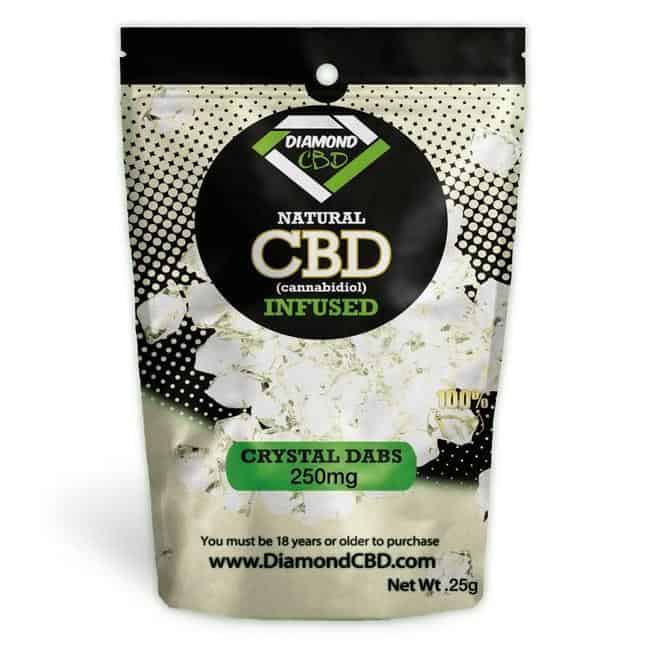 These crystal dabs are made from 99% pure CBD isolate powder. You can get them as pure CBD rocks or as small crystals. Their concentrations vary, too.
The potencies range from 250mg to 10,000mg.
The crystal dabs don't have any artificial flavorings. This means that they are completely tasteless. Adding them to your food or drinks won't alter their taste.
Diamond CBD Creams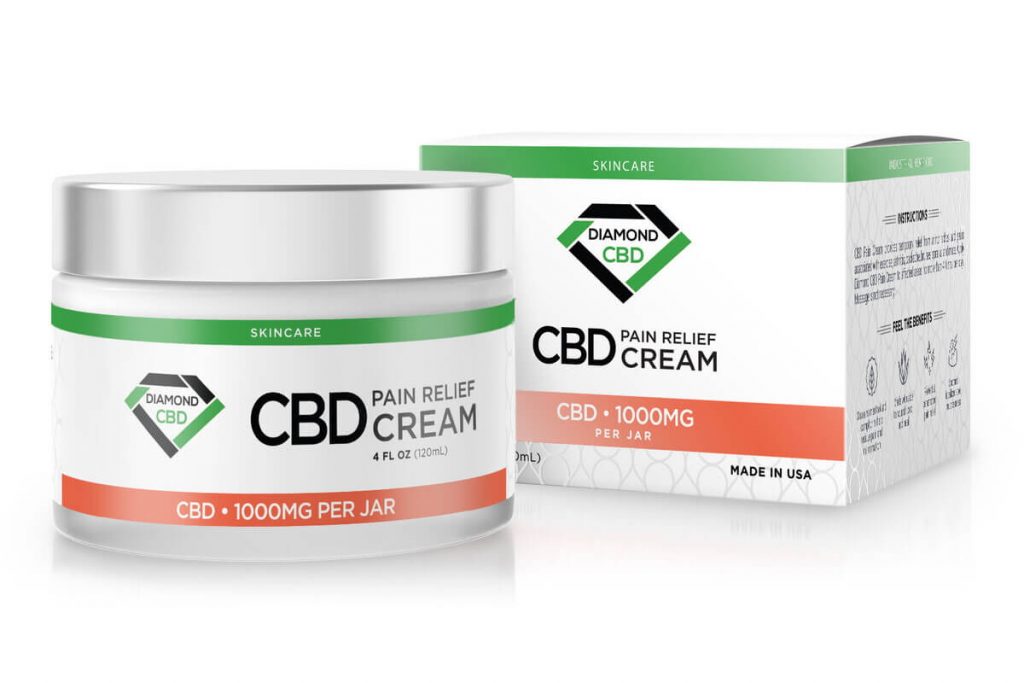 The cream products can be categorized into three different varieties- the Biotech line, the Diamond CBD line, and the Lawrence Taylor line.
Biotech CBD and Lawrence Taylor creams can be ordered in potencies ranging from 250mg to 1000mg. They are marketed to people who experience chronic pain, like athletes.
Now, here's the thing.
Although CBD has shown positive effects on pain, it doesn't mean that you can consider it as a solution to your discomfort. CBD creams have a more localized effect so you can't rely on them to solve a condition that affects your entire body.
The Diamond CBD line, on the other hand, carries products that are formulated for skincare purposes. Although there are products for pain relief, majority of the products from this line are meant to address aging skin.
It has nourishing lip and eye creams, antioxidant creams, vitamin C creams, and under-eye nourishing creams. All of these products are sold at different potencies.
Diamond CBD Capsules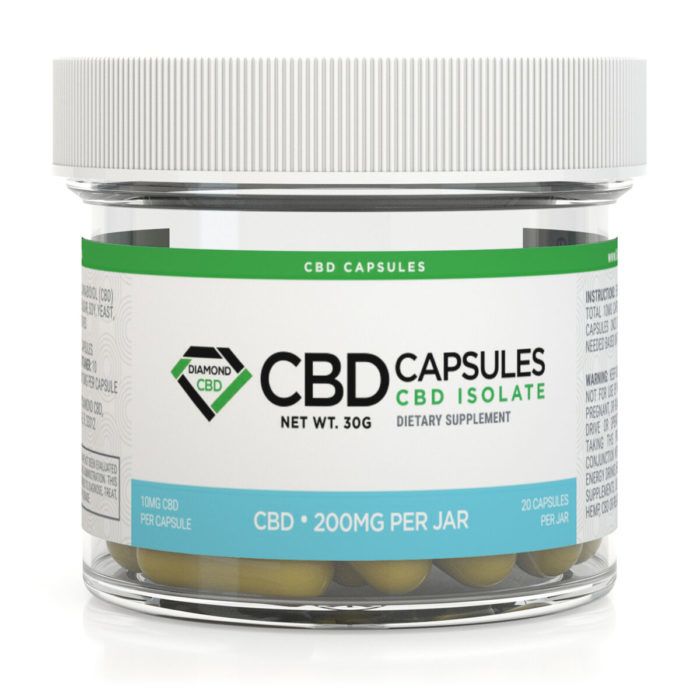 These capsules offer a convenient way for you to take CBD. They are easy to swallow and can be taken without attracting a lot of attention.
The nice thing about these capsules is that they are available in different formulas. This means that you can pick a bottle depending on what health and wellness issue you want to address.
For example, for sleep problems, you may want to try the Meds Biotech CBD with Melatoninc capsules. For better digestion, you may want to consider the Meds Biotech CBD Oat Fiber Capsules.
You can also get bundled products if you want to lose weight or you simply want to focus on your skin and beauty.
If you prefer to not have additional ingredients in your capsules, then you should get the Diamond CBD Isolate Capsules. Each jar has 200mg of CBD and there are 20 capsules in each.
Diamond CBD Vape Products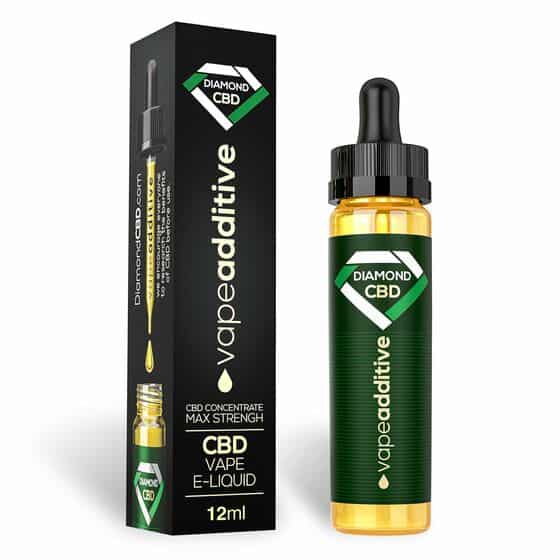 Diamond CBD has vaping pens, vape liquids, and vape additives. It also has a full-spectrum vape tank.
When it comes to flavors, this brand won't disappoint you. It has fruity flavors like strawberry to its jungle juice flavor.
Diamond CBD for Pets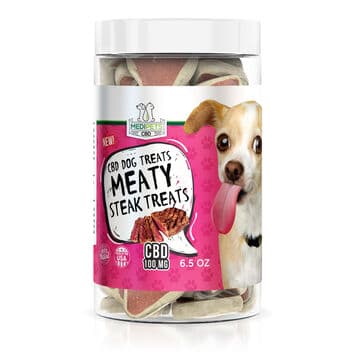 Diamond CBD has interesting products for your pets. It has pet sprays, CBD oils, and dog treats.
You can easily pick one based on the size of your pet as well as the strength you prefer. Each product is properly labeled so you won't get confused when choosing.
The dog treats are available in different flavors. There's bacon and cheese, chicken meatballs, and beef wraps.
Diamond CBD Drinks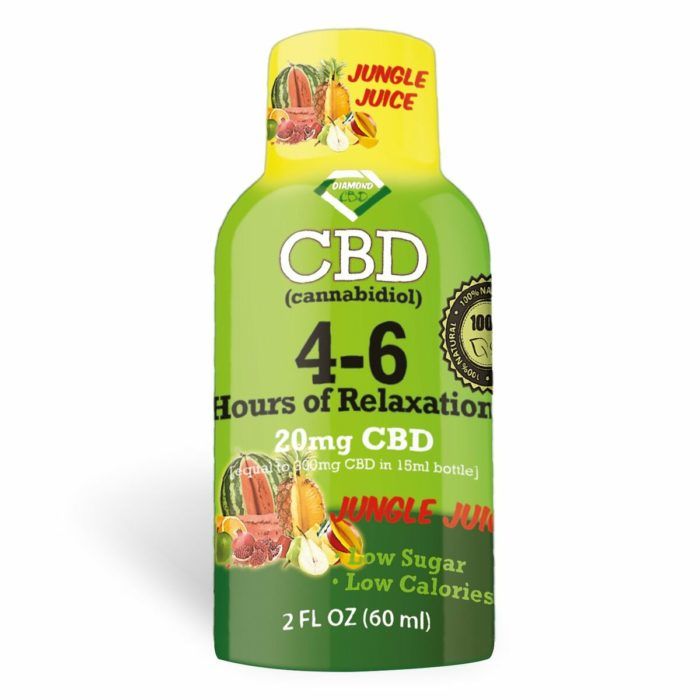 For people with on-the-go lifestyles, you'll find Diamond CBD drinks really handy. They are fun and super easy to take. The options are mind-blowing, too.
One of its products is the Double Shot which has about 350mg of CBD. It's free of THC and a good alternative to hemp oils and pills.
Its packaging is quite nice since you simply need to open the pocket into your mouth, squeeze it and swallow the product. You can literally take the shot anywhere.
Diamond CBD also has CBD coffee. Each chill coffee pod has 25mg of CBD.
---
The Pros
1. CBD Dabs
This is a product you don't always get to see among CBD manufacturers. And the best thing about the dabs is that they are really potent.
You can get 10,000mg of Crystal Dabs which you can add to your drinks and foods or your vaping products. Because of their high potency, they are a bit more expensive than the other CBD products from the company.
2. Scandinavian hemp
While hemp in the USA is good, Scandinavian hemp is even better. It's because the country has really rigorous agricultural standards which help ensure the quality and safety of the products.
3. Pet products
Diamond CBD has really good options for its pet products, particularly the flavors. This is impressive, considering that other brands don't even bother coming up with flavors.
4. Bundled products
For people who are new to using CBD, finding out which products work well together isn't an easy job. By selling bundled products, they are able to purchase easily and with less stress.
---
The Cons
1. No money-back guarantee
A money-back guarantee is a way of showing a brand's confidence in its products. The lack of it may imply that the brand isn't completely confident in the products it is selling.
However, the company has a new exchange system in case the product you received is damaged.
2. Range of products
The brand's range of products is impressive and there's no doubt about that. However, the choices are so long that you may find yourself feeling overwhelmed.
Plus, there are tons of pages to scroll through as well. You may find the process a bit tiring.
The good thing is that you can actually narrow your search using filters. You can set the search results to show products that belong to a certain CBD type or strength. You can even set the search results to show products that are on sale.
---
Where to Buy Diamond CBD?
You can purchase Diamond CBD directly from its site. There are coupon codes you can use to buy the products at a much affordable price.
Take note that they only accept in-house coupons that come from their company. You are also entitled to use one coupon, discount or promotion at a time.
Apart from that, you can also join their affiliate programs. Joining entitles you to earn as much as 20% commission on every sale.
Final Thoughts
Diamond CBD is an impressive brand when it comes to the variety of products it offers. It offers almost every type of CBD product you can imagine.
Of course, such choices doesn't mean that every single product is right for you. As a beginner, it's ideal that you start with the lowest dose first so you can see how your body will react to CBD.
As for the type of CBD product you should try, it will depend on what's convenient for you and your lifestyle. If you have an on-the-go lifestyle, Diamond CBD drinks and edibles are for you. In case you are the athletic type, the CBD creams might be a good choice for you.
No matter which ones you try, make sure to talk to your doctor first. This is extremely important, particularly if you have existing health issues or you are taking other medications.
---
Disclaimer: Please keep in mind, though, that before you start using any CBD-based or related products, you should always consult with your family doctor. While I can tell you about the general collective feeling that most people have about certain CBD providers, this information should never substitute that of professional advice.
---
Trending Now