Joy Organics CBD Review [2021 Update]
Posted On August 28, 2020
---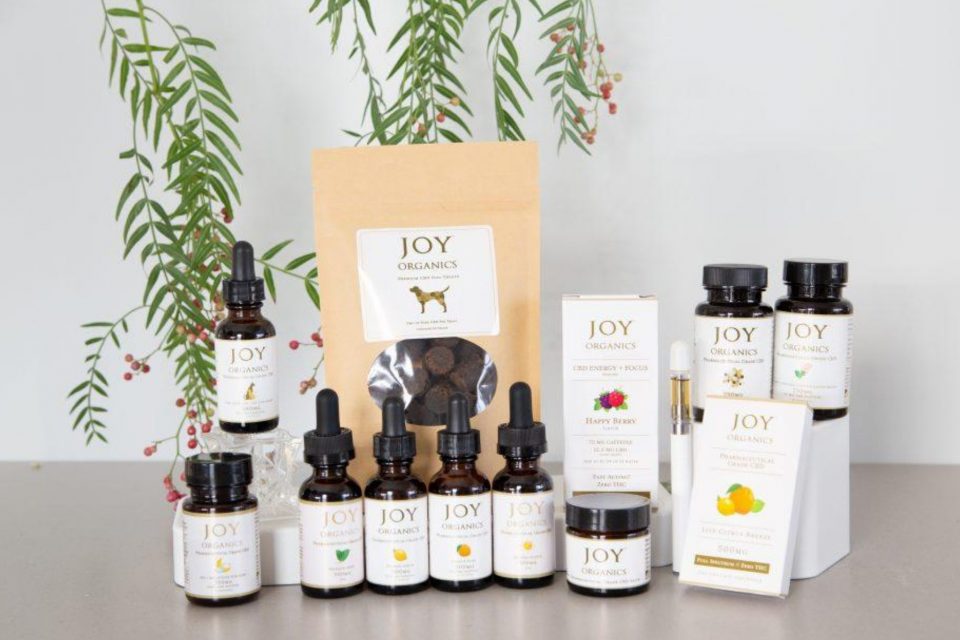 Overview
Joy Organics CBD is the go-to brand for high-quality broad-spectrum CBD oils. All their oils are lab tested to be 100% free of THC, so they are your best bet for ensuring a successful drug test from trace amounts of THC. Free shipping is available on all orders as well, no minimum required!
Joy Organics CBD Brief Summary
Pros
All CBD products are rigorously tested by third-party labs.
The selection and extraction process are clearly outlined.
All products grown, processed, and manufactured in the US.
The products are top-quality; no harsh chemicals, metals, or THC.
They offer free shipping throughout the United States.
The official website has a huge selection of CBD products.
Softgels work fast and have extremely high bioavailability.
Cons
Products are on the expensive side although you get what you pay for.
Joy Organics Full Review
The Farm Bill of 2018, which was signed into law by the President in December 2018, has provided the CBD industry with an enormous boost. Thanks to the new legislation, it is federally legal to grow industrial hemp anywhere in the United States. Basically, if the hemp has a THC content of less than 0.3%, it is legal.
It has already led to significant industry growth but also poses a conundrum for consumers. With so many vendors, how can one decide what is worth buying and what is junk?
Here at Myfitlife, we have taken your concerns on board. This is why we are reviewing new CBD sellers while updating older reviews. Today, we take a look at Joy Organics.
Who Are Joy Organics?
It is a family-run business named after its founder, Joy Smith. Along with her husband Todd, and children, Gerrid, Danielle, and Hannah, and son-in-law, Josh, Joy has grown her business to the extent where it has physical stores in three locations: Deer Park, Illinois; Austin, Texas; and Fort Collins, Colorado.
Joy decided to create the company because she had insomnia and chronic pain, and was finding that no pharmaceutical drugs helped her. After detailed research into the effects of CBD, she opened her first store in Fort Collins with a goal of helping as many people as she could.
Normally, a family-run operation is small and quaint, but Joy Organics bucks the trend.
The company transports its products to customers all over the United States. It pledges that its pharmaceutical-grade hemp CBD oil products are:
Organic
Free from THC
Gluten-free
Free from harsh chemicals or metals
Farm Bill compliant
Using the most advanced nanotechnology on the market, Joy Organics' products offer an industry-leading level of bioavailability.
Here is Joy Organics' 7-step process to deliver the best-quality CBD to customers:
Joy Organics only uses phytocannabinoid-rich, organic hemp.
Raw hemp processing involves milling the dry plants into a coarse powder. The company then transports it to Colorado.
The firm uses a proprietary hemp extraction and purification process. As a result, every drop of oil contains an incredible 112 phytocannabinoids.
The extraction process uses food-grade ethanol.
They remove THC from the oil.
Next, the CBD is subject to in-house and third-party lab testing. Each product that passes receives a Certificate of Quality Assurance and a Certificate of Analysis.
The final step involves putting the oil through a proprietary process that turns it into nano-sized emulsions. While most CBD oil has between 150 and 500-nanometer particles, Joy Organics' products contain just 25-60. The result is better absorption. In other words, you get more for less!
Review of Joy Organics CBD Oil Tinctures
Customers have four flavor options: Tranquil Mint, Natural, Summer Lemon, and Orange Bliss. However, you only get two flavors for the smallest bottles. Each bottle contains 30ml of liquid and comes in four sizes:
225mg: $29.95
450mg: $53.95
900mg: $77.95
1350mg: $99.95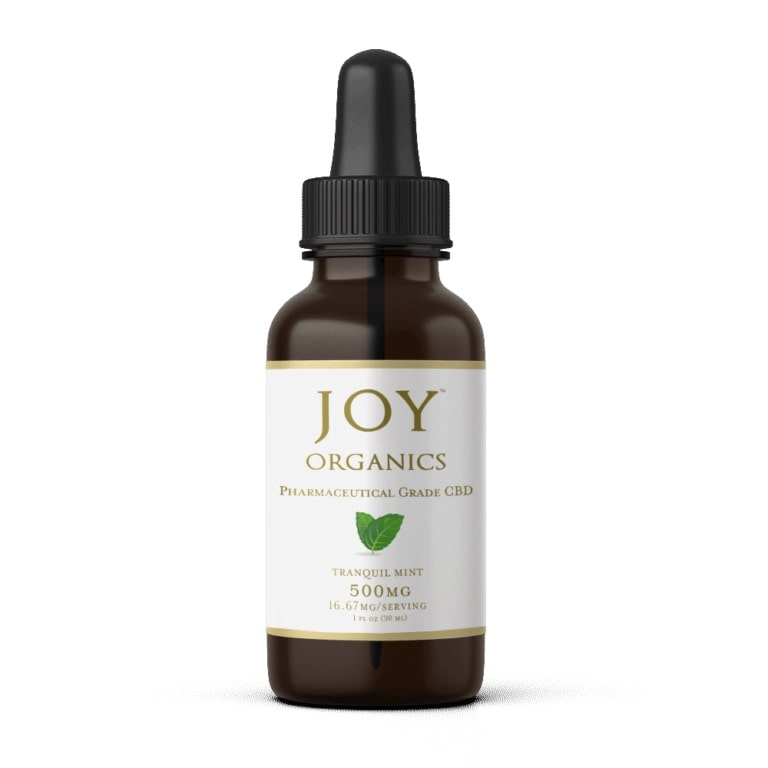 There are extra ingredients depending on the flavor, including MCT oil, grape seed oil, peppermint oil, stevia, and orange essential oil. Joy Organics recommends consuming 1 ml of oil per day as a starting point which means a bottle lasts 30 days. If you have chronic pain, perhaps it is worth investing in the largest bottle as it provides you with 50mg per serving.
Our reviewer chose the second from lowest strength bottle and followed instructions. He shook the bottle, placed a dropper beneath the tongue for 60 seconds, and swallowed. He has a love of all things mint, so the Tranquil Mint flavor was the obvious choice. While he doesn't mind the taste of hemp, he was happy to find that this particular CBD oil tincture offered a refreshing minty taste that wasn't too strong.
Occasionally, you will find a CBD oil that makes you feel drowsy, but this certainly isn't the case with Joy Organics. Instead, he felt a sense of focus while still maintaining an air of calm. It also seemed to make him feel less anxious. While you don't necessarily feel any 'magical' effects, you do notice a subtle change after a few days.
Review of Joy Organics CBD Softgels
If you don't like the taste of oil, CBD softgels could be the way to go. The active ingredient, cannabinoid emulsion droplets, are just 25 nanometers; about as small as you'll find in the industry. In layman's terms, it means they are far more effective than the average because your endocannabinoid system is exposed to a greater percentage of CBD.
According to Joy Organics, the bioavailability of these softgels is up to 200% higher than CBD oil. There are two options:
10mg: $44.95
25mg: $74.95
Each bottle contains 30 softgels, so it is up to you to decide how much CBD you need daily. Our reviewer went for the 25mg option. He said he felt a stronger effect that also lasted longer.
The company also offers softgels with additional curcumin or melatonin. Both cost $89.95 for 30 capsules.
Review of Joy Organics Energy Drink Mix
We live in a society where we sleep less and work more. As a result, we have become attached to sugar and caffeine-laden drinks that give us an initial energy burst, followed by a major crash. The goal of this CBD Energy Drink Mix is to provide you with a more natural energy boost that lasts longer and doesn't come with a crash attached.
You can purchase five packs for $19.95, and each one contains 12.5mg of CBD and 75mg of caffeine. To use, simply add it to 12-24 ounces of water and drink. The Happy Berry flavor tastes fine, and there are added ingredients such as maca root, ginseng, aloe vera, and L-theanine.
We recommend using it a few hours after breakfast if you feel like you're about to flag. It provides a similar boost to a cup of coffee and is about the same price as a Starbucks. Best of all, there is no pesky crash to take you off your game in the afternoon.
What About Joy Organics' Other Products?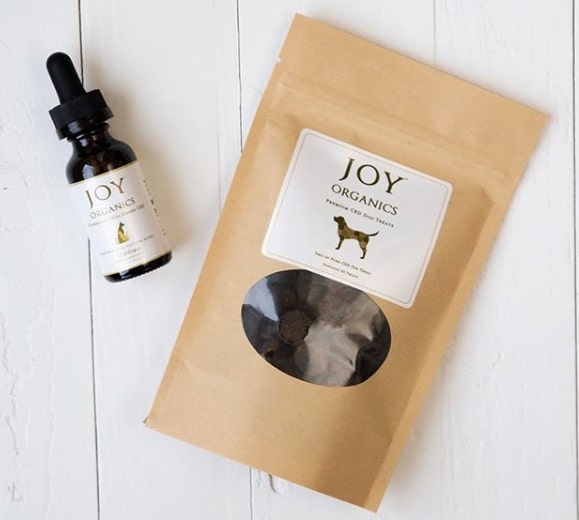 There are far too many to review at once! Joy Organics is an extremely large and impressive operation and is a long way from the 'mom and pop' small store of the past. Additional products include:
Salve Balm
Salve Stick
CBD Cream
Sports Cream
Bath Bombs
CBD Pet Products
Sampler Packs
Where Can I Buy Joy Organics CBD Products?
The best place is the official Joy Organics website on the 'Shop' page. All products come with a money-back guarantee. Many consumers have praised their customer service although we had no cause to contact them. As a bonus, Joy Organics offers free shipping via USPS anywhere in the U.S. mainland.
Final Thoughts on Joy Organics
If you want CBD products that really work, look no further than Joy Organics. The quality of the CBD oil is beyond question, and if you don't believe it, check out the results of third-party lab testing which are available on the website. Although the oil is definitely effective, we recommend using the softgels if you can afford it. Joy Organics' products are expensive but worth the extra cost in our humble opinion.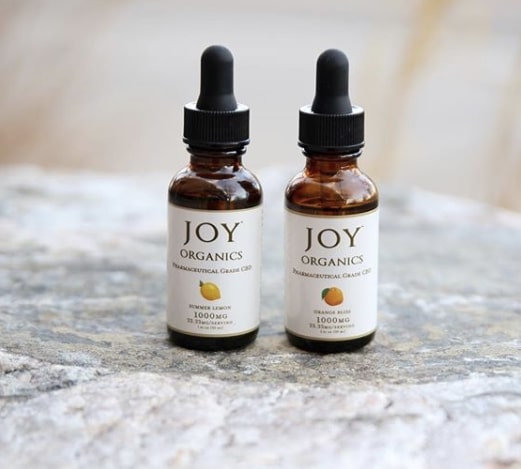 ---
Disclaimer: Please keep in mind, though, that before you start using any CBD-based or related products, you should always consult with your family doctor. While I can tell you about the general collective feeling that most people have about certain CBD providers, this information should never substitute that of professional advice.
---
Trending Now