6 Reasons to Eat More Mangoes
Posted On August 16, 2018
---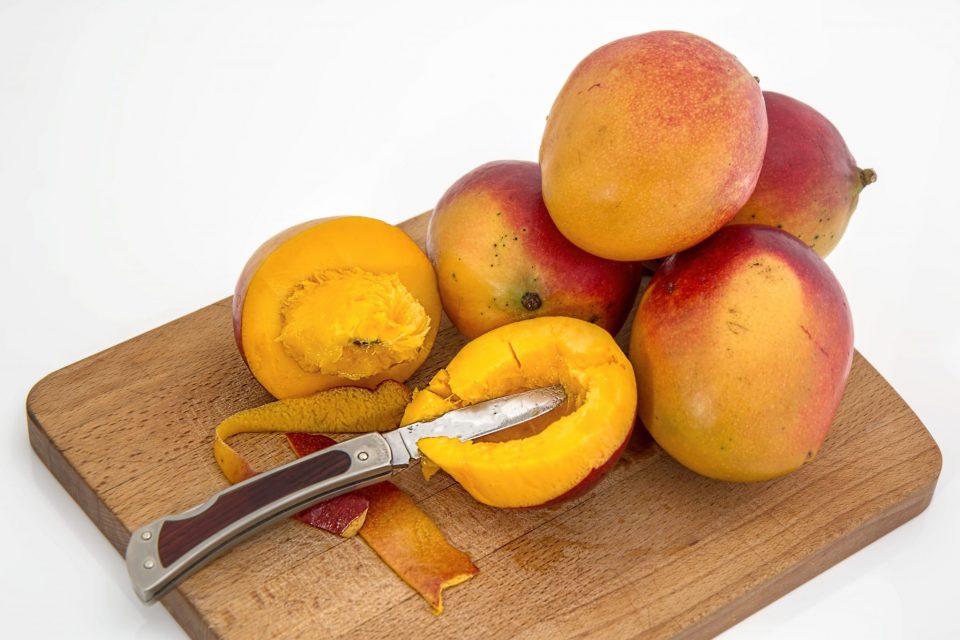 Today is one of those days when your craving for your favorite fruit will actually benefit your health.
I am talking about the king of fruits – Mango!
Before you go and bite on a slice of those delicious mangoes, here are 6 reasons why you should have mangoes every day. 
Improves Immunity
Beta-carotene, an element found abundantly in mangoes, enhances your immune system and makes your body impervious to toxins and bacteria.
Fights Cancer
A research conducted at the Harvard School of Public Health's Department of Nutrition has found that mangoes, being rich in beta-carotene, prevent prostate cancer.
Another study shows that eating mangoes is associated with a decreased risk of cancers of the gastrointestinal tract.
Mangoes are good for your heart
These vitamin powerhouses help avoid diseases caused by vitamin deficiencies. Fiber, magnesium, and potassium in mangoes help you ward off heart diseases.
These nutrients are also helpful if you have high blood pressure.
Boosts brain health
The abundance of B-complex vitamins in mangoes charges your brain function. Eating mangoes every day can improve your concentration and boost your memory.
Helps in pregnancy
Mangoes are a great diet for pregnant women as they take care of the essential iron requirements during pregnancy. Eating mangoes is always more enjoyable than iron supplements during pregnancy.
Improves your skin
You can munch on delicious mangoes or make a face mask out of them to get a glowing and younger looking skin.
Eating mangoes can give you a solid punch of skin friendly beta-carotenes and other antioxidants which then improves your skin health.
You can enjoy mangoes any way you want! Eat them, add them to your shakes, drinks, dishes, or salads- they make everything taste great! 
Well, now your excuse to eat another mango is well supported by the scientist community.
I wish you a great and healthy day ahead.
Best wishes!
---
Trending Now