CBD, extracted from the cannabis plant, is used for a variety of health and wellness reasons, including to ease symptoms of anxiety, chronic pain, and other conditions, or to induce a calming effect.
Right now, CBD is one of the fastest-growing industries, with new products on the market every week. Deciphering a CBD label and determining if a product is high quality can be a bit confusing at first. But choosing a reputable brand will give you the most benefits for your buck.
Here, we explore CBDistillery, the flagship brand of Balanced Health Botanicals. CBDistillery has served more than 1 million customers since it was founded in 2016 by a group of Colorado natives. And through its #CBDMOVEMENT efforts on social media and its podcast, the brand aims to stomp out any remaining stigma about cannabis and "prove that CBD isn't just a buzzword."
We'll delve into the pros and cons of the brand and take a look at some of CBDistillery's top products.
CBD Terms to Know
Terpenes are plant compounds with potentially therapeutic benefits.
Flavonoids are plant compounds that have antioxidant benefits.
Tetrahydrocannabinol (THC) is the cannabinoid associated with the "high" from marijuana use. Compared with THC, CBD is non-euphoric and non-impairing, meaning it won't produce a "high."
Full-spectrum CBD contains all of the naturally available compounds of the cannabis plant. In hemp-derived full-spectrum CBD, the THC will be no more than 0.3 percent.
Broad-spectrum CBD has all of the plant's naturally occurring compounds but no THC (or only trace amounts).
CBD isolate is the purest form, isolated from all other plant compounds.
Company Reputation
Part of CBDistillery's growing reputation can likely be attributed to its mission for transparency and skipping gimmicks. For example, CBDistillery recently underwent a rebranding of its website and packaging to focus on educating consumers about CBD and to provide clear labeling.
On its website, CBDistillery features thousands of favorable customer reviews of individual products. And elsewhere online, the brand goes head-to-head with other top CBD retailers in reviews and analyses.
Quality and Transparency
1. Certifications and Memberships
CBDistillery is certified by the U.S. Hemp Authority (USHA), a seal of approval that means the brand has undergone the USHA's independent third-party audit and met strict standards regarding ingredients, labeling, and Food and Drug Administration (FDA) compliance.
In 2019, CBDistillery's parent company achieved self-affirmed generally recognized as safe (GRAS) status through an independent review by toxicologists. The brand also has membership in the National Hemp Association and the U.S Hemp Roundtable, the hemp industry's major grassroots organization.
2. Marketing Practices
Notably, CBDistillery has not received any FDA warning lettersTrusted Source. Other brands have received such letters for violating the Federal Food, Drug, and Cosmetic Act with illegal marketing practices.
However, CBDistillery does label their products as supplements, which some other companies have received warning letters over.
3. Sourcing and Manufacturing
Another pro about CBDistillery is its degree of transparency in product sourcing and manufacturing. The brand says its products are created with non-GMO industrial hemp grown with natural farming practices on open-air farms in Colorado, Kentucky, and Oregon.
Its manufacturing facility is approved by the Colorado Department of Public Health and Environment. The facility uses current good manufacturing practices (CGMP)Trusted Source and is ISO-9001certified for quality.
For its full-spectrum and broad-spectrum products, CBDistillery uses a carbon dioxide (CO2) supercritical extraction process, lauded for its safety for both the environment and end user and for producing higher quality CBD. For its isolate products, the brand uses ethanol extraction.
Certificate of Analysis
Each CBDistillery product also features a certificate of analysis (COA) from ACS Laboratory, a third-party ISO 17025-accredited lab.
COAs show each item's cannabinoid potency, terpenes content, and whether it has passed tests for water acidity, heavy metals, pesticides, mycotoxins (toxic compounds produced by molds), residual solvents, and microbiology petrifilm (presence of bacteria). The COA also includes potency information and the cannabinoid profile.
You can access a COA by scanning the QR code on a CBDistillery product's label. If you're browsing the brand's website, you can find the COA overview in the product's image slideshow and access the QR code for more.
Range of Products and Pricing
CBDistillery offers a range of CBD products, including oils, softgels, gummies, and topicals. Product offerings also include full-spectrum, broad-spectrum, and CBD isolate formulas, at a range of potencies. Edible items are clearly marked for CBD content per serving.
Many other CBD products leave you to do the math to figure out the amount of CBD per serving, but CBDistillery products are clearly marked with this information. Oils, for example, range from 250 to 5,000 milligrams (mg) per 1-ounce (oz.) bottle.
The labels also suggest a serving size, how much CBD is in that serving, and how many of those servings are in the bottle.
User reviews for various products frequently mention CBDistillery's affordability, and fair pricing is a source of pride for the brand.
CBDistillery also sells powders, e-liquids, and pet products.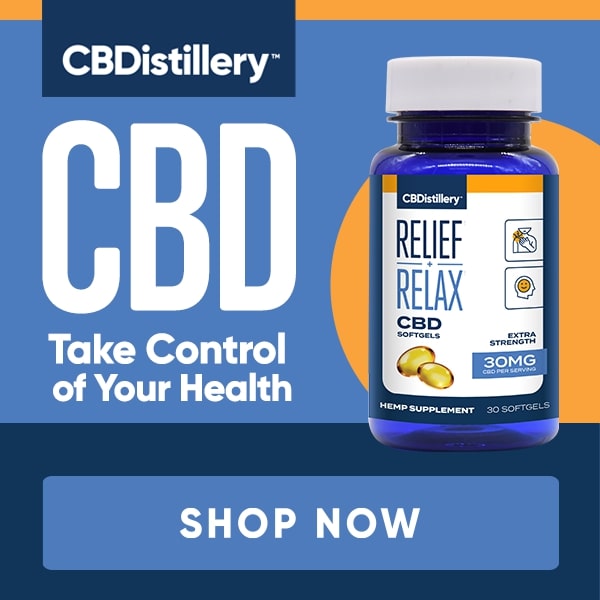 Customer Service
Although parent company Balanced Health Botanicals, has an A+ rating with the Better Business Bureau, it does have some negative customer reviews and complaints, mostly regarding shipping snafus. However, several issues appear to have a resolution attached to the complaint.
Other users on the CBDistillery website rave about the brand's customer service.
---
CBDistillery's Top Products
Here, we highlight some of CBDistillery's customer favorites.
Pricing guide
$ = Under $2 per serving
$$ = $2–$5 per serving
$$$ = Over $5 per serving
Full-Spectrum CBD Oil Tincture, 500 mg
| | |
| --- | --- |
| PRICE | $$$ |
| CBD TYPE | Full-spectrum (less than 0.3 percent THC) |
| CBD POTENCY | 500 mg per 1-oz. bottle |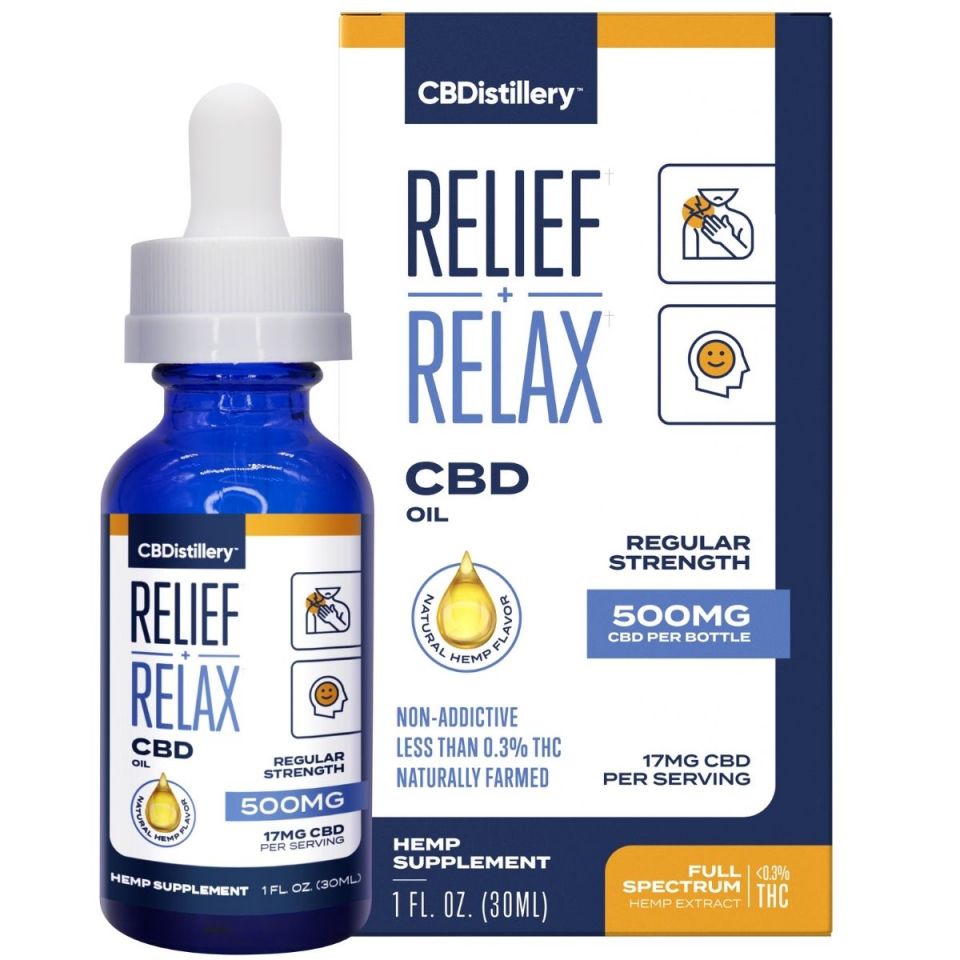 This oil is CBDistillery's most potent product, as well as one of its most popular. It has all the beneficial compounds of the naturally farmed hemp plant, including terpenes, flavonoids, and other cannabinoids.
Labeling suggests 167 mg per serving, with 30 servings per container. At $240 per bottle, the price per serving is about $8. Many users give this product rave reviews.
CBD Gummies and CBD Nighttime Gummies, 30 mg CBD Isolate (2 Pack)
| | |
| --- | --- |
| PRICE | $ |
| CBD TYPE | Isolate (THC-free) |
| CBD POTENCY | 30 mg per gummy |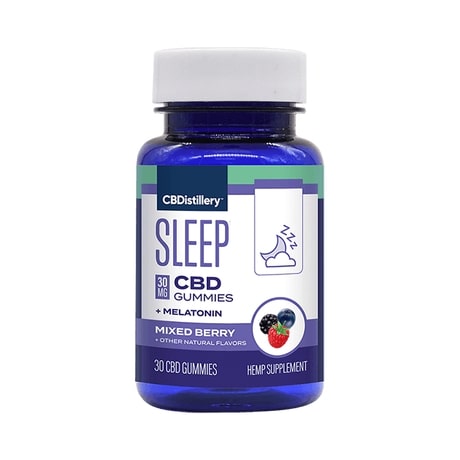 These CBDistillery gummies are available in 25-count bottles with 30 mg of 99 percent pure CBD isolate per chew. The two-pack option features both a bottle of the regular formula and the nighttime version. The nighttime version is made with 1.5 mg melatonin per gummy to help with catching those Zzz's.
Individually, bottles cost $55 each, but the package deal runs just $90. With that bargain, users pay less than $2 per serving.
Both the nighttime and regular formulas are gluten-free, allergy-free, vegan, and kosher, and they contain a variety of flavors, including raspberry lemon, raspberry, and strawberry. These gummies are sweetened with sugar and tapioca syrup and use fruit and vegetable juice for color.
CBDol Relief Stick, 500 mg Broad-Spectrum
| | |
| --- | --- |
| PRICE | $ |
| CBD TYPE | Broad-spectrum (THC-free) |
| CBD POTENCY | 500 mg per stick |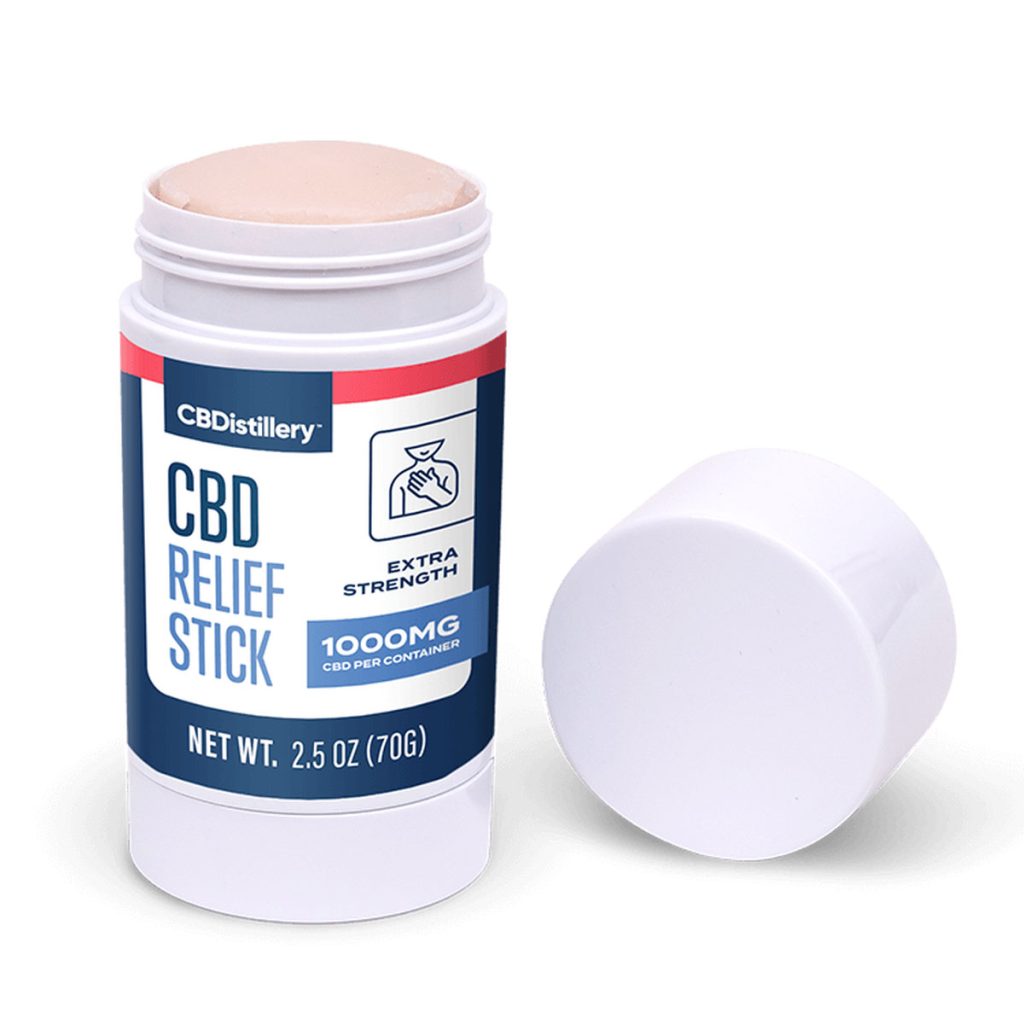 Users of this CBDol Relief Stick like its portability, no-mess application, and tingling sensation — thanks to menthol, spearmint, ginger, and peppermint oil. Sweet almond oil, avocado oil, and shea butter moisturize skin without a greasy feel. The Relief Stick is $40.
Full-Spectrum CBD Softgels, 30 mg (60 Count)
| | |
| --- | --- |
| PRICE | $ |
| CBD TYPE | Full-spectrum |
| CBD POTENCY | 30 mg per capsule |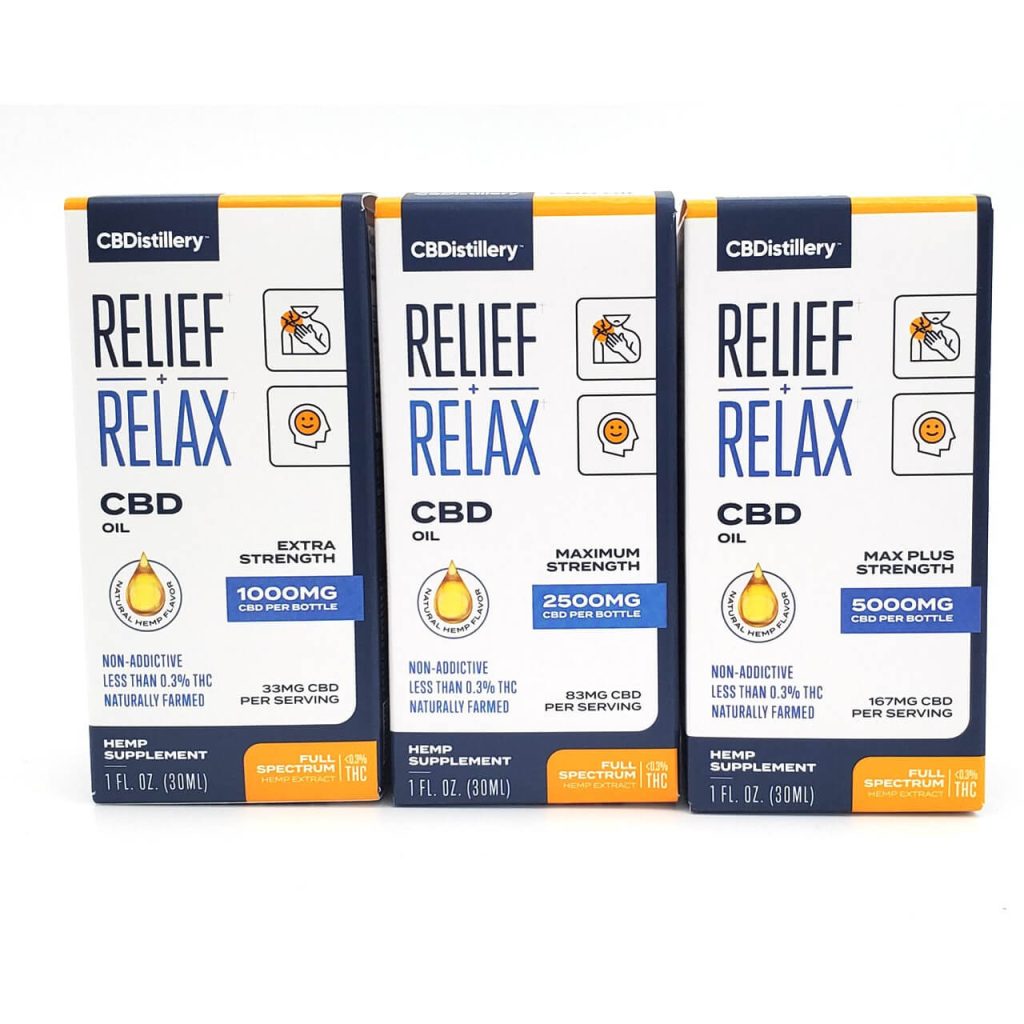 CBDistillery's gelatin capsules contain full-spectrum CBD and fractionated coconut oil. The 60-count bottle offers users a total of 1,800 mg of CBD in a $115 package, making the price per serving $1.90.
Softgels are an easy way to take CBD for those who want the convenience of a premeasured dose without the flavor of a gummy.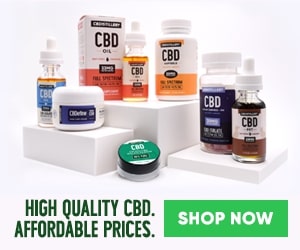 How to Choose
Deciding on the CBDistillery product that's right for you will depend on your specific needs, likes and dislikes, and even lifestyle. CBDistillery's capsules and oils use MCT oil, and onset typically takes 1 to 2 hours. If tincture taste tends to bother you, flavored gummies might be a better fit. Topicals are great for a localized application of CBD, like on aching joints.
How to Use
As with any product you're trying for the first time, start with the smallest serving possible to see how you react. From there, you can up your dose if desired.
For oils, CBDistillery recommends holding a tincture under your tongue for 15 to 20 seconds before swallowing.
Softgels can be taken as you would any other supplement. Gummies, too. But if you're opting for the nighttime gummies, be mindful that they have melatonin, a natural sleep aid. They're best taken about 30 to 60 minutes before bed.
Topicals can be applied as needed, but it's always a good idea to patch test a small area first to make sure you don't have a reaction to any ingredients.
Safety and Side Effects
CBD is generally reported as safe, although some common side effects may occur:
fatigue
diarrhea
changes in appetite
changes in weight
Before trying CBD, talk to your doctor or a knowledgeable cannabis clinician. CBD may interact with certain prescription medications, over-the-counter drugs, and dietary supplements.
A recent study shows that CBD may also cause liver toxicity or injury. However, this study was conducted on mice, and researchers say you'd have to be taking extremely high doses for this to be a concern.
An additional consideration is to use caution when consuming CBD along with high fat meals. Fats can increase CBD blood concentrations, upping the risks for side effects, according to a recent study.
Takeaway
CBDistillery checks all the boxes as a reputable CBD brand that uses hemp industry best practices. Consumers can be confident in knowing everything from the parent company's sourcing and manufacturing processes to its industry certifications.
But the transparency doesn't stop there. Product labels include access to detailed COAs. Plus, labeling clearly states what customers are getting in terms of total CBD content and serving size, eliminating a lot of math or guesswork.
CBDistillery's recent rebranding solidifies its commitment to customer transparency and to its goal of educating people about CBD and reducing any stigma about cannabis. The brand also offers a range of product types and potency to meet various customer needs, and at reasonable pricing to make CBD accessible.
Is CBD Legal? Hemp-derived CBD products (with less than 0.3 percent THC) are legal on the federal level, but are still illegal under some state laws. Marijuana-derived CBD products are illegal on the federal level, but are legal under some state laws. Check your state's laws and those of anywhere you travel. Keep in mind that nonprescription CBD products are not FDA-approved, and may be inaccurately labeled.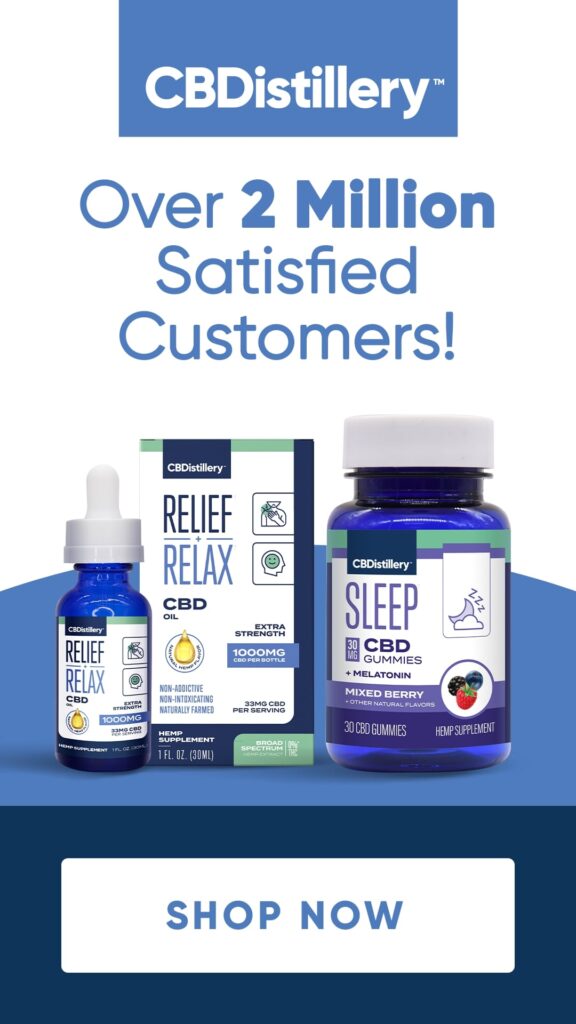 ---
Trending Now