Cheef Botanicals Review (2022)
---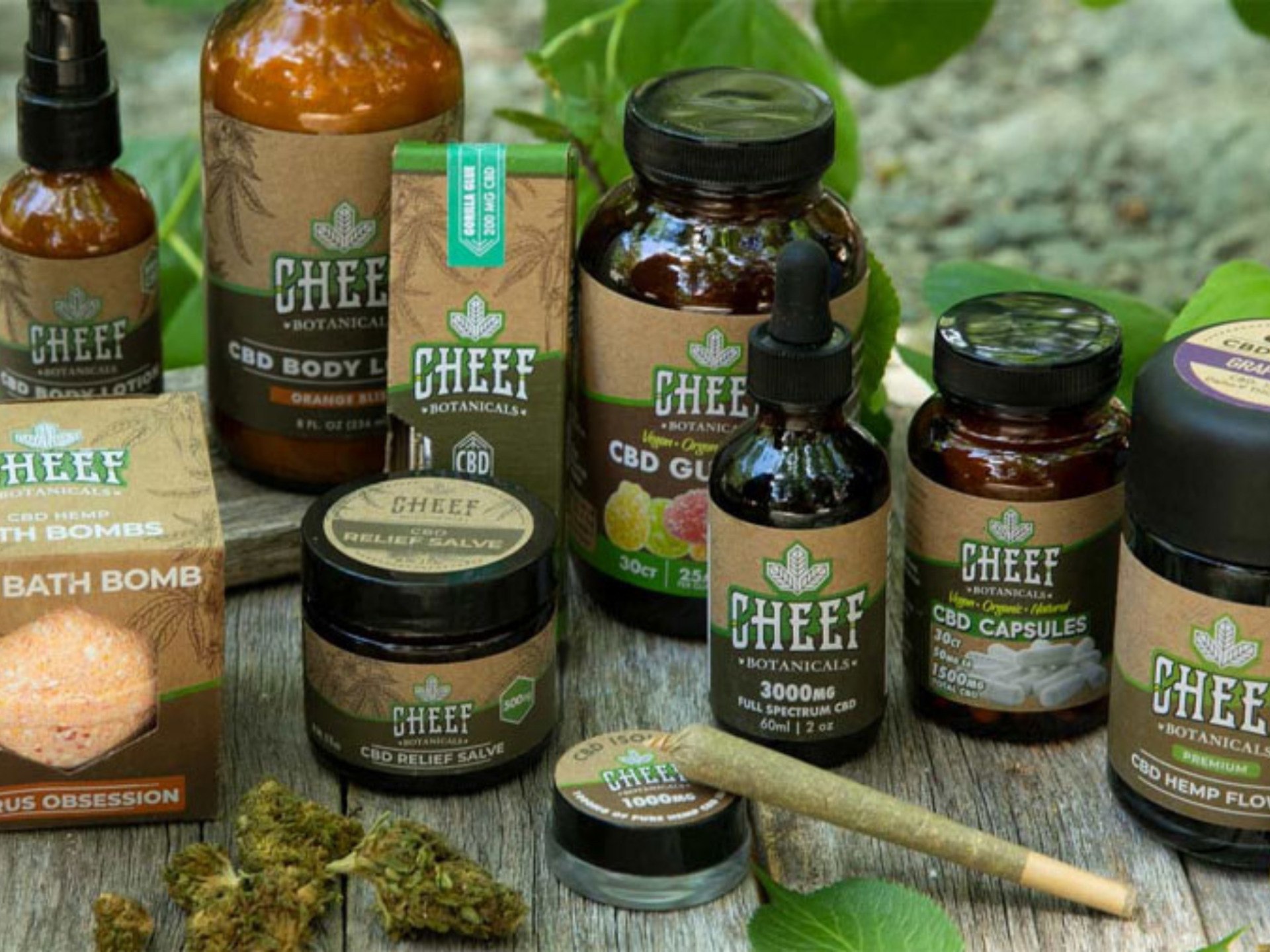 Cheef Botanicals offers an array of products made with all-natural, organically grown CBD, from edibles and oils to flower and wax. With over 25 years of combined experience in the organic food industry, its offerings contain only the best organic and vegan ingredients.
Cheef Botanicals: An Overview
This California-based company impresses us with the excellent value for quality across the many products it offers. Not only did we find great prices from Cheef Botanicals, but also a great range of offerings.
About the Company
Based out of Commerce, California, Cheef Botanicals is a company founded and run by a group of health-conscious cannabis enthusiasts. It has a mission to educate the world on the benefits of the cannabinoids found in the hemp plant, while providing high-quality CBD products made with premium ingredients. Plus, you can feel safe giving Cheef Botanicals a shot with its promise of a 30-day satisfaction guarantee or your money back.
Product Sourcing: High-Quality Hemp & Clean Extraction
Cheef Botanicals is partnered with hemp farms in Colorado, where some of the very best hemp is grown. It extracts its full-spectrum CBD from whole-plant hemp using the super clean CO2extraction method. What we love most about Cheef Botanicals is the extensive lab testing results available on its website that test for cannabinoid potency, pesticides, and residuals solvents.
Not only does Cheef Botanicals test each product, but it takes a step further by testing each variant of the same product. On many occasions, we have seen CBD companies only test one or two variants of each product, so it's nice to see this one goes the extra mile.
Products You'll Find from Cheef Botanicals
The Cheef Botanicals product line offers almost everything you could ask for. You'll find CBD oils, edibles, flower, capsules, and topicals, all available on its website. You'll also notice two unique products, CBD vape cartridges for an easy and portable way to get your CBD dose, and CBD concentrates, an excellent option that you won't find from most CBD companies.
What Are People Saying About Cheef Botanicals?
With over 1,000 Cheef Botanicals reviews on Trustpilot resulting in a 4.6 out of 5 rating, it's safe to say nearly everyone is a big fan of this brand. Many commented on the brilliant pricing of Cheef's lineup and felt that the quality exceeded the price they paid. There were also countless mentions of the great customer service, shipping, packaging, and results customers have noticed from shopping with Cheef Botanicals.
Cheef Botanicals Pros & Cons
Pros:
Huge variety of products and variants
Excellent third-party reviews
Bundle & save and subscribe & save options
100% money-back guarantee
Cons:
No third-party tests for contaminants
Doesn't support a charity or offer an assistance program
Cheef Botanicals: A Brand We Trust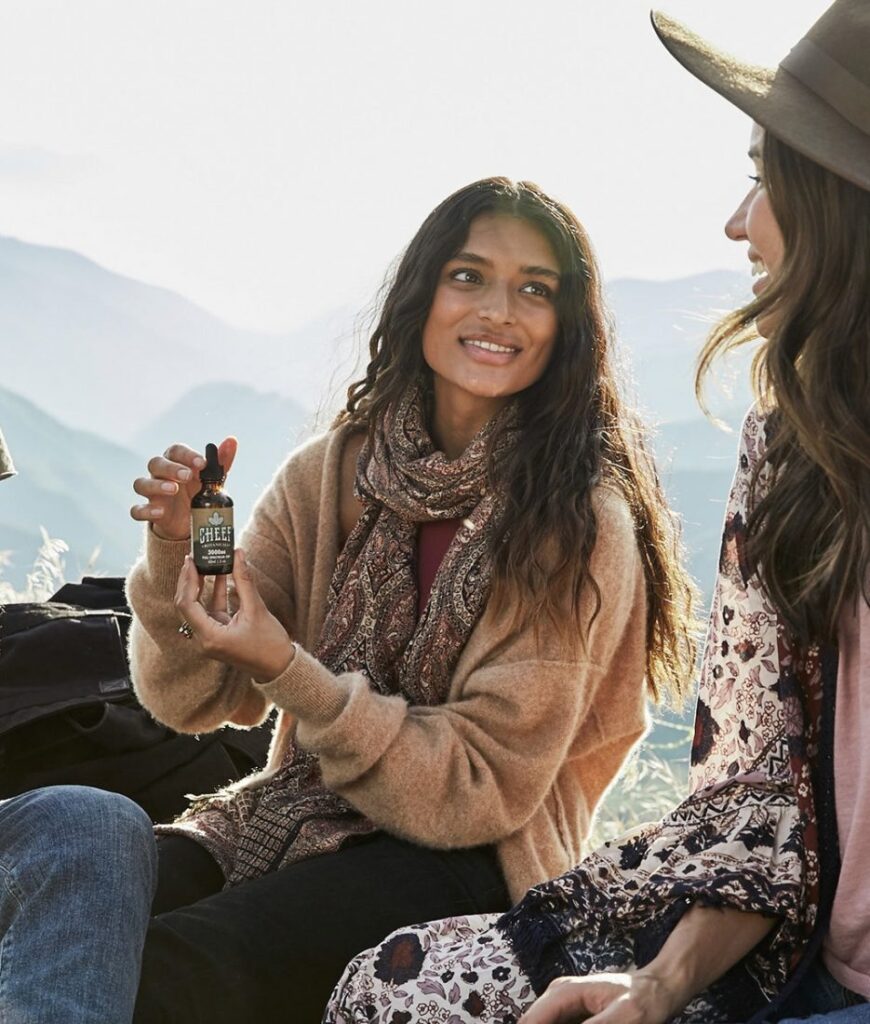 What we can see from the health-conscious cannabis enthusiasts behind the brand is that they care about both the quality of the CBD and the ingredients that make up the products. With over 25 years of combined experience in the organic food industry, these people have the knowledge to understand why using only the best organic, vegan ingredients is essential to offering customers the best experience possible.
The many third-party reviews you will find on Cheef Botanicals takes its credibility to another level. The company proudly displays its reviews from Trustpilot, Google, and Facebook, and it even has a solid accredited Better Business Bureau rating of A.
The in-depth lab analysis of all Cheef Botanicals' products is another layer of transparency we love, and it's something we require from any CBD company in order to consider them entirely trustworthy.
We are quite impressed with the pricing from Cheef Botanicals, however what impresses us even more is the extra incentives the business is willing to offer customers to make accessing CBD even more affordable. Nearly all its products have options to bundle and save. You can also subscribe and save on any of its products. There are even regular Cheef Botanicals coupons available via newsletter campaigns, social media, and the website.
Cheef Botanicals Product Lineup
Many of Cheef Botanicals' CBD products come in a variety of strengths, from low to ultra-high.
Natural Tinctures with Low to Ultra-High Potencies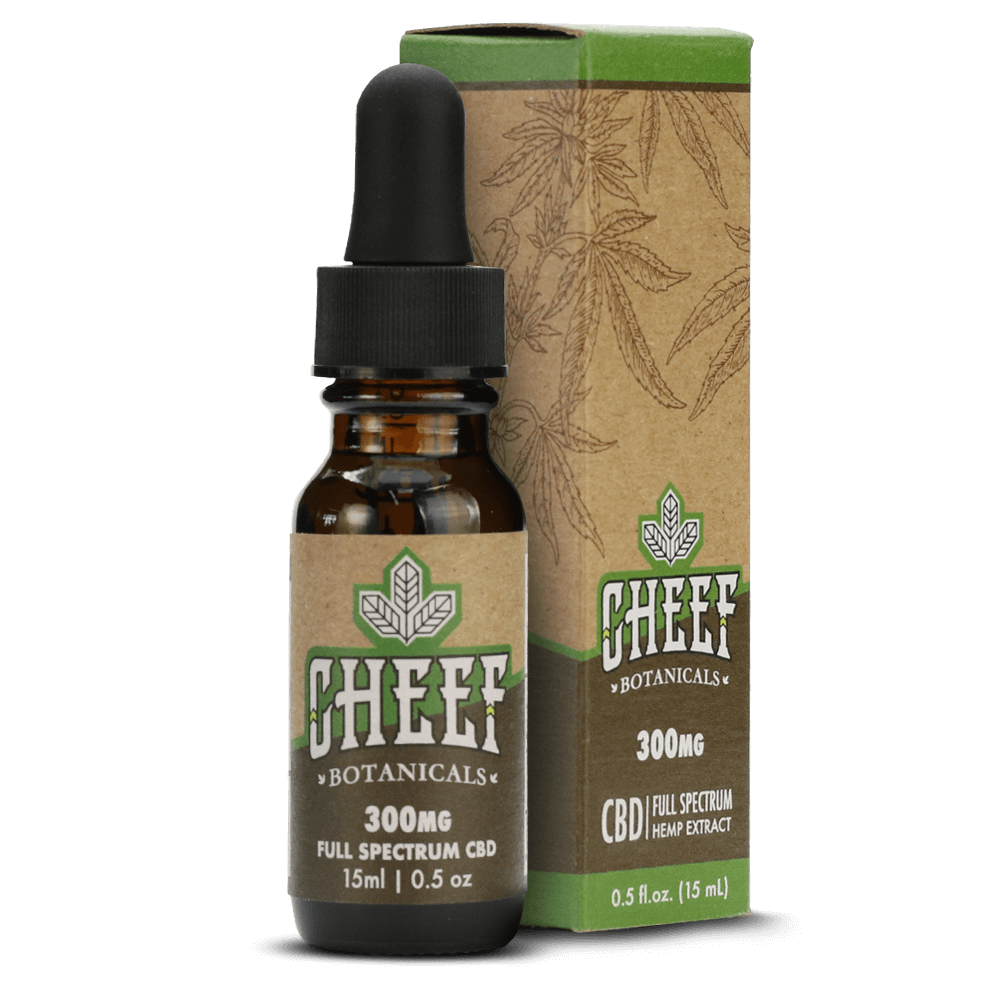 The Cheef Botanicals oil tinctures are made from 100% natural ingredients with no additives or preservatives. With four different potencies, from 300-3,000mg, this full-spectrum CBD oil offers an option for everyone. Plus, each kind has an option to bundle and save, so if you're a regular CBD oil user, Cheef Botanicals has a great opportunity that most CBD companies don't offer.
Edibles: Vegan Gummies & Honey Sticks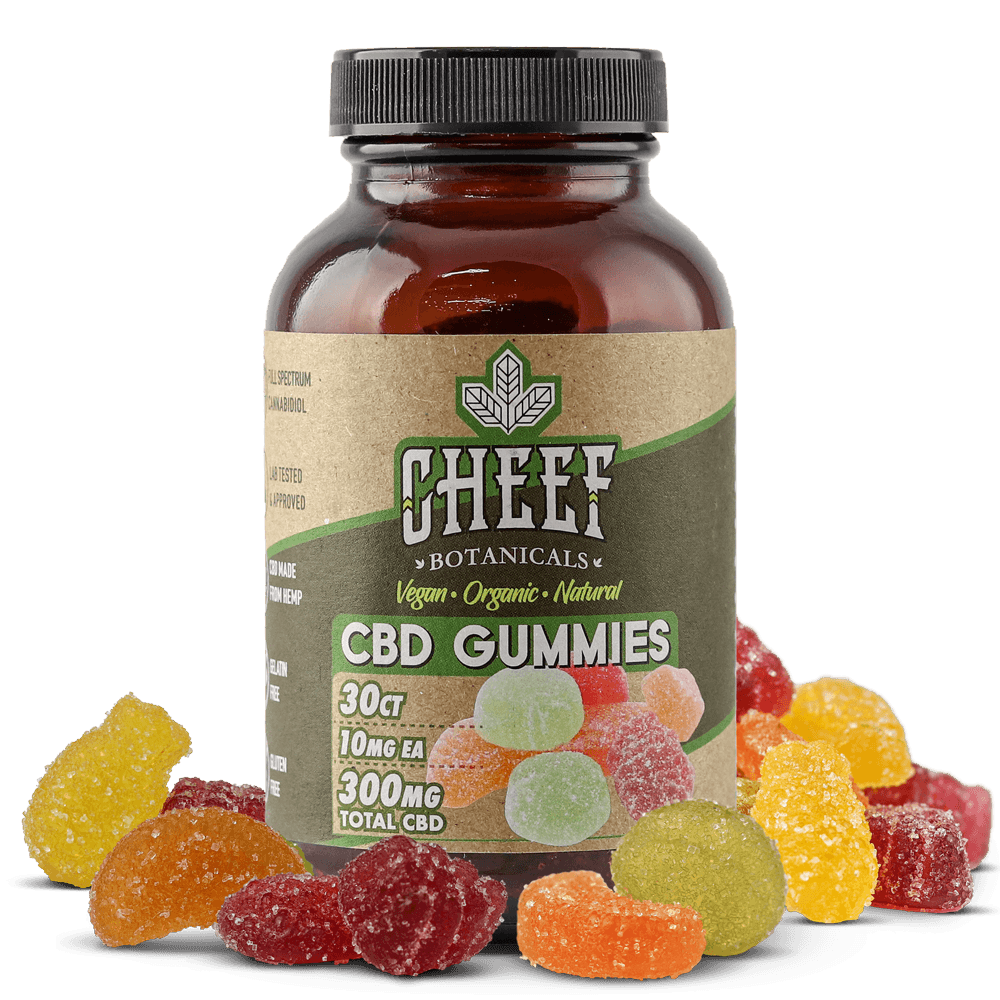 You'll find two edible options from Cheef Botanicals, CBD gummies and CBD honey sticks. The gummies are vegan, natural, and organic, and come in a variety of potencies. The honey sticks, something you'll rarely come across in the CBD industry, are a sweetand unique way to liven up your tea while simultaneously getting a nice dose of CBD. The natural, organic honey is made from an old-fashioned, barrel-blended recipe.
Flower: 16 Strains Including Sour Diesel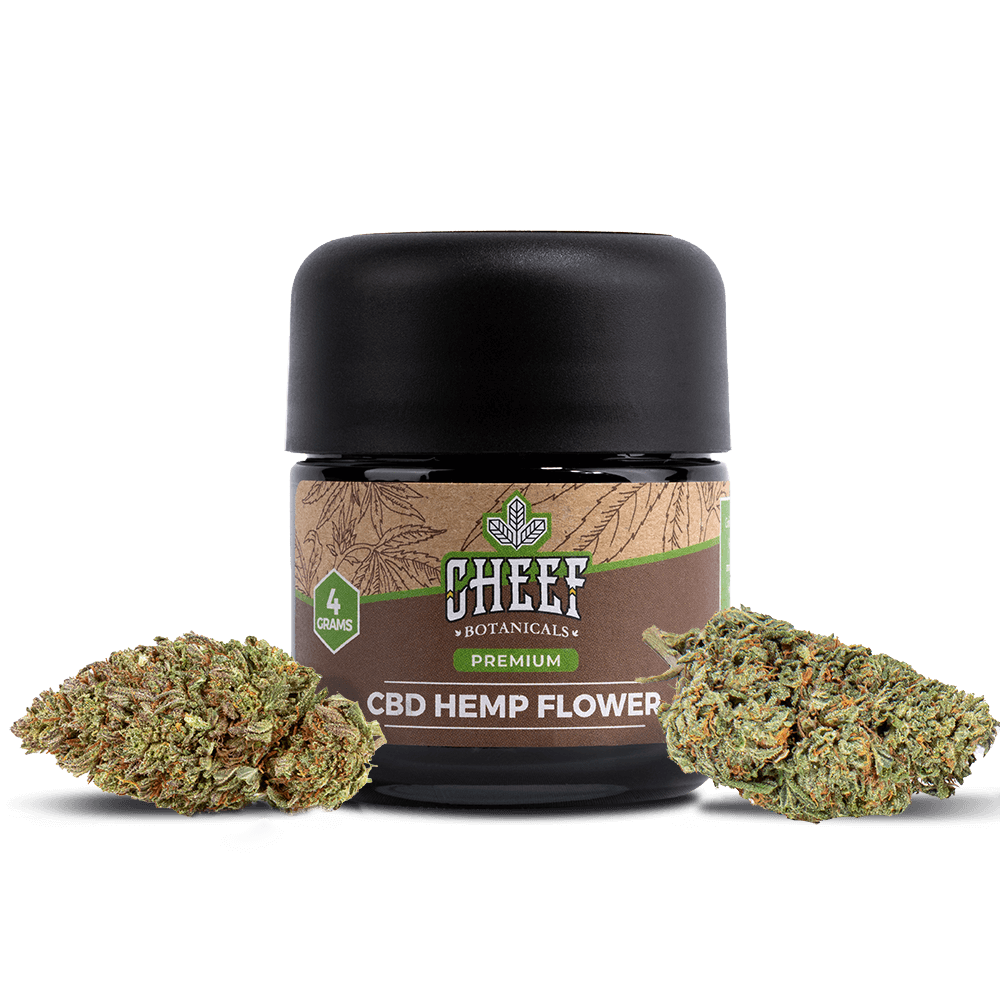 While we've seen other companies offer CBD flower, we've never seen a selection like this before. With 16 different strains, Cheef is sure to have one you love, whether you're looking for indica or sativa, with classics like Sour Diesel, Silver Surfer, and Bubba Kush. All the hemp flower has only a fractional percentage of THC, with CBD percentages ranging from around 16-20%. Plus, you can buy anywhere from 4-454 grams (up to one pound) at a time.
Vegan Capsules with No Artificial Colors & Flavors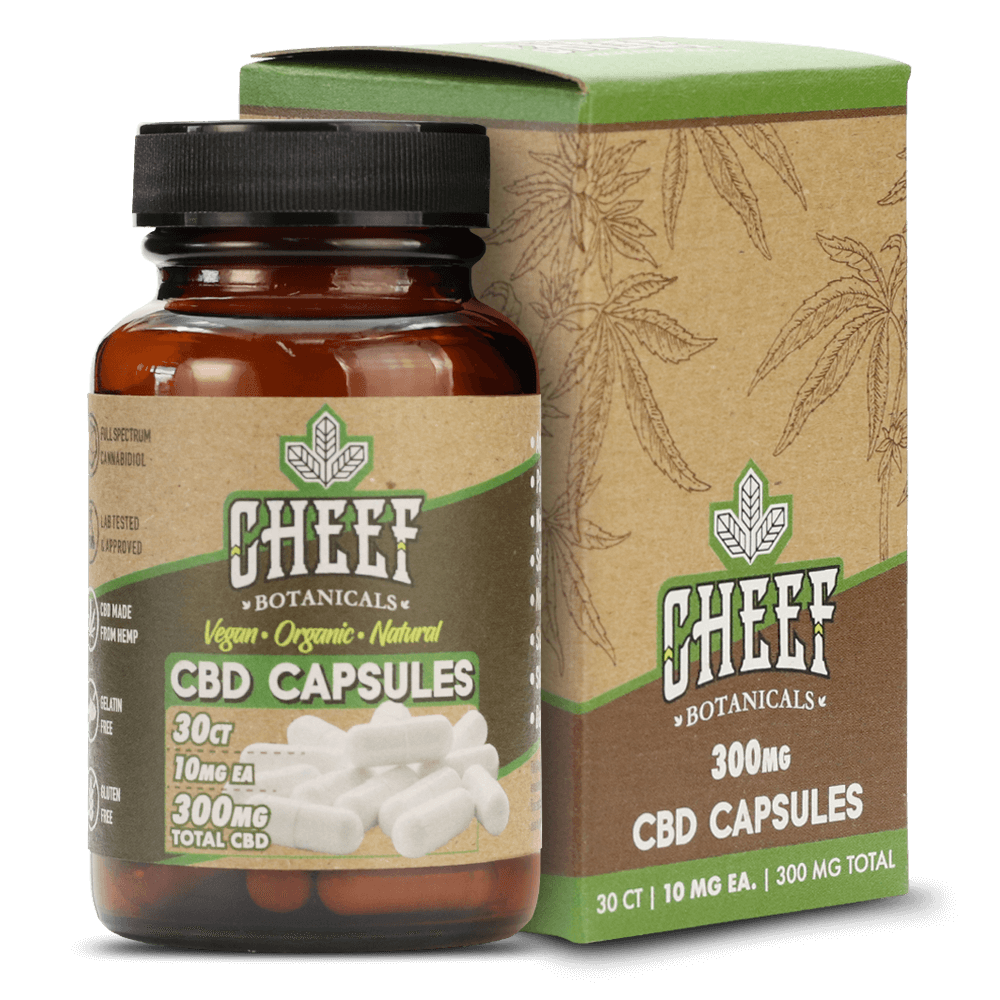 We love these CBD capsules from Cheef Botanicals as they offer many advantages that others don't. They're 100% natural and organic, cruelty-free with no animal gelatin, and contain no artificial colors or flavors. This is another great CBD product that offers a variety of potencies. Like everything else from Cheef Botanicals, these capsules are third-party tested at every strength they come in.
Concentrates: Isolate & Wax with CBD and/or CBG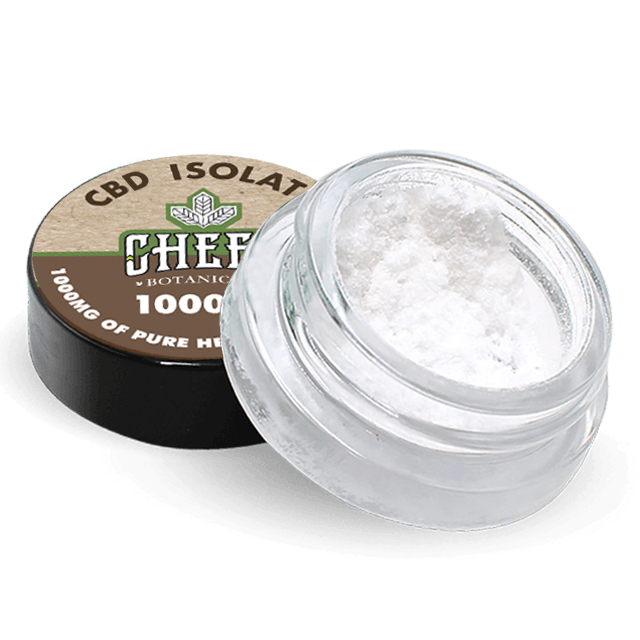 Here's where things get interesting with Cheef Botanicals. We rarely see CBD or CBG isolate from anyone, but it's something we wish we saw more of! CBD isolate is 100% pure CBD that you can ingest in a variety of ways, such as adding it to a beverage, food, or tincture, or by making your own vape juice. The wax is perfect for those who love to vape or dab CBD without THC.
Vape Cartridges for 510 Thread Devices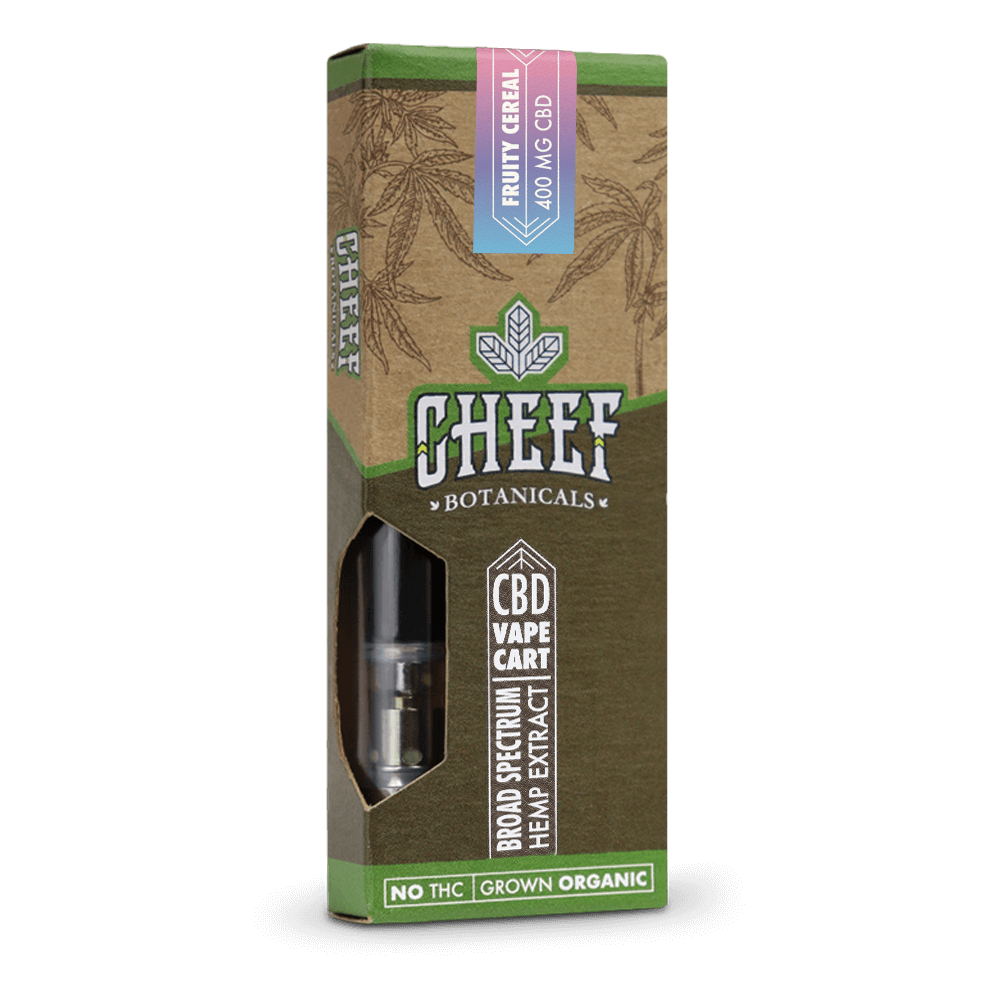 Like Cheef's flower and pre-rolls, its vape cartridges also come in a wide variety of strains. Using an industry-leading Jupiter CCELL atomizer, these cartridges can be used with just about any 510 threaded device. Specially formulated with pure, broad-spectrum, CO2-extracted hemp extract along with premium, natural terpenes, these cartridges offer a fun and tasty way to enjoy CBD.
Topicals: Body Lotion, Hand Sanitizer & More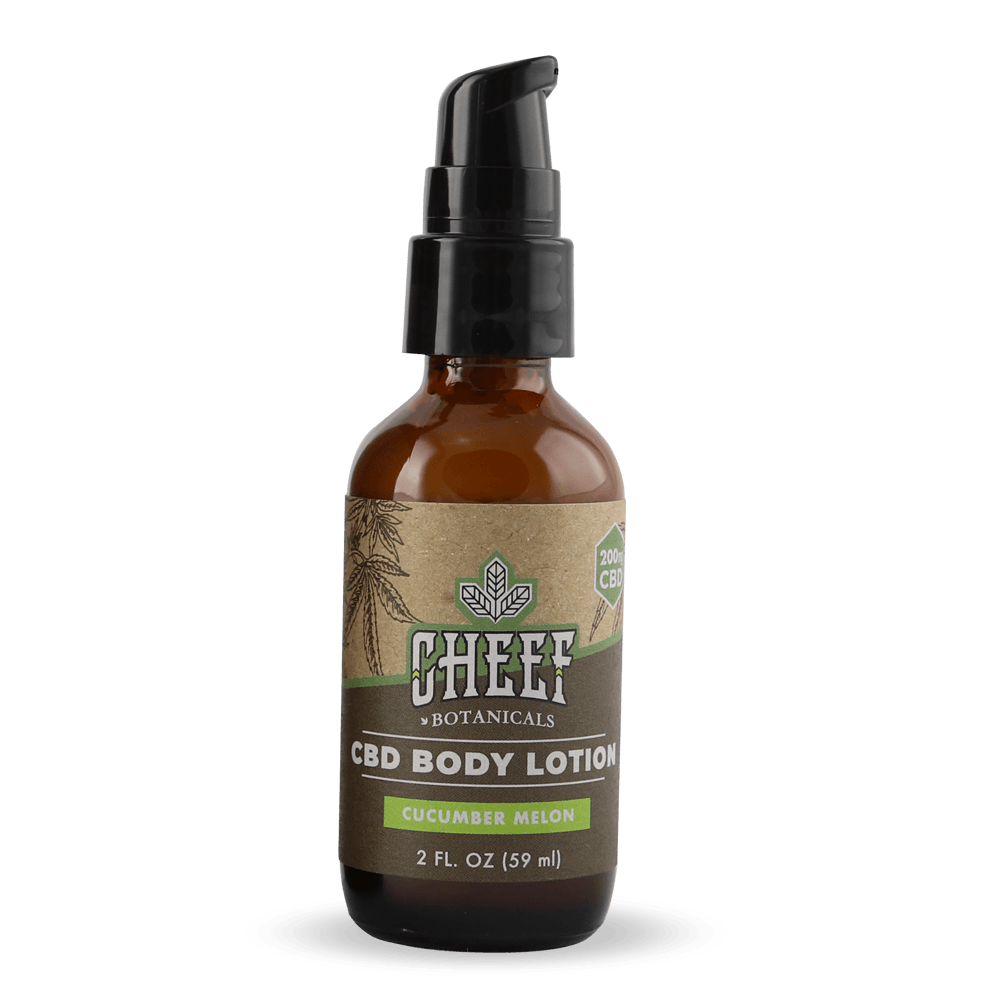 From Cheef Botanicals, you'll find CBD bath bombs, body lotion, hand sanitizer, lip balm, and a relief salve. All of these topicals, with the exception of the limp balm, offer an excellent price per mg of CBD. Usually, because of the high-quality ingredients used in topicals, the cost per mg is much higher than in oil, for example, but we love that
Cheef Botanicals: Impressive, Respectable & Thoroughly Recommended
First and foremost, we love the transparency of Cheef Botanicals with the in-depth lab results that it happily displays on its website for every product in every variety. Nothing earns our trust more than a full certificate of analysis that looks at cannabinoid potency, pesticides, and residuals solvents.
Many CBD companies have online stores and a little information about themselves but lack details that could help beginners feel comfortable with the process. Cheef Botanicals' website contains many guides (including one on dosage), blog posts, and an impressive number of FAQs to answer any questions customers may be wondering.
After a thorough examination of all the Cheef Botanicals promo codes, money-saving plans, and price per mg of CBD, we are thoroughly impressed by the value the company offers. We highly recommend Cheef Botanicals because of the outstanding quality combined with great prices for all of its offerings.
---
Trending Now