Fab CBD Oil Review (2023)
Posted On October 1, 2022
---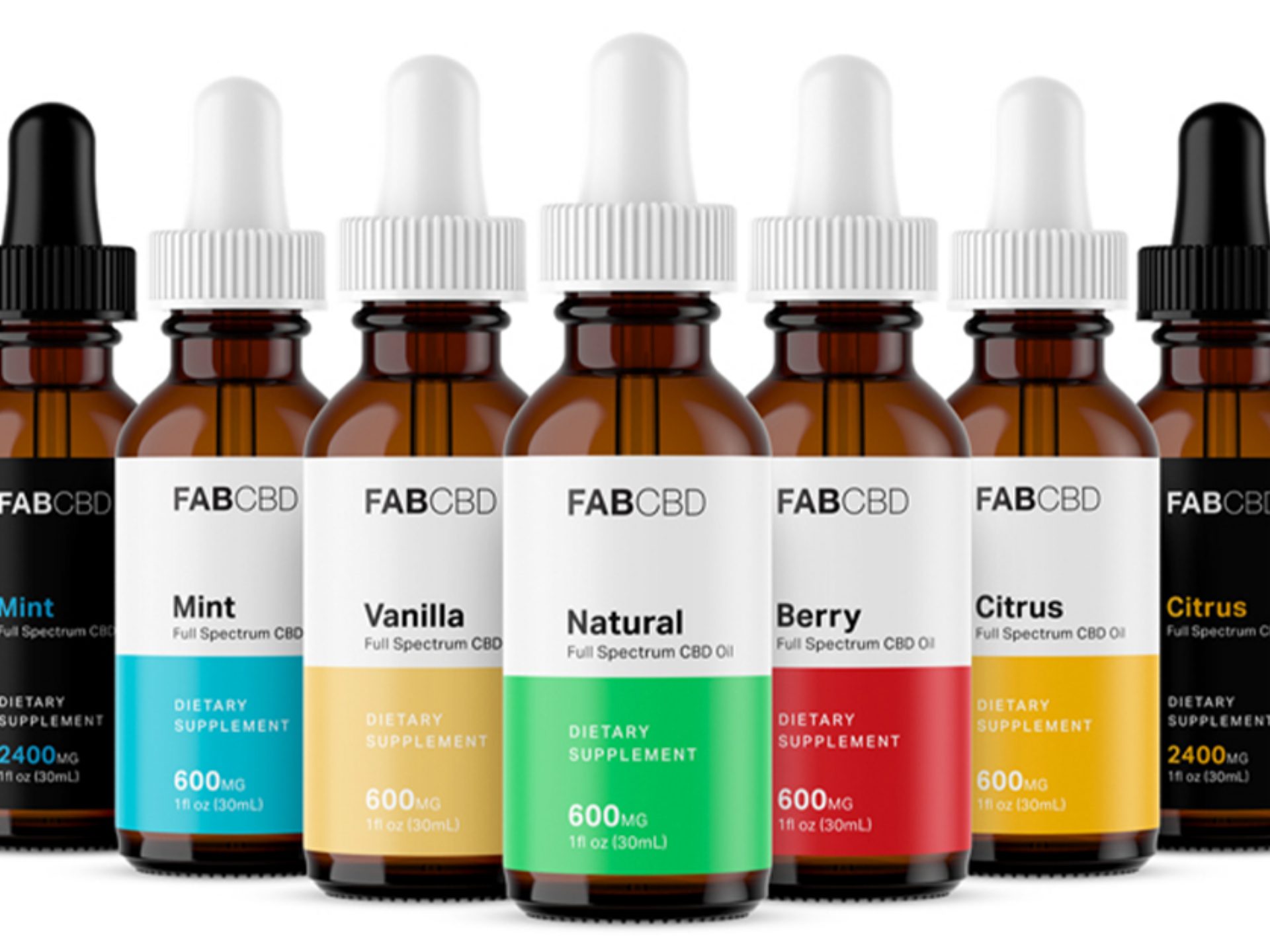 OVERVIEW
Fab CBD's mission is to provide authentic and quality CBD oils for a variety of individuals. They seek to upgrade the CBD experience through innovation and science. They also emphasize affordability with discounts and other rewards.
Fab CBD Quick Summary
Pros
Extremely reputable company
Third-party lab tested
GMO-free products
A vegan-friendly CBD brand
Fast shipping on all orders
Sourced from non-GMO U.S. grown hemp
Excellent customer service and support
Cons
Want to view their full product line? Feel free to skip to their Official website using the button below:
Fab CBD Full Overview
According to the Institute of Medicine (IOM), an incredible 100 million Americans (almost 30% of the population) suffer from chronic pain. The National Center for Health Statistics places the figure at 20.4%, incidentally.
It is a condition that costs up to $635 billion a year in lost productivity and medical treatments. Millions of Americans use powerful painkillers that do little to tackle the root cause. The opioids prescribed to patients are often addictive. Furthermore, over 100 people die from an opioid-related overdose every day in the United States.
In recent years, cannabidiol, better known as CBD, was mooted as a potential replacement for opioids. It is a non-intoxicating cannabinoid in marijuana and is also found in industrial hemp. It promises 'healing without the high.' The CBD industry has exploded in recent times as children and the elderly alike use the cannabinoid. Proponents say it can help conditions ranging from chronic pain to seizures caused by epilepsy.
FAB CBD has gone from a rising star to an established brand. In a nascent industry, being around for more than a year qualifies you as 'an old hand.' Thousands of people swear by the results of its oils, edibles, and topicals. In this review, we find out if FAB can improve your life, or if it is just 'another' CBD brand.
Who Is FAB CBD?
A group of health-conscious individuals founded the company. The lack of an 'About Us' page is always a bugbear of mine. In an unregulated industry, it is essential to know as much as you can about any CBD brand. All the site tells you is that FAB CBD was founded in 2017. It is all about providing high-quality products with no hype or gimmicks.
After a little digging, I found that Josh Delaney founded FAB. In a 2019 Press Release, he said that the brand's mission was to "create a CBD shopping experience that helps our customers feel comfortable instead of confused."
FAB CBD has featured in the 'best CBD oil' lists of numerous publications and has tens of thousands of customers. Therefore, it is doing something right! First and foremost, FAB CBD passes the authenticity test. In their Lab Report section, the company proudly displays proof that its oil contains minimal THC and a large amount of CBD.
The tests are carried out by ProVerde Laboratories for the record. The 1200mg natural oil drops contain 36.28mg of CBD per ml. The drops also include a maximum THC content of 0.22%, well below the federal limit.
The FAB CBD range is:
100% naturally and organically grown in Colorado
Non-GMO and quality tested
Full-spectrum (oils and topicals)
Loaded with terpenes
Free from pesticides
Review of Fab CBD Oil Drops
I was happy to see that FAB CBD does its best to outline the recommended doses. Although there is no official medical RDA of CBD, customers must adhere to specific guidelines. The truth is, CBD affects people differently, and its effects can depend on your weight. Other factors, such as genetic makeup and general physical condition, are also relevant.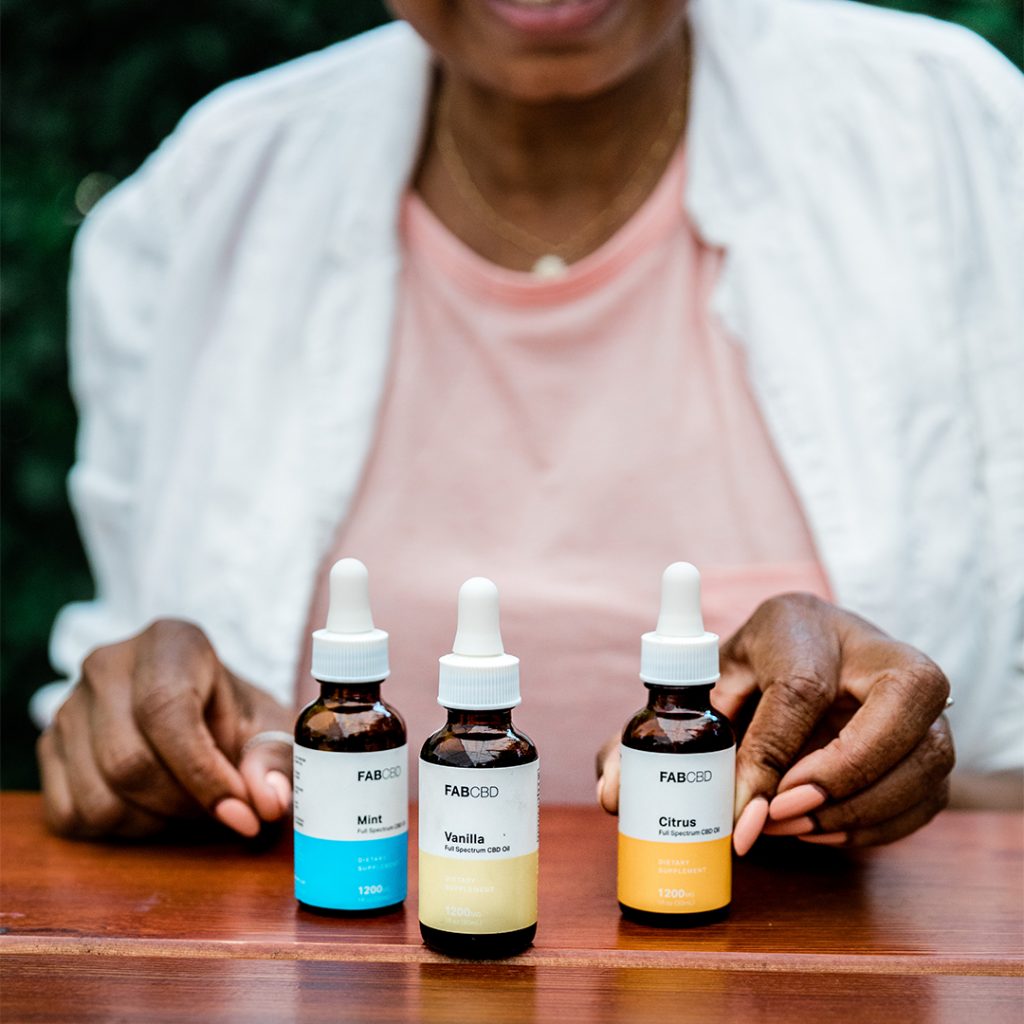 What's on Offer?
FAB CBD oil drops come in five flavor options: Citrus, Mint, Berry, Vanilla, and Natural. They are also available in four different strengths:
300mg: $39
600mg: $59
1200mg: $99
2400mg: $129
As is usually the case, you get far better value for money with larger bottles. What's interesting is that FAB has significantly reduced its prices. One explanation is that the brand has expanded enough to lower its overheads. It must also keep costs reasonable in an ultra-competitive market.
All FAB CBD products are free from pesticides, herbicides, chemical fertilizers, and solvents. I wanted to see how strong the 1200mg bottle was, so I used half of the 1ml dropper as advised by the company. This equated to 20 mg of CBD because there is 30ml in each bottle. You can use it once or twice a day, so I elected to try the latter option for 40mg of CBD daily.
When using this oil, shake it before use and place the drops (15 drops = 0.5ml) under the tongue. Wait for 30 seconds before swallowing. Anxiety is a significant issue for me. Imagine my delight when I found that the CBD made me feel more relaxed. I elected to take a dose an hour before bedtime, and my sleep quality improved. Even more importantly, I began to wake up feeling refreshed, which was an entirely new sensation.
I tried the citrus flavor, which tasted fine, albeit with a tangy aftertaste.
Review of FAB CBD Chews
Next up was the company's edible options. FAB has gone for the tried and trusted 'gummies' edible. Each tub of chews contains 750 mg of CBD for $59 and comes in a selection of fruit flavors. There is a total of 30 chews in a container, which means each one contains a reasonable 25mg of CBD.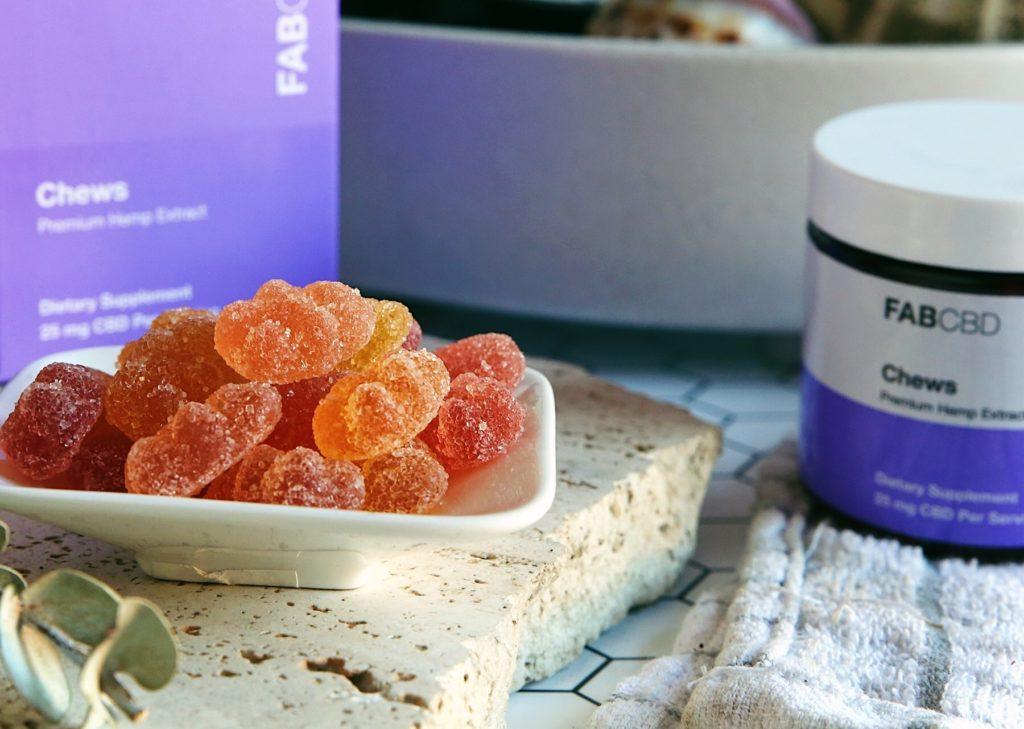 These chews are delicious! FAB has successfully transformed CBD into a candy. This is not a surprise when you see ingredients such as organic cane sugar, citric acid, and pectin. The Chews are processed in a facility that handles fish gelatin. They are packaged in the same facility as peanuts, soy, wheat, tree nuts, and milk products. This is important information if you have allergies.
Once again, I used the chews as a sleep aid. It was every bit as potent as the oil, and a lot more convenient. I recommend eating one an hour before bed. Read a book while relaxing and, before you know it, you find yourself drifting off to sleep. As a tub lasts a month for most people, paying $59 a month for better sleep is an absolute bargain.
Review of FAB CBD Muscle & Joint Topical
In the final FAB product review, I was more intent on analyzing the product's ability to tackle chronic pain. A UNC study discovered that an estimated 80% of Americans experience an episode of lower back pain at least once in their lives. I am certainly amongst that number, and heavy deadlifting doesn't help!
In any case, I was keen to see what this cream could do. Each tub contains 600mg of CBD for $49. While it is challenging to provide dosage information for a topical, FAB recommends rubbing it directly on the affected area. Topicals work faster than CBD ingested orally because the cannabinoid is absorbed directly through the skin.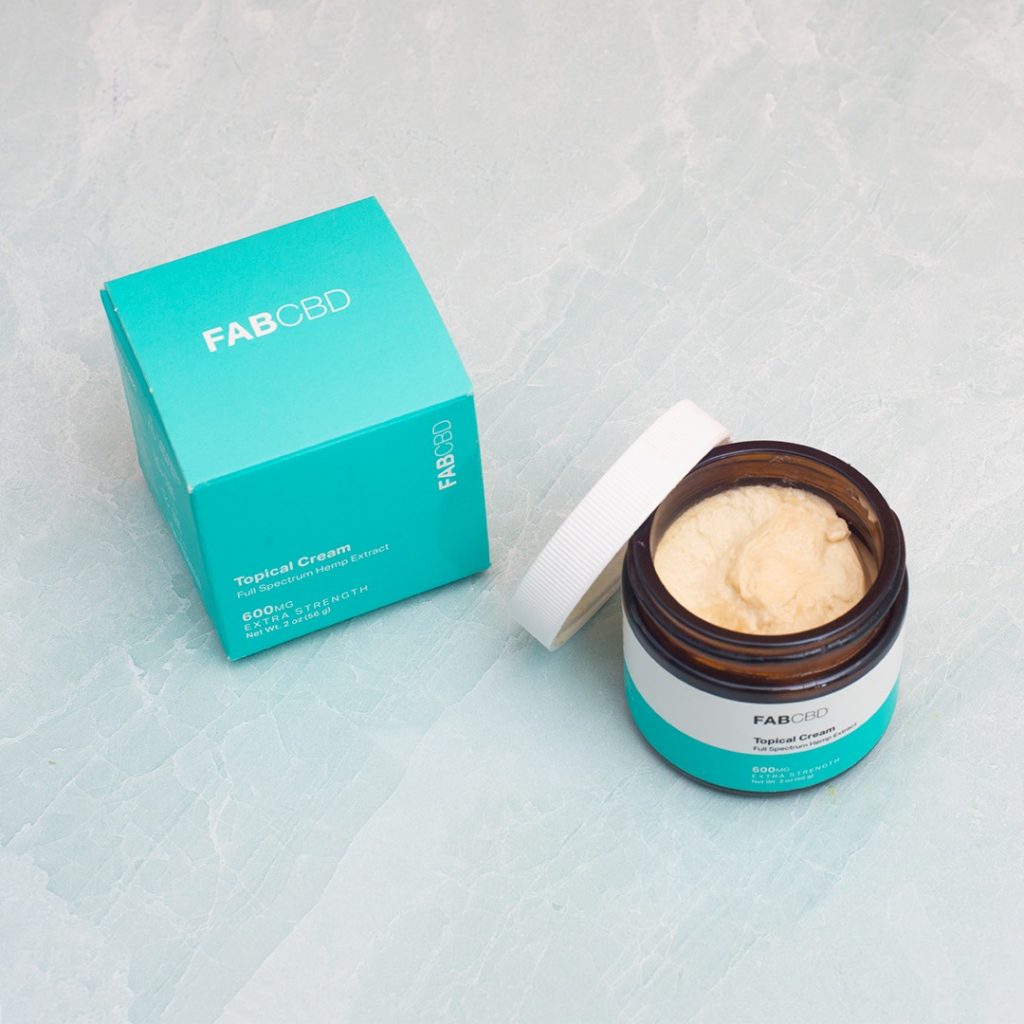 The cream contains the ingredients one would expect, including aloe vera, cocoa butter, olive oil, and chamomile. I rubbed the cream on my sore back and waited patiently. I made sure to do so after a deadlifting session because I knew my back would be feeling the effects. Within a few minutes, the area felt significantly better.
There was little difference between the CBD cream and the painkillers I usually use. Except that CBD worked faster, lasted longer, and was unquestionably less harmful. It is probably sensible to use it every day, although I only used it whenever I felt pain.
Does FAB CBD Have Any Other Products?
Indeed, it does! FAB recently expanded into the CBD for pets market. It sells CBD dog treats that are entirely free from wheat. They include an oat base and broad-spectrum hemp extract, with 3mg of CBD in each treat. A 255-gram bag costs $34, or for $87 you can get a Bundle 3-Pack.
Another new FAB offering is the brand's Green Superfoods range. It is marketed as a blend of over 80 essential micro-nutrients. It could help boost energy and remove harmful toxins. Choose between Cocoa Crisp and Citrus Mojito flavors. A 30-serving pack costs $79, or you can buy one of each for $142.
Where Can I Buy Fab CBD Products?
I recommend sticking with the official FAB CBD shopping page. FAB promises to deliver your order in 3-7 working days; it took five working days for mine to arrive. It uses the USPS tracking service, which means you are occasionally unable to track your shipment. The brand also offers a 30-day money-back guarantee if you are not happy with your purchase.
There is also the option to create a FAB CBD account. It offers a Rewards program that may help you save money in the long-term.
Regarding shipping, it's also worth pointing out that we typically prefer ordering from U.S. brands as opposed to brands that outsource their hemp supply. Outsourcing usually results in transoceanic shipping, which means the hemp plants may be exposed to a variety of sub-optimal environmental conditions prior to making it to their U.S.-based destination.
This is just another reason why Fab CBD is a good option when it comes to authentic, reliable hemp-based products. Their domestic hemp sources allow for a high-grade initial extract, which ultimately ends up leading to a better, more potent end product.
Additional Fab CBD Reviews
In addition to our complete rundown of the Fab CBD product range, our review team also took extra time to collect information on dozens of other reviews from independent third-party review sites.
The consensus? Fab customers overwhelmingly seem to share the opinion that these are good, affordable, high-quality products that actually work. The Fab CBD chews in particular seem to be one of the brand's most popular products, which is no surprise given the recent uptick in popularity of hemp-derived gummies and other edibles products.
No matter which type of product you're considering, it is imperative in this market to take into consideration reviews from outside sources (i.e. reviews that are not directly on the brand's website). We collected and examined real customer reviews from a variety of platforms, and again, the general consensus for the Fab product range was overwhelmingly positive.
Fab CBD Oil: Our Team's Top Pick
After examining dozens of other Fab CBD Oil reviews and conducting our own internal product "trials," it's also worth sharing that the overwhelming team favorite here at WayofLeaf was the brand's standard 1,200mg CBD oil. This is a tincture that is potent, effective, and most importantly for some, affordable.
While other products may have a larger fanbase or a more pronounced reputation across the industry, we truly believe that few other products can compare to the value that's offered by the 1,200mg range. It's potent enough to work, yet it's not too expensive to be cost prohibitive to normal, everyday CBD users.
We were also immensely impressed with Fab's new CBG oil, and we applaud the brand for taking the initiative to research and develop a new product in an industry that has been more or less saturated for the past five-plus years.
Like cannabidiol, CBG (cannabigerol) is a non-intoxicating compound that can be extracted naturally from hemp. It boasts a range of properties similar to CBD, including potential to help improve sleep, reduce stress and anxiety, and even help with minor aches and pains.
Final Thoughts on Fab CBD
FAB CBD is a little different to other CBD sellers because they are experts in the field of health and fitness. After working with pharmaceutical companies for years, they know that the United States has a real problem with pills, obesity, and unhealthy lifestyles. They are not peddling CBD as a 'miracle cure.' Instead, the company believes the cannabinoid should be used as part of a healthy lifestyle.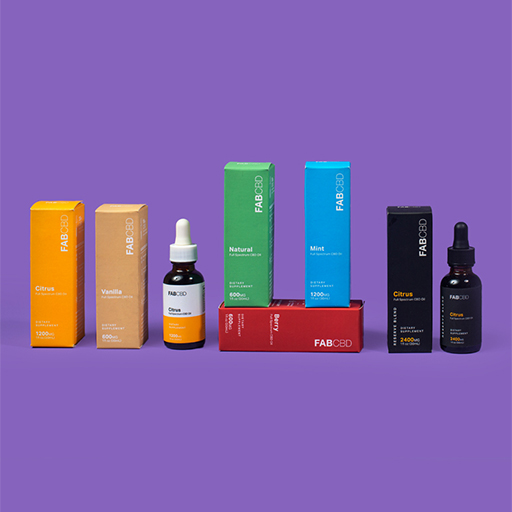 Its CBD products are of the highest quality and seem to work particularly well for anxiety and pain. If you have chronic pain, try the topical. If you are always stressed, use the oil. If you get fidgety at bedtime and find it hard to sleep, try a delicious fruity chew.
---
Trending Now