---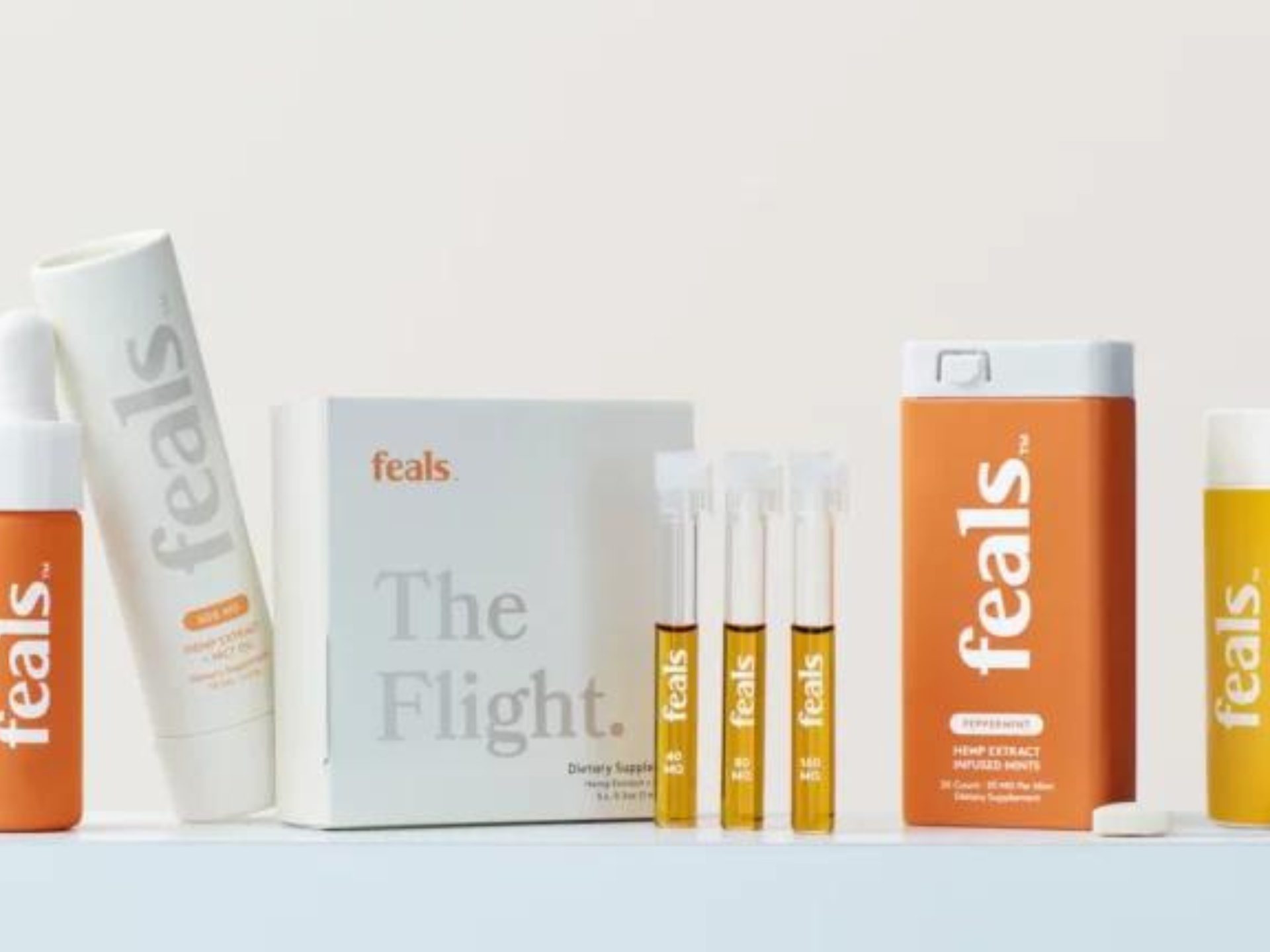 Unique products, an inspiring back story, reliable customer support – Feals has all the makings of a successful brand. From their powerful CBD oils to their unique mints and "flights' here's what to get on the website and why.
PROS:
Unique CBD products
Made with founder's experience
Shipping all around US
CONS:
Not a huge range of products
Feals is a direct-to-consumer CBD oil company that offers a subscription service for their products. With the legalization of retail marijuana products throughout North America,an array of new CBD products have come out of the woodwork to assist in pain and sleep.
In the context of this expanding marketplace, Feals offers 3 different strengths of CBD oiland caters to adults who suffer from problems like anxiety, insomnia, and joint pain. Feals has emerged as a popular CBD source, with over 5K 5 star reviews and features in prominent publications like Forbes, Cosmopolitan, and Daily Beast.
In this Feals review, I will 'feel' out the brand and its products, take a look at what customers think about their CBD oil, and give you an inside look into the company to help you decide if Feals is right for you.
Overview of Feals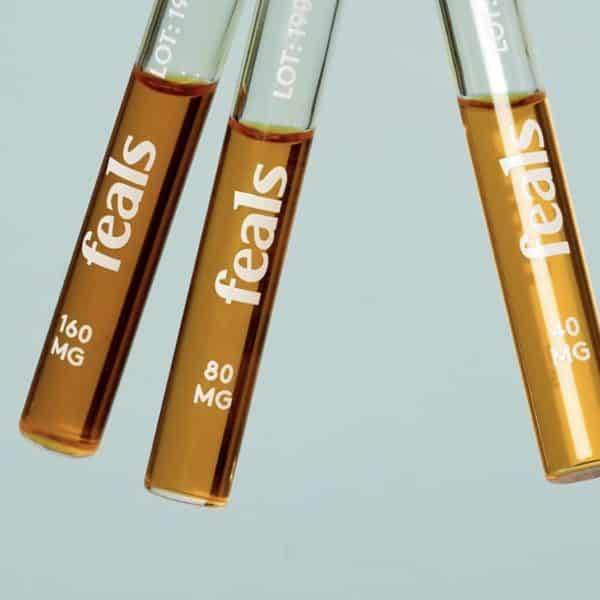 Feals was founded by Drew Todd, Alex Iwanchuk, and Eric Scheibling who all met as co-workers in advertising technology. The trio took the newly popular approach of selling their products directly to consumers and attempting to make CBD more approachable and more effective.
"The market is totally flooded with CBD products, but arguably most of those CBD products don't have enough CBD in them to actually make a difference," said Todd in an interview with Cosmopolitan.
Feals works with family farms in Colorado and Oregon that implement organic practices into their hemp farming. Feals' goal is to create the purest product possible. The extraction process is carefully curated to make sure the CBD oils are pure in look and taste.
Feals ensures this purity using pressurized CO2 to pull the CBD and other phytocannabinoids from the cannabis plants using specialty equipment. Feals takes its work seriously when it comes to having no chemicals (such as chlorophyll) in their CBD oil.
At the end of the process, the CBD oils are pesticide free and tested to ensure they have:
No unwanted microbials
No heavy metals
No pesticides
Benefits of Feals CBD
Our bodies have something called an 'endocannabinoid' system that is made up of tiny receptors that control our mood, pain, and how we feel on a day to day basis. CBD works with these receptors to make all kinds of beneficial changes in our bodies. In other words, our bodies are designed to benefit from CBD.
Feals CBD contains all forms of cannabinoid available in the cannabis Sativa plant. This strain of cannabis is defined by HealthLine to have "an invigorating, energizing effect that can help reduce anxiety or stress and increase creativity and focus."
Feals' CBD oil is "full-spectrum" CBD and considered to be much more effective than other CBD products on the market that use only the "isolate" cannabidiol.
Feals CBD comes in tincture form, which is the safest, most effective delivery system for CBD. The benefits of Feals are best experienced when it's taken sublingually (by mouth, under the tongue) as it's absorbed more rapidly and efficiently. Tinctures taken sublingually have effects that last longer than they would from smoking or vaping.
Benefits of Feals CBD include, but are not limited to, ease of nausea, discomfort, anxiety, restlessness, sleeplessness, joint pain, and other body pain.
Let's move this Feals review forward by addressing the highlights before we dive in:
Highlights
3 strengths of CBD oil offered
Made in the USA
Hemp sourced from family-farms
No pesticides or additives
You can try all 3 strengths by ordering a flight
Customers like the taste
Reviewers report a more "clean" feeling than other brands
Free shipping
Essentially, Feals' CBD oil turns your mood, body, and mind right side up if you're suffering from certain ailments. Let's take a look at the specific doses offered to see if Feals could be the tincture trick for your troubles.
Feals CBD Oil Review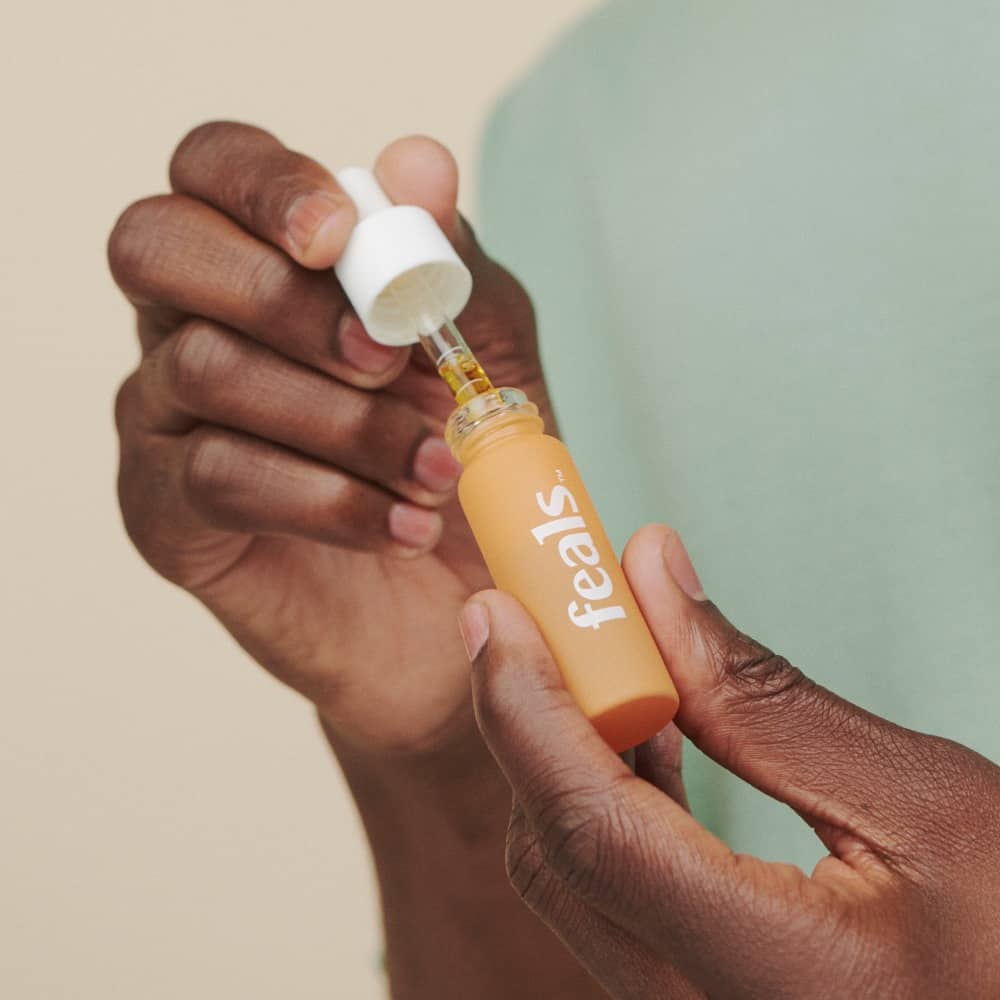 Feals does one thing and does it well. Their CBD oil is the only product they have, available in 3 strengths: 600mg, 1200mg, and 2400mg. All three formulas are the same, containing CBD oil and 100% organic MCT oil derived from full-spectrum hemp.
Feals contains "additional cannabinoids and terpenes found naturally in the hemp plant for maximum benefit." MCT oil is a "fat-burning, metabolism-revving superfood is a saturated fatty acid made from coconut oil. It's used as the carrier oil to stabilize and increase the CBD's bioavailability."
There are no fillers, chemicals, or flavors added, so what you're getting is a completely clean product. In this Feals review I will now go over their 3 oil strengths to give you a clearer view of what they can do for you.
Feals 1200mg Best Seller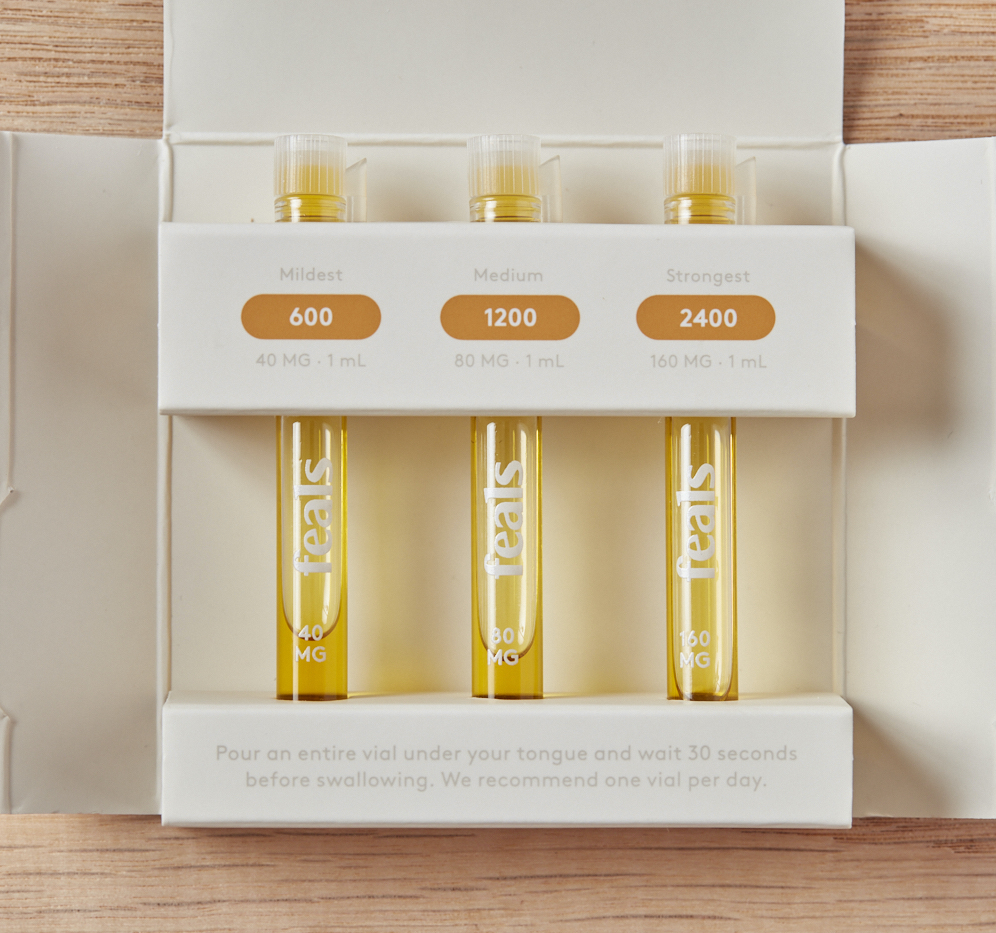 Feals' best selling 1200mg CBD comes in 15 ml and contains 20 servings per container. This amounts to 7 calories, 1 gram of fat, and 60 mg of hemp CO2 extract per serving. The Feals 1200mg CBD is the most popular strength among customers who have tried the flight sample that contains all three strengths.
Feals 1200mg CBD oil is recommended to give you calm, clarity, and focus. It can be used for all-day pain relief and to help you sleep. The Feals 1200mg CBD oil is $135 for a one time purchase or $95/month by subscription.
Feals 600mg Great Starting Point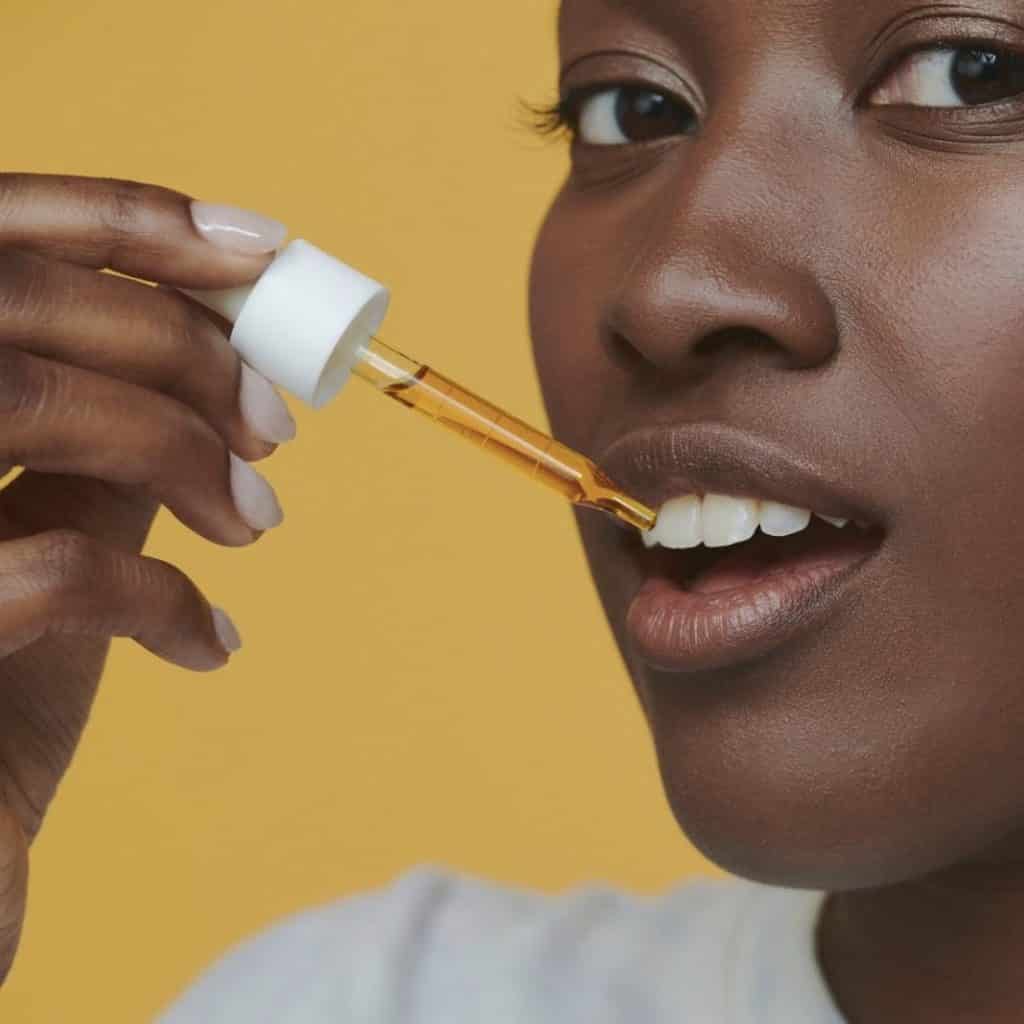 Feals 600mg CBD is a great starting point for those who are new to CBD or want to experience clarity, calm, and focus. This strength of CBD may also work well for those struggling with physical pain. The strength and dose of CBD you should take depends on your pain level.
The Feals 600ml CBD oil comes in 15 ml in size, amounting to 20 servings per container. Each serving contains 7 calories, 1 gram of fat, and 30 mg of hemp CO2 extract. Get Feals CBD anxiety relief and stress reduction by trying out this strength.
The Feals 600mg CBD oil costs $75 for a one time purchase, or $53/month when you subscribe.
Feals 2400mg Extra Strength
Feals 2400mg is best for those who need all day pain relief and is great for sleep. The higher doses of CBD tend to have a sedating effect so are definitely great for complete relaxation and helping to relieve insomnia.
The Feals 2400mg CBD oil comes in 15 ml, has 20 servings per container and 120 mg of hemp CO2 extract per dose. As with the other concentrations, this strength has 7 calories and 1 gram of fat per serving.
Feals labels their 2400mg CBD oil as 'extra strength,' so just make sure to take the right dose by starting small and increasing to your desired effect. The 2400 mg oil is priced at $245 for a one time purchase or $172 when you subscribe monthly.
Feals Membership
You can buy Feals CBD oil as a one time purchase, but I think you'll love the product so much it may be worthwhile to become a member.
The Feals membership delivers your CBD every month. There are no fees or requirements to become a Feals member, only the agreement that you pay monthly for the product you receive.
What's awesome about their membership is that you get 30% off all orders. Besides savings, another advantage is that you can pause at any time, or if you want to skip a month or change your order you can do it easily in your account settings.
Feals CBD Reviews: What Do Customers Think?
The Feals website features videos of customers' personal experiences with the product, including reports on decreased anxiety, a "happy" mood, "unrelenting nerve pain"disappearing, muscle recovery, and a better sleep for those who experience constant insomnia.
One Feals review on the website stated: "I've used my fair share of CBD from all price points, this is by far the best. You can taste the quality! It doesn't taste like olive oil, it taste like calm in a bottle. I'm so happy with this! It truly takes the edge off almost immediately and last for hours."
Reviews written by customers on the Feals website often report that, after trying multiple brands, Feals has been the only one that has worked for them. Another customer writes that they can't go a day without it, and another writes that it has even helped their OCD.
I checked out the Feals CBD review Reddit thread as well. One customer describes how they love the quality and taste of the product but think the price is a little higher than it should be. A similar Feals review on Reddit says: "Feals was my first experience with CBD. I was very satisfied with the quality, I loved the taste, but the price is outrageous."
On the other hand, in a Reddit thread comparing Feals to its competitor, Lazarus, users of the latter (who have also tried Feals) report that Lazarus produces a "not as clean feeling" compared to Feals CBD.
Is Feals CBD Oil Worth It?
According to the various reviews on the Feals website reporting that this is the only CBD oil that has worked for them as well as the other 5000+ positive reviews about the product, this Feals CBD oil review can definitely conclude that Feals CBD oil does work.
Not only does it work, but it's also beneficial for a large number of problems. With the staggering number of positive reviews covering a wide range of ailments eased or cured, there is no doubt that Feals deserves a double-take at the very least.
In terms of cost, some reviewers do think it's on the pricier side, even with the discount, and especially if it's something you want to use every day.
That is something I do agree with. But the other thing to keep in mind is, for someone who struggles with daily pain or severe anxiety and to find something that works, is a clean product, and is easily accessed: it's worth the money, if you have it.
Conclusion: Why Can You Buy CBD With Feals CBD?
Feals also ships its CBD oils across the US. You do not require a prescription to buy any of the products. However, buyers can contact the on-hand CBD Feals experts before making their purchase. These professionals can help buyers clear up doubts about dosing, usage, and more.
---
Trending Now