Green Roads CBD Oil Review 2021
Posted On August 28, 2020
---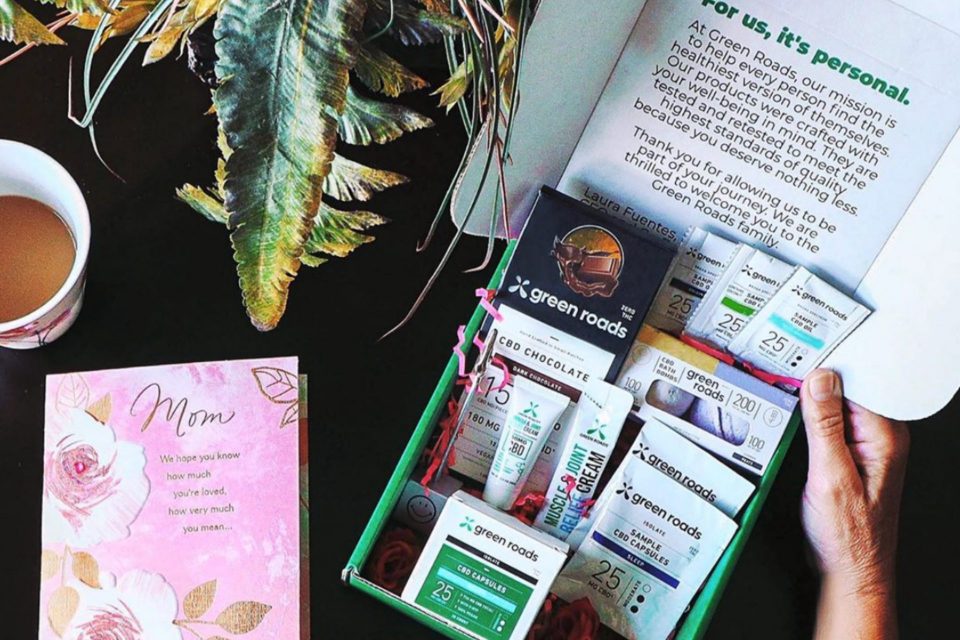 Overview
Green Roads is a Florida-based CBD company that offers a wide array of CBD oils, topicals, and edibles. They have a mission to improve the physical and mental wellbeing of its consumers, and do so by offering high quality CBD products that are pharmacist-formulated and third-party lab tested for verified purity and potency.
Green Roads CBD Oil Quick Summary
Pros
Outstanding quality CBD products
Formulated by licensed pharmacists
CO2 extraction for purity and potency
Wide range of products and sizes
Gifts and Bundles options offer great value for money
Cons
A little bit on the expensive side
No vape products
To see the full range that Green Roads have on offer, head over to their official site. Don't forget your 10% coupon code for some fantastic savings.
Green Roads CBD Full Review
As the U.S. CBD market continues to gain traction and become more widely accepted across the country, we're beginning to witness the emergence of a handful of truly top-quality hemp oil manufacturers.
These organizations are taking their place at the forefront of the blossoming CBD industry. This is great news for the thousands of customers who would otherwise have no idea how to identify a proper, high-quality CBD oil.
As you may have guessed considering that this is a Green Roads CBD oil review, Green Roads is one of a handful of companies that have established themselves as a dominant force on the domestic hemp market.
Established in 2011, the Florida-based company has turned into a veritable "CBD oil powerhouse," providing its unique form of CO2-extracted, pharmacist-formulated oil tinctures. In most circles, they are classed as one of the top brands in the U.S.
Of course, Green Roads CBD for sale is not just limited to the state of Florida. In fact, the company has grown so much over the past few years that their goods are currently found in over 8,000 store locations across the United States.
What started as a small Florida-based family business has quickly morphed into an empire of sorts. This simply comes down to the brand's high-quality products, as well as their excellent quality assurance and long-term customer relationships.
Furthermore, Green Roads has taken the selling side of CBD oil one step further and established a user-friendly website that transparently showcases all of their products. The brand also provides information on what cannabidiol is, how it should be sourced, and what it can be used for.
If you're wanting to buy Green Roads CBD oil, their entire product range is available online for shipment across the country. This is because they extract from industrial hemp, which is now a legal crop here in the US.
Want to find out more? Continue reading to see what our review team had to say about the company's most popular products.
Green Roads CBD Oil Review: Why Are They Included on Every "Top-10" List?
If you've done your online research, you've probably noticed that Green Roads CBD is a mainstay on most of the "Top-10 Best CBD Oils" lists out there. Why is this?
Well, it's pretty simple. Not only is the brand's cannabidiol (CBD) extraction process top-notch, but each and every one of their products are formulated and compounded by a licensed pharmacist. To our knowledge, they're the only company in the industry that can boast such a claim.
Moreover, Green Roads CBD is extracted from Certified Organic Hemp that they cultivate to the highest standards in Colorado. Plus, their CO2 extraction process is one of the best in the game. We've actually never seen a company with so much expertise and knowledge when it comes to the extraction and compounding process.
Our Green Roads CBD review made it pretty clear that when it comes to the extraction and compounding of hemp-based cannabinoids, few do it better.
For these reasons, Green Roads CBD has been known for producing one of the best full-spectrum tinctures in the industry. You are essentially getting top-range CBD, along with a host of other phytocannabinoids, terpenes, and flavonoids.
Our research team suggested if you're ready to buy Green Roads CBD oil, but are completely new to the CBD market, their 'Beginner's Bundle' packages are an excellent place to start. These packages combine an assortment of different products, so that you can try several things and find out what works best for you – without having to spend hundreds (or even thousands) of dollars in the process.
How Does Our Green Roads Review Work?
You might be asking: how did we go about putting together this review? Well, after checking in on the purity and content of various Green Roads products from a third-party lab report, we dished out several Green Roads products to our review team.
The verdict? Top-notch feedback nearly across the board.
As far as effects, Green Roads is (like other USA CBD companies) quite restricted in terms of the health claims they say their products can have. But this comes more down to FDA compliance more than anything else. CBD is still not regulated on a broad scale, which means that companies – even top ones like Green Roads – can't make "undocumented" claims as to the health effects of their products. But believe us when we say that these are some of the most well-made and effective CBD products on the current market.
Common Uses for Green Roads CBD Oil
People use CBD oil for a wide variety of reasons, including to help with:
Quality sleep patterns
Calm and relaxation
Hectic, stressful days
Muscle soreness and joint discomfort
Focus and mental clarity
General balance and wellness
Green Roads Highlights
If you're in the market to buy Green Roads CBD oil, there are a few things you should know before you head on over to the nearest store (or even their online store) to pick up a bottle:
While their prices aren't the cheapest on the market, we firmly believe Green Roads offers the best price-to-value ratio of any of the top companies. Prices are very affordable for entry-level customers, and as we outline above, Beginner Bundle's are a great place to start.
Our Green Roads review cleared up any doubt about industry-wide best customer service practices. Every time we called the company up (sometimes we contact companies to see how legit their staff is), team members were courteous, patient, and most importantly – super knowledgable. Moreover, they were also easily accessible via both email and Facebook.
Green Roads is fully transparent when it comes to product safety and effectiveness. Not only is every one of their hemp-extracts compounded by a licensed pharmacist, but they are also 3rd party lab-tested. This ensures CBD content and purity, as well as the absence of things like fertilizers, pesticides, and heavy metals. Lab tests also verify THC content (all Green Roads CBD oil for sale contains 0.3% or less THC).
Green Roads CBD Oil Review: Available Products
Generally speaking, we prefer brands that prioritize quality over quantity. This is in terms of CBD oil, but also in terms of other CBD-based products like gummies, capsules, topicals, and so on. Case in point, while some companies out there offer dozens and dozens of different products for sale, many of them end up sacrificing quality to focus on things like taste, flavor options, etc.
However, our in-depth review proved that Green Roads CBD is one of the few companies (perhaps the onlycompany) out there that offers a very large range of products while still maintaining levels of quality and effectiveness that are unmatched across the industry.
If you're looking to buy Green Roads CBD online, be sure to familiarize yourself with their product lineup. There are a lot of products to choose from, so make sure you're selecting the most appropriate item for your specific needs.
Green Roads CBD Oils
Green Roads CBD oil is the company's flagship product. These are the oral tinctures that put the brand on the map and are the products that so many customers prefer. Just have a look at some verified reviews online to see what we're talking about.
Green Roads CBD oil for sale comes in a variety of strengths and potencies (aptly labeled 'Mild,' 'Moderate,' and 'Mighty'), but the administration technique remains the same: Use the dropper bottle to place drops of oil under your tongue, then wait about 60 seconds before swallowing.
Small blood vessels below the tongue will absorb the CBD and allow it to travel all throughout the body. Unlike edibles and capsules (see below), this reduces the metabolic loss of CBD in the gut and allows for more of the active compound to become available in areas of the body that need it most.
Green Roads CBD Capsules (Softgels / Pills)
CBD capsules are a great, convenient alternative to standard (oral) CBD oils. They don't involve you having to measure out a drop-by-drop dose or require you to awkwardly hold the oil underneath your tongue for a minute before swallowing. Simply pop the pre-dosed capsule in your mouth, and swallow whole with a drink of water.
Green Roads CBD capsules for sale come in bottles of 30, and each capsule contains 25mg of CBD for a total CBD content of 750mg (this is typically a 1-month supply for most individuals who take on a daily basis). Capsules come in several different variations, including:
Vitamin E
Fish oil
Sleep
Relax
Green Roads CBD Gummies (Relax Bears, Sleepy Z's, and Other Green Roads Edibles)
Without a doubt, our Green Roads review showed that the company has one of the most extensive edibles ranges of any brand currently on the market. Most of the products are some variation of "traditional" gummies or chocolates, but the real value lies in the fact that so many different price ranges and potencies are available.
Whether you're looking for a single edible gummy or CBD chocolate bar to try out, or you're looking for a full month's supply (or more), Green Roads has likely got a product – and a price range – for you.
Green Roads CBD Topicals (Muscle and Joint Cream, Cool Relief Roll-On, Etc.)
CBD-infused topical creams and lotions have already been pretty popular for some time. But with the advancement of product reliability, safety, and effectiveness, more and more folks will start to use them in the future.
In fact, some professional athletes are already beginning to use them in their training and recovery regimens. Professional fighters and other high-intensity athletes have endorsed specific brands (probably for a handsome paycheck), citing side-effect-free support.
In the grand spectrum of topical cannabidiol products, Green Roads CBD cream is no doubt one of the best on the market. And the good news for customers is that they are available in several different strengths and formats — as well as a wide range of price brackets.
Final Thoughts About Green Roads CBD Oil
In all truthfulness, Green Roads CBD oil really does stand out from the rest. If you have been thinking of giving CBD a try, this would be a more-than-appropriate place to start. Even you're not wanting to spend a ton of money right off the bat, they've got some lower-priced products, as well as the Beginner's Bundle packages which we highly recommend.
In fact, Green Roads has managed to create a line of products using the highest-quality cannabidiol ingredients while still maintaining some of the most affordable prices out there. Their products contain a pharmacist-compounded CBD formula and come in isolate (THC-free), broad-spectrum (THC-free), and full-spectrum (less than 0.3% THC) options for an all-encompassing range of uses.
We hope that this in-depth Green Roads review was able to highlight the company's quality points. From everything we can see, this is a brand that spares no expense in formulating world-class hemp extract. Their efforts certainly show in terms of quality, reputation, and effectiveness.
---
Disclaimer: Please keep in mind, though, that before you start using any CBD-based or related products, you should always consult with your family doctor. While I can tell you about the general collective feeling that most people have about certain CBD providers, this information should never substitute that of professional advice.
---