Kratom Country Review (2023)
Posted On October 1, 2023
---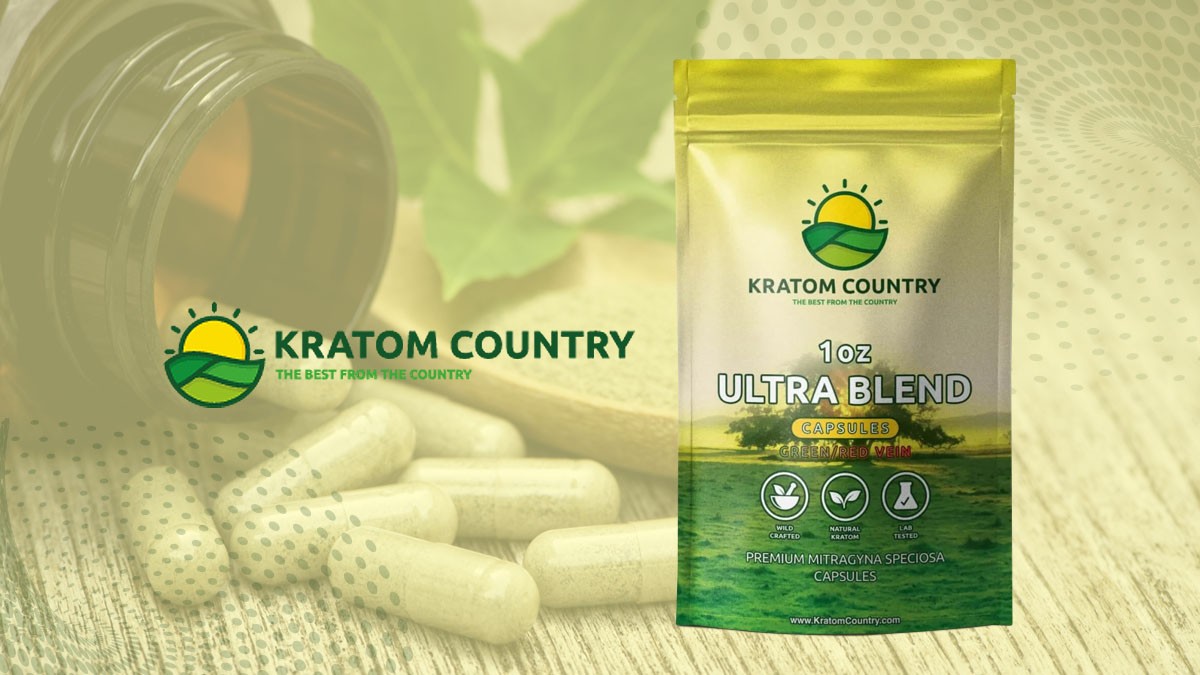 It can be hard to keep track of different kratom vendors since new websites seem to pop up on an almost daily basis. Kratom Country, though it may be new to you, is a kratom vendor that has been on the scene for a while. The biggest question people want the answer to about Kratom Country is if their kratom is legit and the company easy to work with – both things you definitely want to know before placing an order.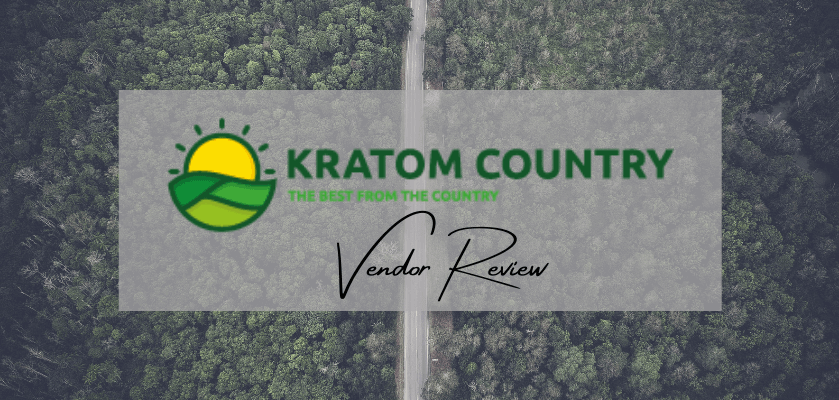 Here's what you need to know about Kratom Country and whether or not they can be a trusted source of kratom for you.
Who Are They?
Kratom Country bounded onto the kratom scene around 2010. They specialize in kratom, which isn't something you can find from every kratom vendor online. They state that their kratom is sourced from Indonesia mainly, but they also get it from India and Papua New Guinea. They don't have any brick-and-mortar stores and instead exist completely in the online space.
Are They AKA Accredited?
Accreditation by the American Kratom Association means that a vendor has met strict guidelines for processing and packaging their kratom, including lab testing it for quality, purity, and safety. Kratom Country is not AKA accredited but they do lab tests their kratom to confirm its quality of it as well as to ensure it's free from contaminants. Each kratom product they sell comes with a sticker that has the batch ID of the kratom and the dates, strain, and batch series. They also include a certificate of analysis on their website. So, they do lab tests on their kratom and are very transparent about the results, which is a very good thing for kratom customers.
What Products Do They Offer?
This vendor has kratom capsules and kratom powder for sale on their website. If you're interested in capsules you can buy them in these strains:
Maeng Da
Red Borneo
Bali
Thai
Green Malay
Vietnam
White Vein
Ultra Blend Bali
Kali Maeng Da
If it's a powder that you want, then you can find these strains available through their website:
Bali
White Vein
Maeng Da
Kali Green Maeng Da
Thai
Vietnam
They have a variety of packs available for both capsules and powders. Plus, they separate their strains into "categories" to make it easier for customers to shop. They offer what they refer to as silver, gold blended, and platinum strains that reflect the different alkaloid levels in the strains which are then broken down into these easy-to-understand levels.
Silver is noted as being best for those new to kratom, gold products are listed as being good for those curious about kratom, and platinum denotes the strains with the most robust alkaloids available.
Does Kratom Country Sell Any Other Products?
It certainly does! The brand sells kratom leaf, a product that isn't always easy to find. Kratom Country offers dried and packaged leaves that have undergone its 5-step testing process. However, the company doesn't specify the varieties of leaves it has on offer.
There are also three quality levels:
Platinum: This is the best of what Kratom Country has to offer, with the collection featuring a hand-picked selection of the strongest aromas.
Gold: This mid-level range is a little less expensive than Platinum.
Silver: This is the cheapest kratom but is still subject to the same stringent testing as the rest of the company's collection.
Lab Reports
The kratom industry is unfortunately full of charlatans selling low-grade products. This is why we like to dig deeper into a brand to discover whether you can trust it. Through a combination of lab report data, customer reviews, and site analysis, it becomes much easier to decide whether or not to recommend a brand.
Those who fall prey to kratom scammers are placing their health at risk. Thorough lab testing takes time and costs a considerable sum of money, which is why some companies take shortcuts at the consumer's expense.
Fortunately, Kratom Country is serious about purity and implements an impressive 5-step process to ensure its kratom is pure:
The brand confirms the species, strain, and origin of the kratom.
Then it tests the alkaloids in the kratom to ensure they haven't been altered.
Next, Kratom Country tests for foreign contaminants to ensure the product is pure.
After this, the brand tests for heavy metals such as mercury and cadmium.
Finally, each kratom batch is tested for Salmonella and E. Coli, Staphylococcus, coliforms, mold, yeast, and aerobic yeast count.
Once you receive your kratom, look for the Batch ID sticker on the back of the bag. It identifies the strain, batch series, and date.
The sample lab report on the official website lists Wonderland Labs as the third-party laboratory and is extremely detailed. It includes evidence of heavy metals testing, along with the mitragynine and 7-OH content, among other things.
Wonderland Labs is a California-based lab that uses state-of-the-art lab equipment to perform its analysis. This GMP botanical testing facility specializes in kratom, kava, Kanna, and other exotic botanicals, according to its website.
What Are Customers Saying?
Overall, people give positive reviews to Kratom Country. However, one of the consistent criticisms against it is that it's a higher-priced kratom brand that doesn't really supply a product that is better than products from other, more reasonably priced vendors. But, they get high marks for their shipping and return policy, as well as their customer service.
Refund Policy
Kratom Country offers a fairly standard refund policy, giving you 30 days to return your purchase for your money back minus shipping costs. If you get a damaged product or one that is an error, they will pay to have the item returned to them and send you a replacement or you can simply get your money back.
Shipping
This vendor offers free shipping but if you want your products faster you can have them shipped via FedEx Overnight or Priority Mail. They do offer same-day shipping if you place before 3:00 p.m. PST Monday through Friday. Orders placed after that will be shipped the next day. They are closed on weekends, however, so any orders placed on Saturday or Sunday will not be shipped until the next business day.
Final Thoughts: Good Quality But Slightly Pricey
Kratom Country is a vendor that has a lot of benefits. They may not be AKA accredited but they do lab test their kratom and are very transparent about it, which should honestly be the standard for any legitimate kratom vendor. They are a bit on the pricey side.
Overall, they're a good kratom vendor.
---
Trending Now