Medterra CBD Review (2022)
---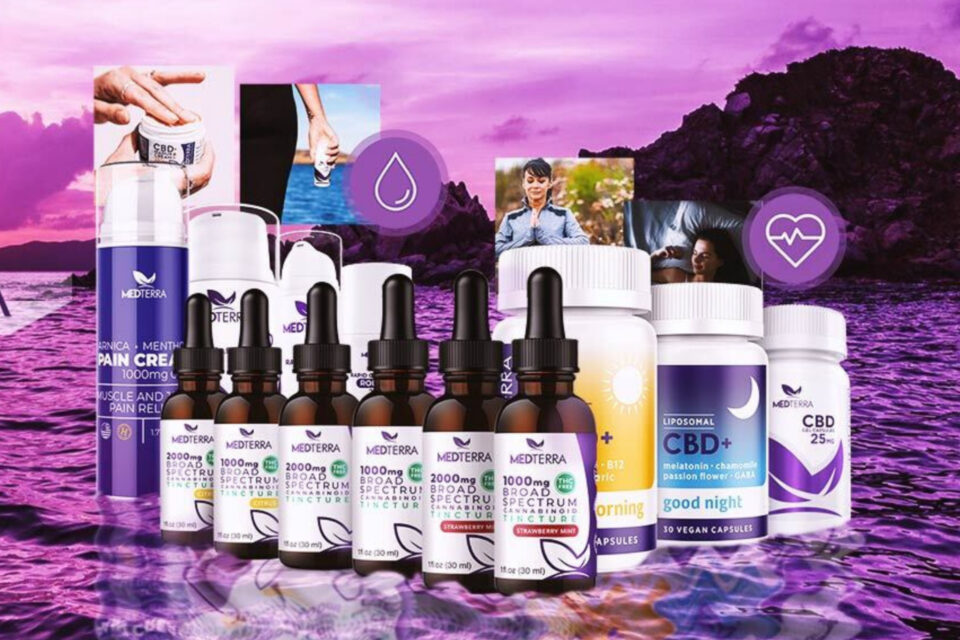 Overview
Medterra specializes in the manufacturing of high-grade CBD that people can trust. It is dedicated to quality and has an extensive array of CBD options. Its philosophy includes scientifically-backed craftsmanship, along with unrivaled customer service and care.
Medterra CBD: Quick Summary
Pros
Ultra Broad Spectrum CBD technology featuring 10:1 ratio of CBD to other phytocannabinoids
Products offer the complete benefits of hemp extract, with zero THC
Products feature the unique Medterra proprietary wellness blend
Vegan-friendly Morning & Night CBD Capsules
Liposomal delivery options for boosted CBD bioavailability
Cons
Range does not include vaping supplies
Limited selection of topicals
Medterra Review
Medterra offers premium CBD at great prices. Its selection includes a variety of products that CBD lovers can integrate into their daily lives. It also provides convenient shipping throughout the U.S. and internationally. Medterra has designed each product using scientifically-backed data and natural ingredients harvested from knowledgeable American farmers.
Medterra's products are CBD-rich and don't have any pesticides, harmful metals, or solvents. Instead, it relies on a model that preserves many beneficial cannabinoids and phytochemicals that its customers enjoy. Medterra ensures that its products pass rigorous standards and guidelines for optimal quality and potency.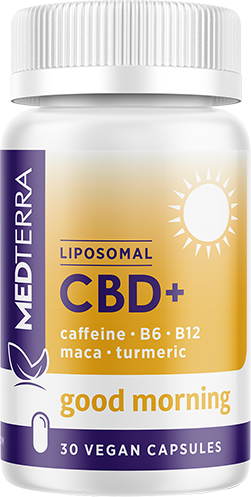 Many of the individuals who comprise Medterra's team are experts in agriculture, plant genetics, and process management strategies. The result is a conglomeration of individuals that not only cares deeply about what it does but also possesses great skill and understanding regarding all things CBD. Its dedication to top-shelf hemp extract, along with unrivaled accessibility and convenience, makes Medterra a standout company in the often saturated CBD industry.
What Products Did We Review?
Medterra offers a wide range of top-quality CBD items, including new "Good Morning" and "Good Night" formulas (see below for detailed info), as well as a revamped lineup of liposomal CBD capsules and a unique range of Ultra Broad Spectrum CBD oil tinctures.
Customers report many favorable experiences with Medterra products, with their range of CBD oils and capsules in particular garnering much praise. Additionally, their pet products line works exceptionally well for those looking to ease symptoms in their four-legged friends.
Medterra: A Look at Their Revamped Product Lineup
Medterra carefully crafts its products using safe, time-tested methods; while some companies import their hemp supply from overseas sources, Medterra has made it a point to only use organic, American-grown plants.
Medterra's use of American farms isn't about convenience – but quality.
This characteristic is evident in their diverse product range. While Medterra is selective about its hemp, consumers won't have to be as picky when it comes to the product line. They can rest easy knowing that the selections are superior, effective, and potent.
Medterra offers an extensive range of CBD products that include:
CBD Tinctures
Medterra features several different varieties of CBD oils, including their popular "Immune Boost" formula. This blend boasts a combination of essential ingredients (including Vitamin D, echinacea, and elderberry) for top-tier immune support. Each 30ml bottle contains 750mg of premium CBD.
Medterra doesn't stop there. It offers a line of Ultra Broad-Spectrum drops, which uniquely provides a 10:1 ratio of CBD to other cannabinoids. Consumers can choose from two popular flavors, which include tangy Citrus and cool Strawberry Mint.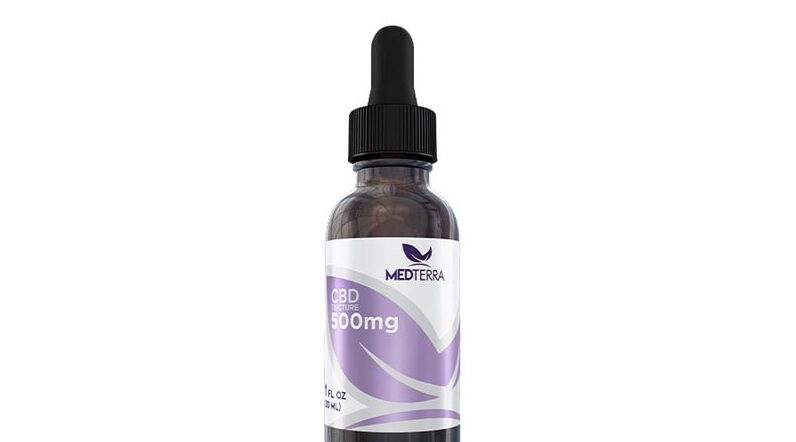 For those who prefer a simpler infusion, Medterra offers an unflavored variety of tinctures as well. The potency ranges between 1,000mg and 2,000mg per bottle. Their drops also contain phytochemicals such as CBG and CBN, which may boost and amplify the formulation's CBD.
Next, there's the Medterra 1:1 blend which offers a unique (and frankly brilliant) combination of CBG and CBD. Each 1,000mg bottle contains an equal measure of CBG and CBD for a powerful, stress-relieving, daily maintenance remedy.
All in all, most would agree that the mainstay of Medterra's CBD range is the CBD tinctures. These formulations boast a superior 99%+ CBD content expertly infused into organic, coconut-derived MCT oil. Available potencies range from 500mg to 3000mg.
CBD Capsules
Medterra's line of CBD capsules has been revamped recently to offer liposomal CBD delivery, meaning increased bioavailability to areas of the body where CBD is needed the most. The capsules are now also vegan-friendly, and implement Medterra's exciting new proprietary wellness blend.
Those looking to wind down and relax for a good night's sleep should try the Medterra Liposomal Good Night Capsules. Each pill has 25mg of CBD, and contains ingredients such as melatonin, GABA, passionflower, and chamomile to promote a natural, sound night's rest.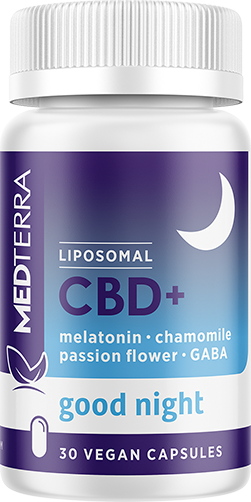 Those looking for a pick-me-up, on the other hand, will want to opt for Medterra's Good Morning CBD Capsules. Boasting 25mg of CBD in addition to 40mg caffeine, B-6, B-12, turmeric, ginger, ashwagandha, and maca, these liposomal capsules are a wonderful option for a balanced morning (or afternoon) boost.
Lastly, Medterra has transitioned their famous Ultra Broad Spectrum CBD formula from their line of tinctures, and now offer the same formulation in capsule form. This unique Broad Spectrum technology boasts a 10:1 ratio of cannabidiol to other hemp-based phytocompounds (including cannabinoids, terpenes, and flavonoids). In our opinion, the Medterra Ultra Broad Spectrum formula is one of the most authentic broad-spectrum formulas in the CBD industry; they provide a complete range of CBD benefits, with zero THC.
CBD Gummies
Gummies are a good way to get a boost of CBD. Medterra sells three specialized versions: Stay Alert, Sleep Tight, and Keep Calm. Each gummy pack comes with a total of 30 along with intense, delicious flavor.
Stay Alert features a great Citrus Punch taste, while Sleep Tight is a delightful Strawberry, and Keep Calm boasts a Tropical Fruit profile.
Each of these packs offers consumers a hefty 25mg per gummy. The Stay Alert brand also provides ingredients such as green tea and ginkgo biloba. The Sleep Tight treats give consumers a dose of lemon balm and soothing chamomile.
Keep Calm gummies are perfect for relaxing after a long day and contain natural compounds like L-theanine. Medterra's gummies don't have high fructose corn syrup or artificial flavorings.
CBD Topicals
For anyone looking for a topical, Medterra has you covered. It offers a 50ml Pain Cream with CBD that combines the power of natural CBD wellness and elements such as menthol, arnica, and hydrating jojoba oil. Consumers can purchase 500mg and 1000mg formulations.
Medterra also offers CBD topical enthusiasts a CBD Rapid Cooling Cream. This cream blends between 250mg and 1000mg of top-notch CBD extract with cooling menthol for an effervescent effect. Consumers can get either a 1.7 or 3.4-ounce bottle.
Other topicals include their CBD Cream with Manuka. This product features either 125mg or 250mg of CBD. The addition of manuka honey hydrates dry skin and helps to ease minor irritation. There is also a CBD roll-on.
This roll-on has either 250mg or 500mg of CBD in each 2-ounce bottle. Medterra's roll-on supports healthy muscle function, hydrates skin, and is perfect for an active lifestyle.
What Else Should I Know About Medterra CBD?
Medterra is a company that takes CBD seriously. It has invested lots of energy and effort into creating unique and popular products consumers rave about. Its customers come from different walks of life and represent a diverse community of CBD lovers.
Its take on quality is leagues beyond some companies. That's why it has made it a mission to educate their consumers on the importance of good CBD. It does this by including the following into its business model:
Honest reviews
Informative news and articles
Certificates of analysis
Knowledgeable customer care advocates
Easy to read product descriptions
Medterra also ensures that its customers are getting the most for their money with a Rewards Program. This program allows regular customers to earn rewards points for future purchases.
Medterra CBD Review: Summary & Where to Buy
In summary, MedTerra offers products that are both safe and effective, and are laboratory tested to be free from harmful chemicals such as pesticides, solvents, and metals.
Medterra ensures that its products fit rigid guidelines and are regularly lab-tested for optimal quality.
It has a diverse line of USA-made CBD-infused items, including its famous line of Ultra Broad Spectrum CBD oil tinctures (which are now available in capsule form as well). The company also caters to a diverse clientele base by offering a variety of other easy-to-use CBD products. And of course, it offers fast and efficient shipping options to many places in the U.S. and around the world.
Those interested in buying Medterra CBD online should only do so via the brand's official website. For the best promotions and deals on current products, be sure to use the link and our exclusive Medterra coupon code that's listed here in this article. For anyone that's serious about the quality of CBD products they're using on a day-to-day basis, it's hard to go wrong with Medterra.
---
Trending Now