NuLeaf Naturals Honest Review (2023)
Posted On January 1, 2023
---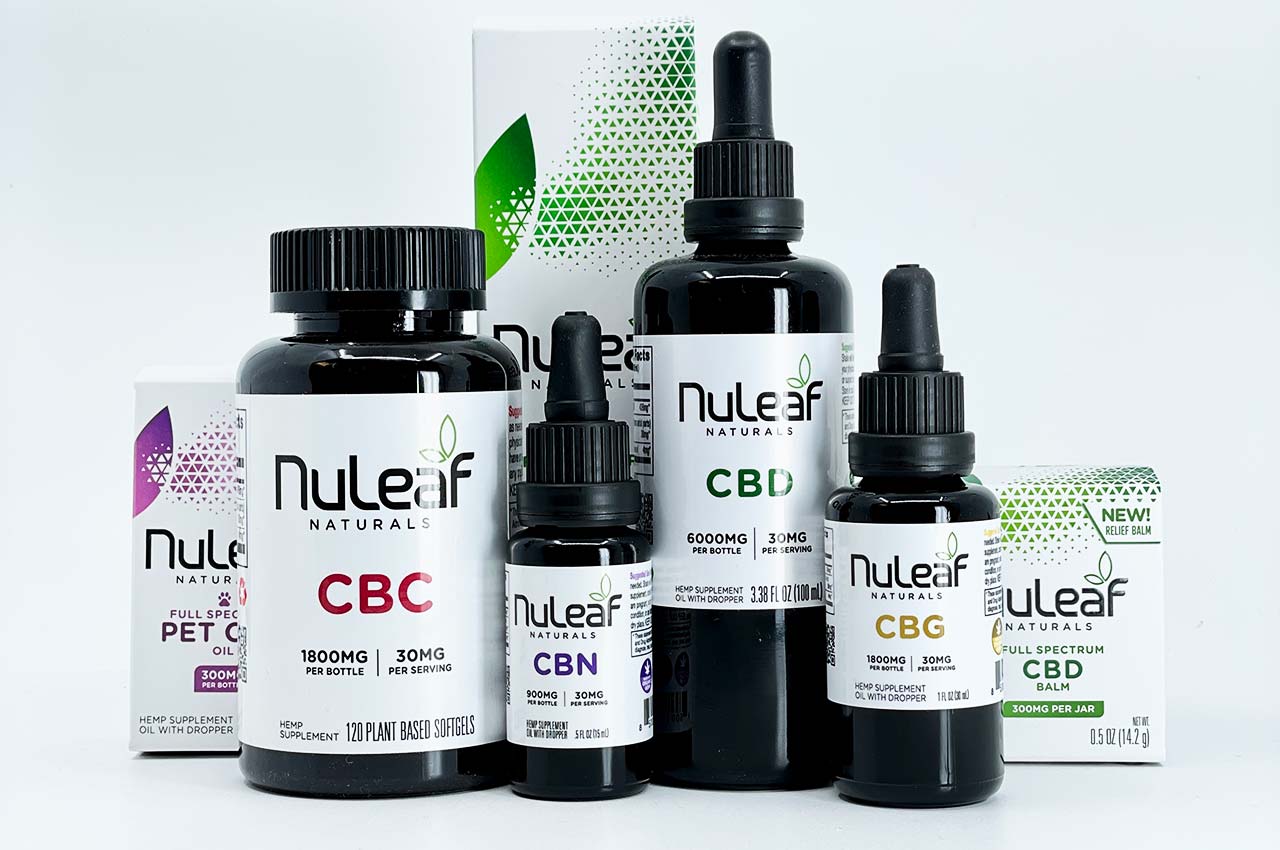 Brand Review
NuLeaf Naturals is a very reputable seller of high-quality CBD oil drops and capsules. Their product is made from whole-plant extract with a full spectrum of cannabinoids and terpenes from the original hemp plant. They only use specially bred therapeutic hemp plants from select farms in Colorado that use organic growing practices. And they oversee the entire process of creating their CBD oil from cultivation of the organic hemp through the CO2 extraction process.
NuLeaf's prices are mid-range for the market and reflect their premium quality. They have earned a high rank on our recommended list because of their product quality, exceptional customer service, and overwhelmingly positive feedback from members of our Facebook groups.
Popular products: Full spectrum CBD oil drops and capsules
Source of hemp: Organically-grown on licensed farms in Colorado
Extraction method: CO2
Tincture carrier oil: Hemp seed oil
Prices: Mid-range (as low as $0.07 per mg of CBD)
Shipping cost: Free shipping on U.S. orders
Countries served: All 50 U.S. states and also ships internationally
We recommend products based on our independent research and consumer popularity. If you make a purchase through links on this page, we may earn a small commission at no extra cost to you
Awarded the "CBD Oil Users Certified" Seal of Approval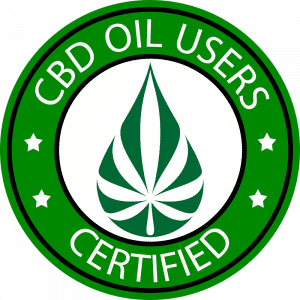 The seal of approval is awarded to industry-leading brands that meet or exceed our high standards for product quality, lab testing and customer service. When you purchase CBD products from these companies, you can be assured that you're getting a high-quality product from a safe and reputable brand that has received overwhelmingly positive reviews from customers who use and trust their products.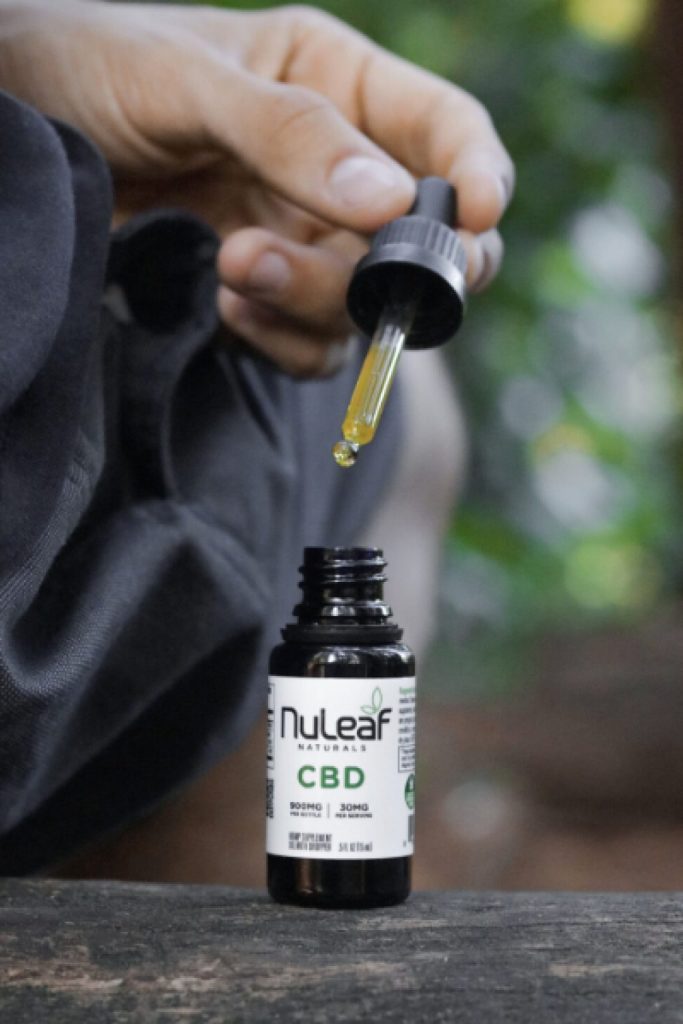 Company Background
NuLeaf's positive reputation supports the very honest stance of the company that's all about alleviating mental and physical health. This factor ultimately ensures the overall well-being of an individual. The NuLeaf Naturals founders are Colorado native plant medicine specialists that are well aware of all the aspects of the medicines extracted from plants. NuLeaf has a very strong and reputable background.
Product Review
NuLeaf Naturals specializes in full spectrum CBD oil drops made from high-grade, organically-grown hemp extract. While other brands companies may have more diversity in their line of CBD products, NuLeaf has been focused on producing what are some of the best CBD tinctures on the market.
The drops are available in a variety of bottle sizes ranging from 300mg of CBD in a 5ml bottle to 6000mg of CBD in a 100ml bottle. All bottles have the same high-potency formulation with 60mg of CBD per milliliter. This equates to 3 milligrams of CBD per drop.
NuLeaf also recently released a line of full spectrum softgel capsules. The softgels are made from the same whole-plant hemp extract as their tinctures. They are available in a 20 count (300mg) or 60 count (900mg) bottle. Each softgel contains 15 milligrams of CBD per capsule.
Pros
✔️ Organic hemp is grown in the U.S.

✔️ The highest quality full spectrum oil

✔️ They carry CBC, CBG, and CBN

✔️ Organic and gluten-free

✔️ Different levels of potency available
Cons
❌ The taste of CBD oil has the natural flavor

❌ The product selection is limited

❌ Compared with other CBD brands, Nuleaf Naturals may be more expensive
THC %
Less than 0.3% THC
CBD Products
CBD oils
CBD capsules
CBD balms
CBD pet products
CBN oils and capsules
CBG oils and capsules
CBC oils and capsules
Ingredients
Full Spectrum Hemp Extract
Organic Virgin Hemp Seed Oil
Flavors
Natural Flavor
Hemp Source
Hemp plants are grown on farms in Colorado
Extraction Method
CO2 extraction method
Packaging
NuLeaf packaging is top-notch. The bottles are made of a very thick glass and tinted dark to prevent UV light exposure from degrading the formulation. NuLeaf uses a dropper top with very prominent ridges that are very easy to grasp when unscrewing the dropper top. The dropper itself has a unique "bulb" tip that helps dispense accurate and uniform drops. We also like the safety seal that NuLeaf uses. Instead of the plastic shrink-wrap that many companies use, NuLeaf uses a solid plastic ring that must be physically broken when opening the bottle for the first time. Essentially, it makes the bottles tamper-proof.
Scent
NuLeaf CBD drops are all hemp. Hemp seed oil is the carrier oil with a full spectrum extract so it has that typical "hempy" cannabis scent. The scent is on the stronger side compared to other brands. You won't detect the smell when the bottle is sealed. If you choose to use it topically on your skin, you may find that the scent lingers.
Taste
Despite the strong smell, it surprisingly doesn't carry over into the flavor quite as much as you would think. It definitely has the signature hemp flavor of a full spectrum CBD product. But it isn't too overwhelming. There is a slight lingering taste that's felt in the throat. Some new cannabis users may find it hard to swallow. But veteran users will likely find the familiar taste quite pleasant.
Dosage
When dispensed sublingually under the tongue as intended, the texture is very light and absorbs quickly. Using a mirror, the unique dropper tip makes it easy to count drops. Regardless of bottle size, NuLeaf tinctures have 3 mg of CBD per drop. So simply divide your desired dose by 3 to calculate the number of drops needed to achieve that dose. Our CBD dosage calculator and dosing guide can help you find your optimal amount to take.
Cannabinoid & Terpenes Profile
Based on independent lab test results, NuLeaf drops have an impressive array of cannabinoids including CBD, THC, CBG, CBC and CBDA. They also have an abundance of terpenes including beta-carophyllene, humulene and linalool.
Best Products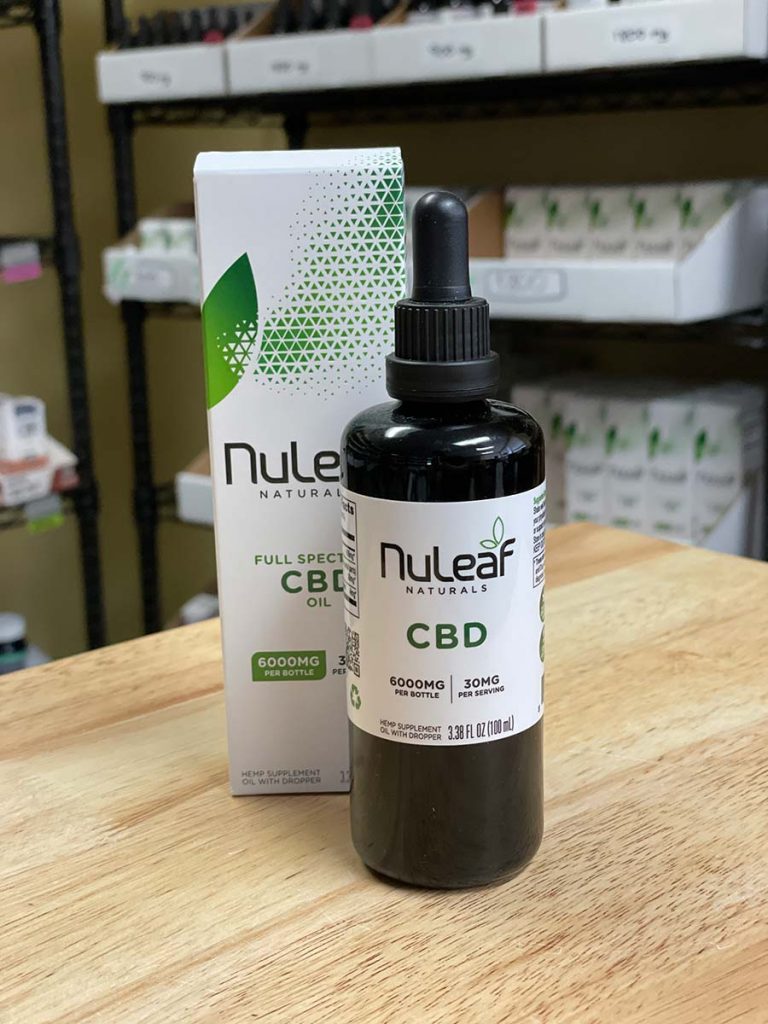 CBD Oils
This product from NuLeaf Naturals offers 30 milligrams of quality CBD steeped in nothing other than natural flavor. The full bottle offers 6000 milligrams spread across 200 servings. Made for purists, this ultra-simple formula uses organic virgin hemp seed oil as a carrier. You can enjoy your drops sublingually or drop this flavorless, odorless CBD oil into your favorite food and drinks.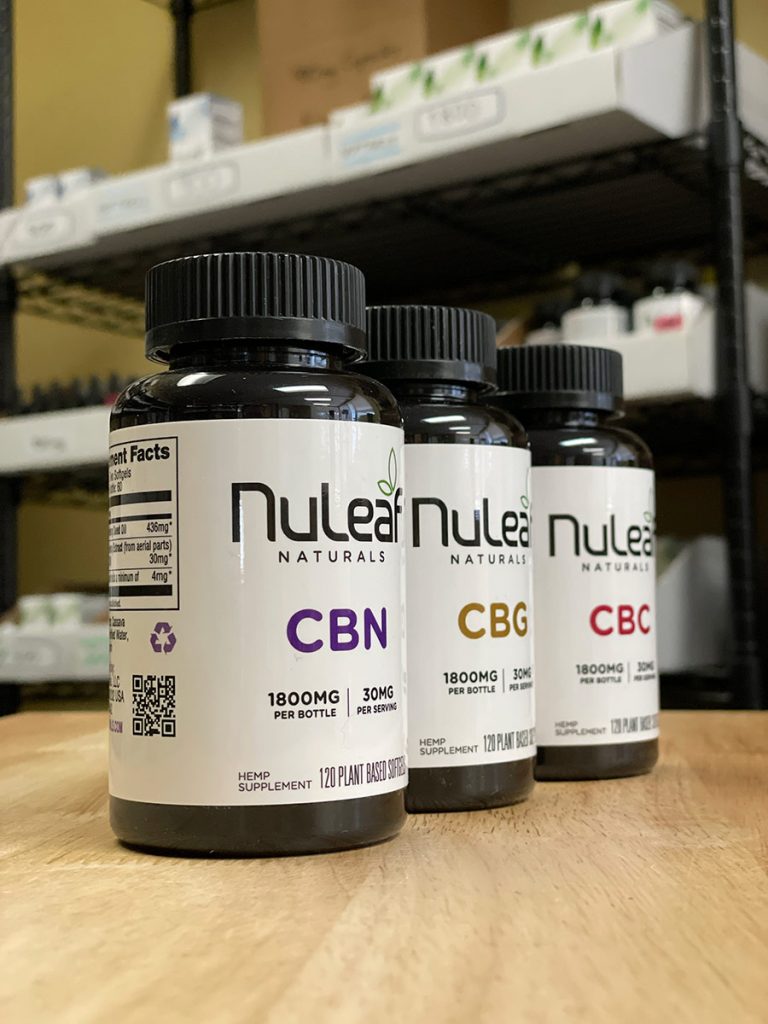 CBD Capsules
NuLeaf Naturals offers 15-mg CBD softgels under the capsule category. The product is manufactured with full spectrum organic hemp, hemp seed oil carrier, cassava root extract, purified water, and vegetable glycerin. Free of artificial ingredients and GMO-free, these softgels have all-natural flavoring.
Besides, you can choose from CBN, CBG and CBC capsules to implement to your daily CBD regimen.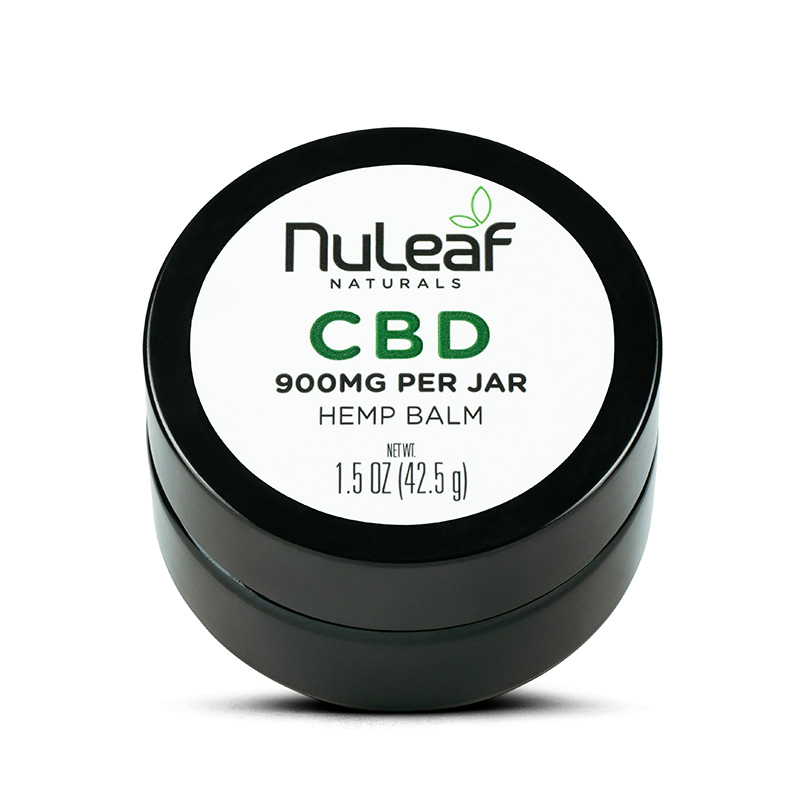 CBD Balms
NuLeaf Naturals CBD balms are made with two simple ingredients – organic shea butter and highly concentrated full spectrum hemp extract. These unscented CBD balms absorb quickly to relieve discomfort.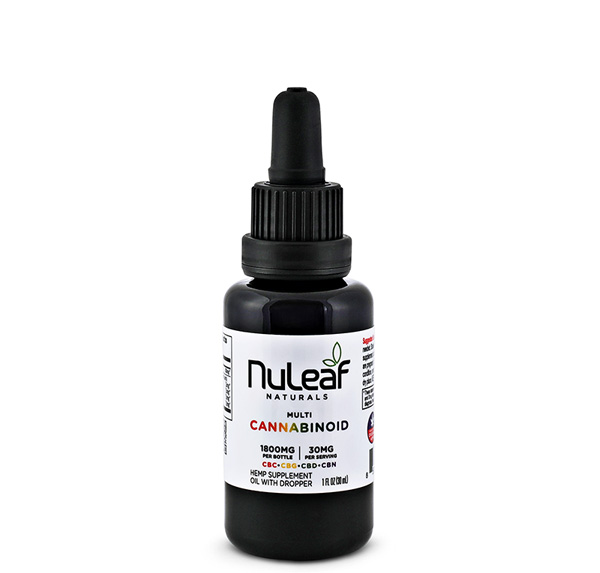 Multi CBD+CBC+CBG+CBN Oils
This daily blend contains several key cannabinoids in a balanced profile to elevate your health and wellbeing. Containing 30 milligrams of CBD, this multicannabinoid CBD+CBC+CBG+CBN oil is easily the most convenient product on the market for getting a balanced profile of cannabinoids designed to work with your endocannabinoid system.
Third Party Lab Reports & Testing Results
NuLeaf Naturals is committed to transparency and third party lab testing of their products to ensure the quality and safety of their products. A copy of recent lab test results can be accessed through a link on the product pages of their website. It includes a full set of lab results, including the cannabinoid profile, terpenes profile, and results of testing for residual solvents, pesticides and heavy metals.
If you've already purchased a bottle from them, you can also view the lab results for your specific product. Just visit the "batch reports" page of their website and enter the batch number that is printed on your product's label.
Final Thoughts
NuLeaf Naturals is a brand that lives up to its impressive reputation. Their products are affordable and have proven helpful for many consumers. Every aspect of the product is well-dealt that has earned them trust and positive reputation with thousands of NuLeaf Naturals CBD product reviews. Their products are pure as they don't add artificial chemicals or other compounds.
We remind you to consult with your doctor before trying any CBD products.
If you've used CBD oil products from NuLeaf Naturals, please take a few minutes to write your own review. Your review will help other users get informed and find the CBD oil products that are right for them. Thank you!
---
Disclaimer: Please keep in mind, though, that before you start using any CBD-based or related products, you should always consult with your family doctor. While I can tell you about the general collective feeling that most people have about certain CBD providers, this information should never substitute that of professional advice.
---
Trending Now