Purlisse BB Tinted Moist Cream SPF 30 Review
Posted On February 23, 2021
---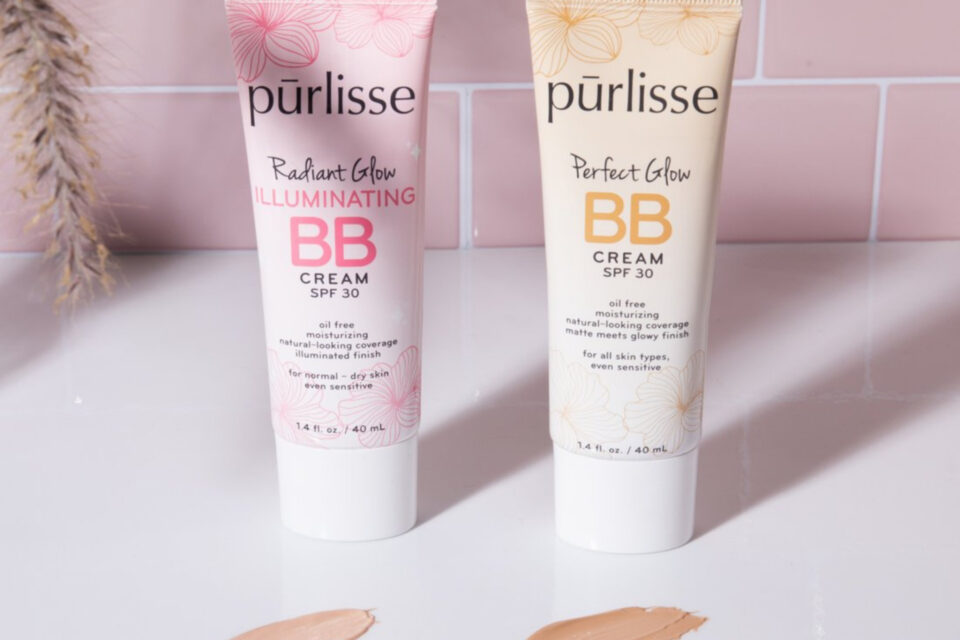 Purlisse BB Cream Description
Purlisse BB Cream is the ultimate mineral-based foundation that packs a lot more benefits for the skin. Aside from prepping the skin, this product gives it moisture to prevent dryness and combat the dehydrating effects of the environment. Also, it has SPF 30 that repels UV rays that can damage the skin cells.
This product is available in different tints that compliments every skin complexion and enhance makeup appearance. It also has antioxidative ingredients that help fend off the harmful free radical damage. Using this over your moisturizer can give the best results. However, you can wear it alone too to enhance your skin's radiance.
Although, if you carefully check the ingredients list, you will find that there are some chemicals that may lead to skin dryness or skin damage. If you want to make sure if this is the right product for your skin type, read Bb Tinted Moist Cream Spf 30 Reviews form more information. Read this post to the end to find out if this is for you.
Overview
Jennifer Yen, a former actress, founded this company in light of her values and own practices. She wanted to share with people her ways to keep the skin healthy and beautiful. With this in mind, she was able to formulate sensible skin care products that deal with skin issues without causing an adverse reaction. When she started this company, her main focus was to improve the skin complexion and glow. Today, they have a long list of skin care products that are specially designed to deliver results to different skin types.
This product comes in five different shades and was initially released in 2015. Pur Lisse BB Tinted Moist Cream SPF 30 in medium shade is one of the most popularly purchased by many users to compliment with their skin. This moisturizing tint instantly enhances the appearance of the skin and give it a fair complexion. However, some users reported difficulty in matching their skin complexion.
Purlisse BB Cream Ingredients
This product has the following ingredients on it:
Broad Spectrum Sunscreen: This chemical bounces off, absorbs, neutralizes, and dissipates UV rays to prevent damaging the skin. However, it leaves a whitish hue when too much is applied.
Beeswax: This ingredient has antimicrobial properties that prevent growth of harmful microorganisms on the skin. However, it leaves the skin with an uncomfortably heavy feeling.
Chamomile Flower Extract: To increase the value of this product, they included chamomile extract that helps control the growth of harmful organisms on the skin and soothe irritation.
Sugar Maple Extract: This is a moisturizing ingredient that helps maintain the optimal moisture level on the skin cells and give it a smooth finish.
Purlisse BB Cream Pros
This product has sunscreen and prevents sun damage.
It has conditioning agents that soften the skin and soothe irritation.
This tinted moist cream is available in different shades. However, color matching can be quite difficult.
Purlisse BB Cream Cons
This product contains a known cytotoxic chemical, Phenoxyethanol.
It has beeswax that may leave a heavy feeling on the skin.
The cost of this BB cream is quite high compared with its competitors.
Some people had developed whiteheads from using this product.
It has a long list of botanical ingredients that may trigger an allergy to people with extra sensitive skin.
Price & Quantity
Purlisse BB Tinted Moist Cream SPF 30 comes in 40ml easy to dispense tubes and are available in 5 different shades. You can get them from their official website and other retail websites. Each tube of this mineral-based moisturizing tint costs $35.
Should You Buy It?
This product has been on the market since 2015 and is available in 5 different shades. It moisturizes the skin and protects it from sun damage while enhancing the tone of your complexion. However, there are some ingredients on the list that you may want to consider.
This product has beeswax which makes it a little heavy on the skin. Also, phenoxyethanol is a chemical that is known to cause cellular damage. Lastly, with its high price, we strongly recommend you find other moisturizing tints that does not cost as much and does not contain harmful chemicals.
---
Trending Now