Want Better Sleep? Read This (A Review of Qualia Night)
---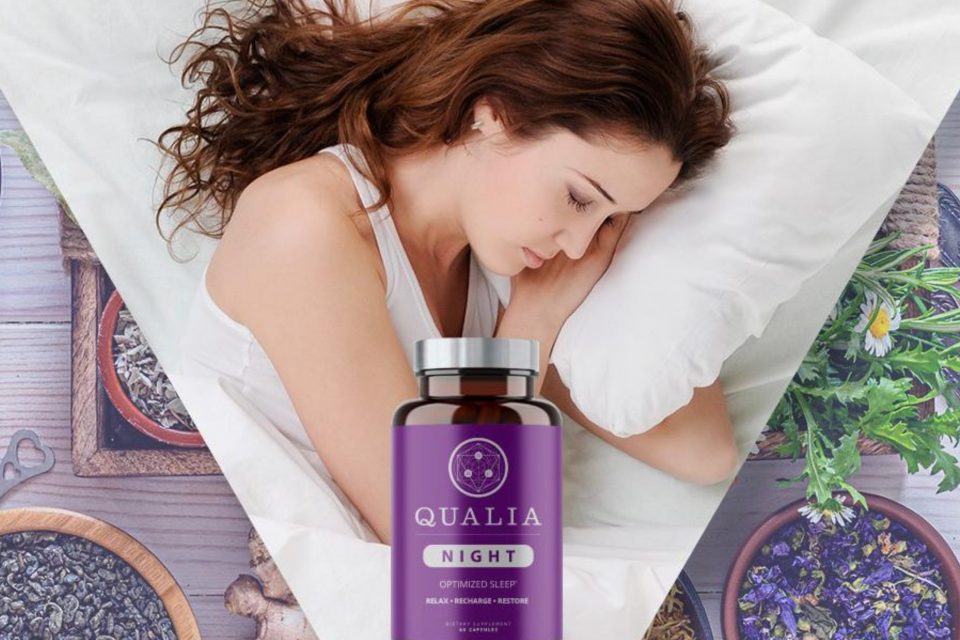 More than one-third of Americans have trouble sleeping at night. That's roughly 100,000,000 people.
Many of them reach for prescription products to help them sleep.
Many others suffer restless nights, tossing and turning only to awaken in the morning feeling like they haven't slept.
I used to be one of those people.
I went to bed at 8pm, read a book till 10pm and then turned out the lights.
Immediately my head would ramp up and spit out thought after thought. At 2am, frustrated and anxious I would feel like screaming.
Finally, I found a solution that worked for me.
I mixed 5-HTP (hydroxtryptophan) with collagen and some water, drank it down and fell asleep.
I would keep this solution next to my bed for most nights when I couldn't sleep.
It worked like a charm.
But it was an unbalanced formula and I had heard that it would eventually burn out my neurotransmitters. So the goal was to use it only a couple times a week.
I wanted to use it every single day. Because it worked.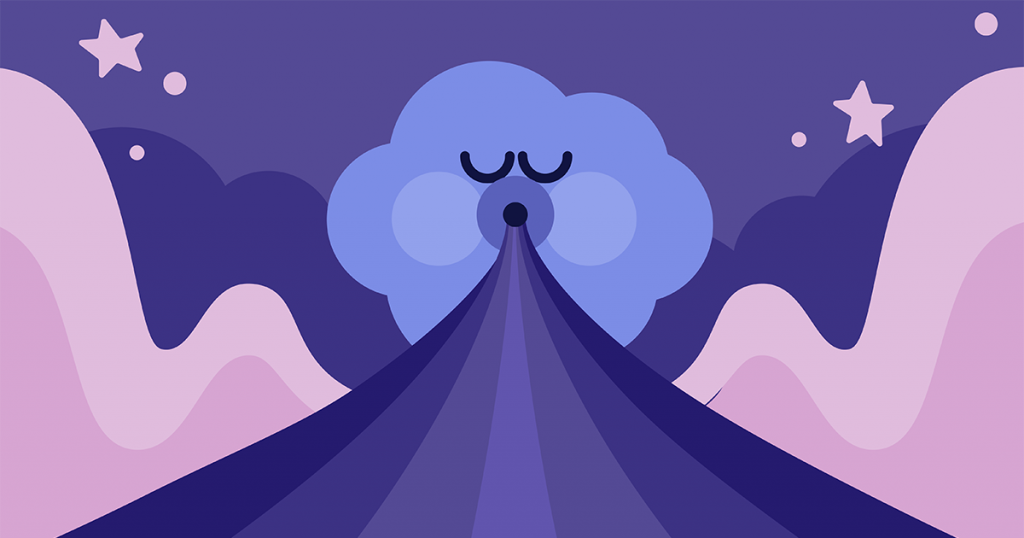 Whenever you take a supplement to sleep, you want to make sure its balanced.
Taking 5-HTP with collagen wasn't balanced. I had to ensure I took time off every so often to allow my neurotransmitters to re-balance naturally.
I didn't have the time back then to find a truly balanced formula to help with sleep, but there's now a company that has!
I'm going to tell you about a new sleep formula called NIGHT that works and was designed by formulators diving deep into the science of biochemistry to ensure its balanced and effective.
But first….
If You Can't Sleep, Try This
Remember, I found a solution to my sleep issues. It was taking 5-HTP and collagen with water.
This did nothing for my active mind at night. But it definitely allowed me to sleep.
With more sleep, I had less brain fog and more focused attention.
I spent a ton of time researching about biohacking, eventually training with Dave Asprey and his team in the first class of bulletproof coaches.
I learned two things I was doing wrong. One of them from Dave and one from Dr Jack Kruse.
1. Do The Inner Emotional Work
Part of my problem was that I had unresolved emotional issues.. don't we all. But I was actively avoiding dealing with them. I didn't want to talk to anyone about it because I thought people would think I was stupid or broken. My ego was in full force preventing me from living the life I wanted to and of course preventing me from sleeping well.
Other articles on this blog, and on our newsletter, if you sign up, discuss how I dealt with this part.
Please start here before relying on a supplement. A supplement will absolutely help, and I find they are valuable while doing the inner work, and then you can wean off all supplements later on.
For you, do the inner work. It will help you sleep.
2. Block Blue Light After Dark
I learned so much about light in those early years it was like drinking from a fire hose.
When I finally implemented the strategies, my sleep was FOREVER changed.
I started wearing blue light blocking glasses and my entire world changed.
I was able to sleep!
Now I sell my own version because I found the so effective. You can get a pair here using discount code primal10.
Blocking blue light at night helps signal to our body that it's night. The body can then produce the right hormones to help you sleep and get the benefits of sleep.
This is SOOOOO important. If you haven't bought a pair of blueblockers, do this first.
Next, work on the emotional issues, and if you need a supplement to help, get that while doing the inner work!
Sometimes You Need Extra Support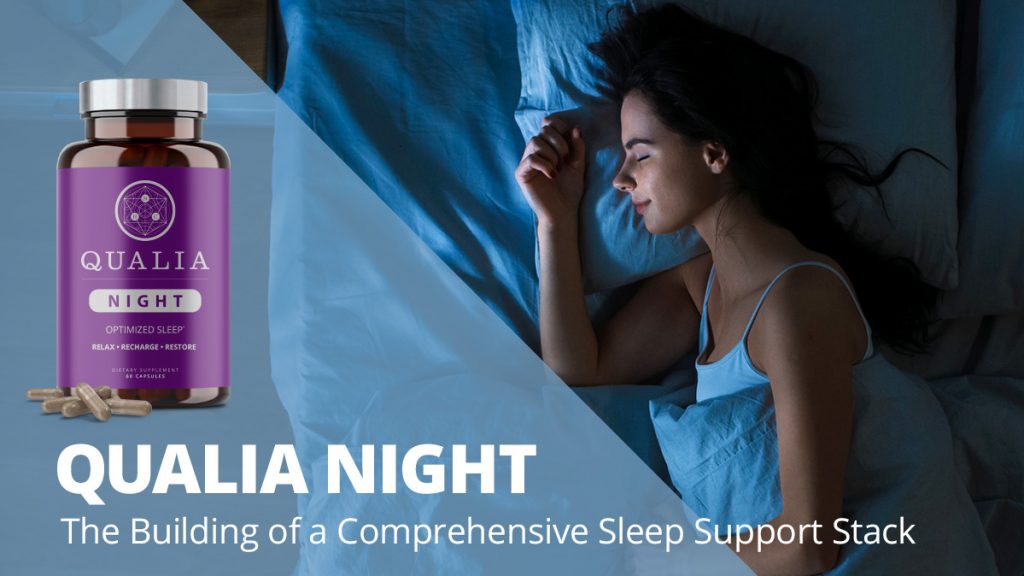 If you've done the blue light blocking and inner emotional work, or perhaps you haven't and just need to sleep, NOW, then a supplement might help.
Remember, my concoction of 5-HTP and collagen worked wonders for me.
Now you can try a pre-built sleep supplement that is far safer than prescription compounds.
And guess what? It's built with that 5-HTP backbone in it that was so effective for me.
One of the ingredients is L-tryptophan. 5-HTP is just 5-hydroxytryptophan and is a modified version of L-tryptophan.
Each of these is modified in the body to become serotonin, which is converted to melatonin.
5-HTP and tryptophan have been shown to decrease anxiety and to aid with sleep.
Which should be obvious because melatonin is the hormone of sleep.
Most people are wildly deficient in melatonin.
This is because light at night destroys melatonin. And most of you are not blocking light at night by wearing blueblocking glasses.
So you destroy your melatonin.
Taking a supplement with tryptophan gives your body the precursor to the hormone you are losing by playing on your phone after dark.
Qualia Night is the pre-built supplement that was designed to help you sleep.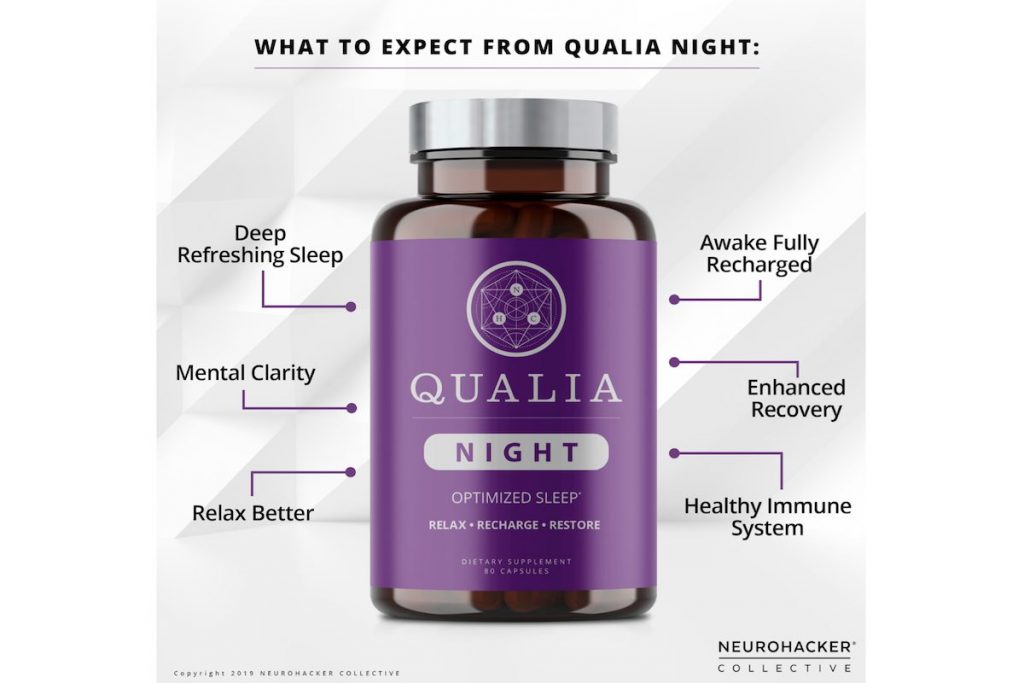 Source: https://neurohacker.com/qualia-night-the-building-of-a-comprehensive-sleep-support-stack
You can try it out and save 15% using discount code 15INSAVINGS
A. L Theanine and Sleep
Let's take a closer look at the other ingredients.
L-theanine is associated with relaxation, focus and sleep.
It's a key compound in green tea. Paired with caffeine, it takes away the caffeine jitters and provides a calm focus.
At night it can help you relax and sleep better. It has been shown to boost GABA and reduce excitatory neurotransmitters.
Here's an article describing some of the studies showing these effects.
B. White Peony
White peony is one of the oldest remedies in traditional Chinese medicine. It has been used for everything from reducing anxiety to helping with sleep, anxiety, depression, and autoimmune issues.
C. Y-Oryzanol
This is a compound from rice bran oil.
There really isn't a ton of studies on this compound yet. It has been used for anxiety and also building lean muscle. Some people use it to boost mental performance and athletic performance. Because not a ton of research has been performed, there isn't a lot of scientific data backing this up, but data from people who use it agree that it is effective.
D. Uridine
Uridine is a naturally occurring nucleic acid that plays a key role in many different neuroregulatory processes. It is believed to support short and long term memory, learning, attention, and executive function.
Mechanisms:
Uridine plays a key role in phospholipid synthesis, critical for cell membrane integrity
Acts as a novel endogenous neurotransmitter via purinergic receptors
Neuroprotective via its interaction with NGF and other integrins and growth factors
Supports synaptogenesis and neuroplasticity through increasing cerebral phosphatidylcholine levels needed to create dendrite membranes
Elevates dopamine without downregulation
Building block of RNA
Involved in long term potentiation which mediates memory and learning
Found in high amounts in human breast milk
Synergistic with choline donors, DHA, and other phospholipids
For More Info:
Intro: http://nootriment.com/uridine-supplements/
Studies: https://examine.com/supplements/uridine/
E. Ashwagandha
Personally, I love this compound. On days when I'm stressed, I'll take 4 tablets of Ashwagandha before bed.
It's an adaptogenic herb and helps your body de-stress if its stressed or gain more energy if you need more energy.
This herb has been in use for over 3,000 years and is well used in ayurved.
It has been shown to reduce blood sugar, may have anti-cancer properties, may reduce cortisol and anxiety, increase testosterone in men and fertility in women, and increase lean muscle gain.
F. Here Are The Other Ingredients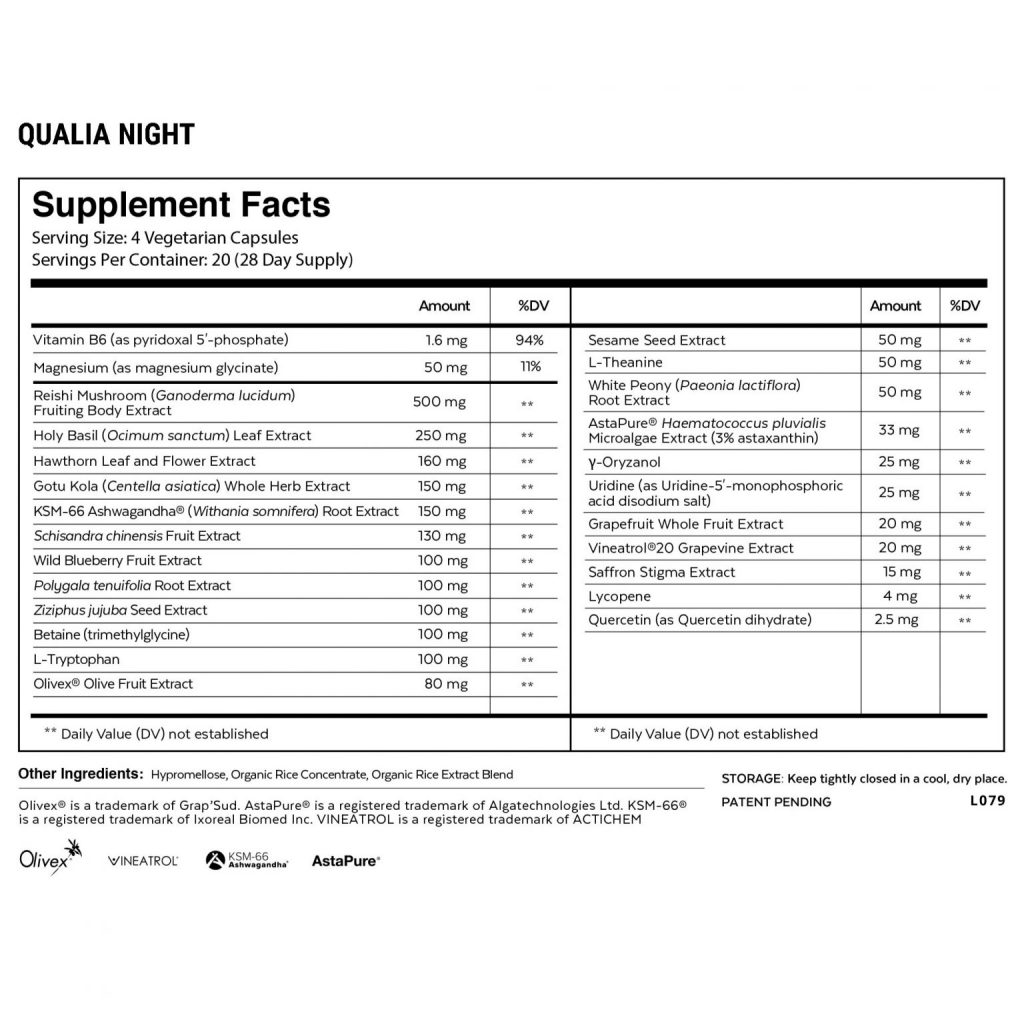 Source: https://neurohacker.com/shop/qualia-night
I'm Using this for the Next Month
Neurohacker holds Beta tests to determine how effective their formulas are. They tweak the formulas based on the tests. I was not part of the SLEEP beta test, and so now that it's launched Ill be trying out for a month.
My sleep if pretty dialed in and I'm aware of any changes. I also will track via my Oura ring and see how it affects my deep sleep and REM sleep.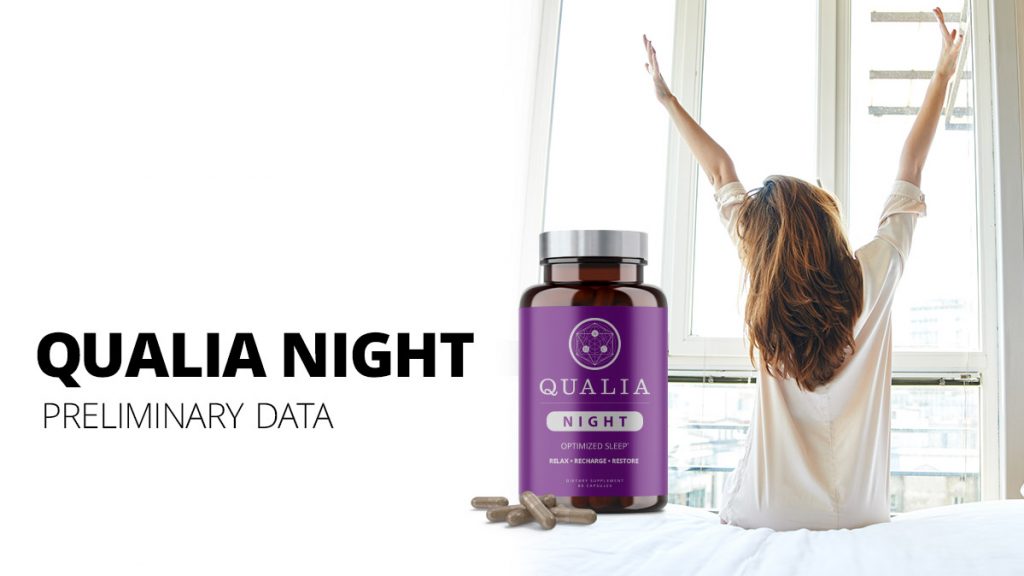 ---
---
Disclaimer: Please keep in mind, though, that before you start using any CBD-based or related products, you should always consult with your family doctor. While I can tell you about the general collective feeling that most people have about certain CBD providers, this information should never substitute that of professional advice.
---
Trending Now