Spice Up Your Diet with This Trendy New Ingredient
Posted On August 16, 2018
---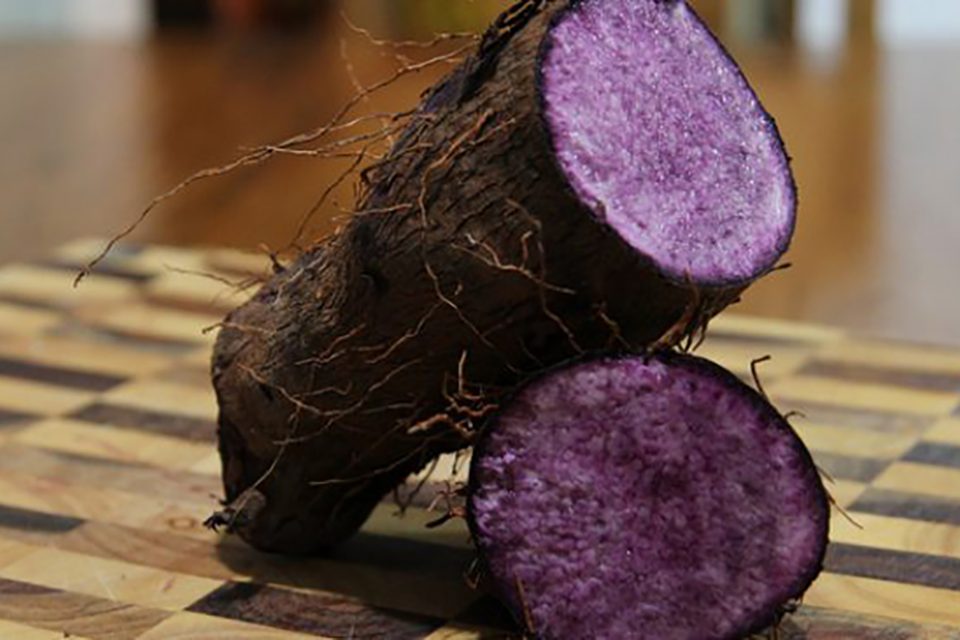 Asian ingredients like taro, red bean, and matcha have all had their celebrity moment in culinary media. The vibrant violet-hued ingredient that's been flaunted on Instagram and Pinterest is making a trendy appearance.
This nutrient loaded vegetable in the limelight is ube (pronounced OO-BAY), a purple yam commonly found in Filipino and Asian dishes.
The rare color compound isn't the only thing that's outstanding about this ingredient- people are incorporating these savory spuds into desserts like frosting, ice cream, milkshakes, pudding, and even lattes to conquer even the strongest of sweet tooths.
Ube belongs in the same starchy vegetable family as sweet potatoes, taro and yucca. However, the purple vegetable is considerably less starchy than the sweet potato with 38 grams of carbohydrates per one-cup serving (5 of which are dietary fiber), some protein ( 2 grams per cup), and no fat, versus 41 grams of carbohydrates in sweet potato.
But wait….there's more!
Ube is loaded with immune-strengthening vitamins A and C, as well as potassium. Potassium acts as a natural de-bloater and naturally regulates blood pressure. A cup of ube provides 20 percent of your daily potassium needs, an essential mineral for stabilizing blood pressure. One serving of this treat also contains about 20 percent of your daily recommended Vitamin A and C needs.
Dice it, boil it, enjoy it as mashed potato or soup puree, substitute it in muffin mixture, freeze it for ice cream- the recipes are endless! Incorporate this superfood into your diet to conquer your sweet tooth without packing on the calories.
Not convinced? Try out some of the recipes incorporating ube and savor the taste for yourself!
Have a great day!
---